Bangkok Day Pass
Draw your own Thailand travel routes and fulfill yourself with such exceptional journey. Get enthusiastic with our curated Bangkok travel guide, and be ready to explore the top sightseeing places and more in this special package with TAGTHAi! Find yourself at fine dining restaurants in Bangkok with a variety of authentic Thai dishes. Indulge a stunning view of the sky bars from the city highest observation deck at Mahanakhon Skywalk. Hop on the boat to witness the scenic view on the Chaophraya river cruise. Visit the Museum Siam, and discover the 'Decoding Thainess' exhibition to understand its history and civilization even deeper. From taking a fun trip around the old town on the famous tuk tuk ride, to touring the popular cafes in the city, this Bangkok Day Pass will serve your Thailand day trip vacation with much fun and memorable experiences.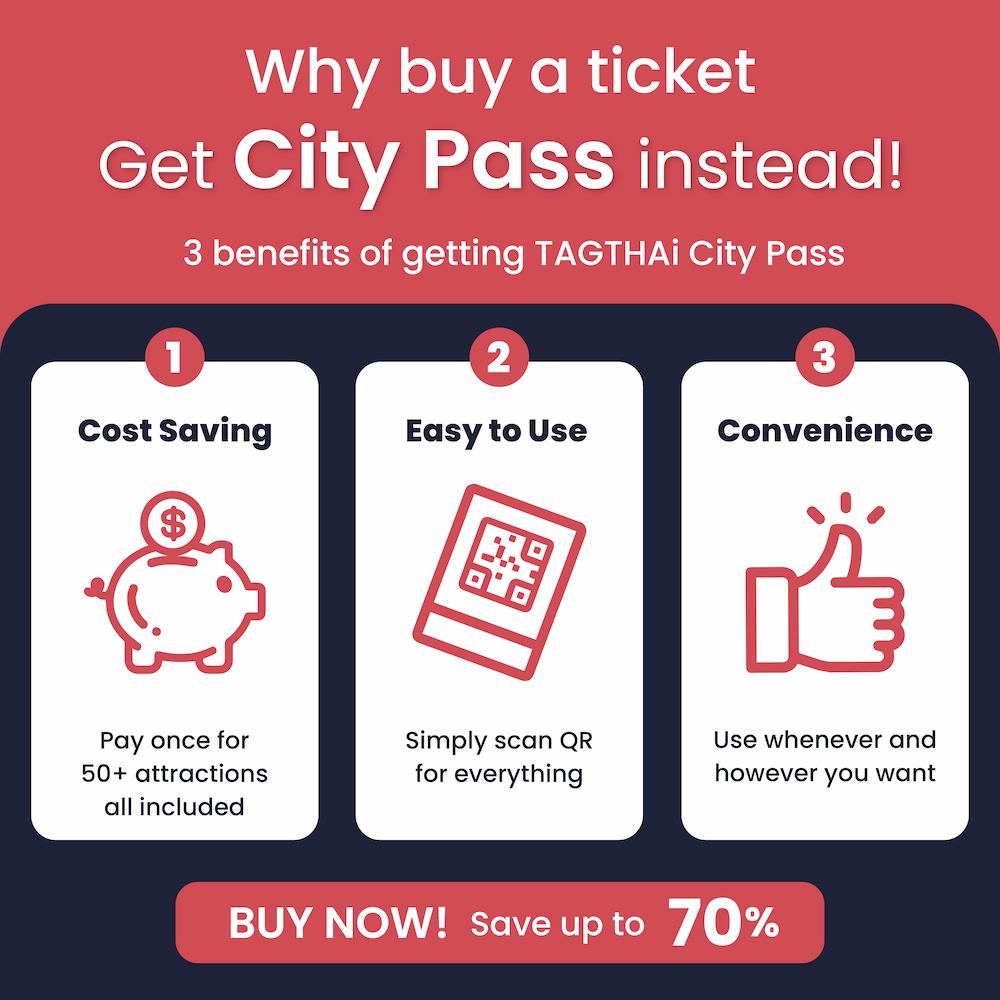 Shop (29)
Enjoy 10% off
on your first purchase
with TPASS10
Enjoy 10% off
on your first purchase with TPASS10
FAQ
Do I need to make a reservation?
---
Map / Route
Condition
1. This Pass is valid upon activation and will expire at 11:59 p.m. on the last day (depending on the Pass duration).
2. This Pass cannot be exchanged for cash.
3. This Pass cannot be refunded.
4. You can pick any benefits to redeem in this Pass, it can be just one redemption per branch only.
5. TAGTHAi reserves the right to change the conditions without prior notice.
6. If you have a single account, you cannot activate the same Pass while the other one is already being activated.