Pattaya Day Pass
Pattaya is a great destination to travel over, whether you're a solo traveler, a couple, a group of friends, or with family. This Pass offers the fulfillment of an all-day eatery at the lovely spots as well as the cozy atmosphere ranging from our top-picked pâtisserie, luxury restaurants, and trendy cafes in town. If you seek a beautiful beach getaway near Bangkok while looking forward to tasting and exploring culinary arts altogether, then, Pattaya Day Pass is definitely calling for you!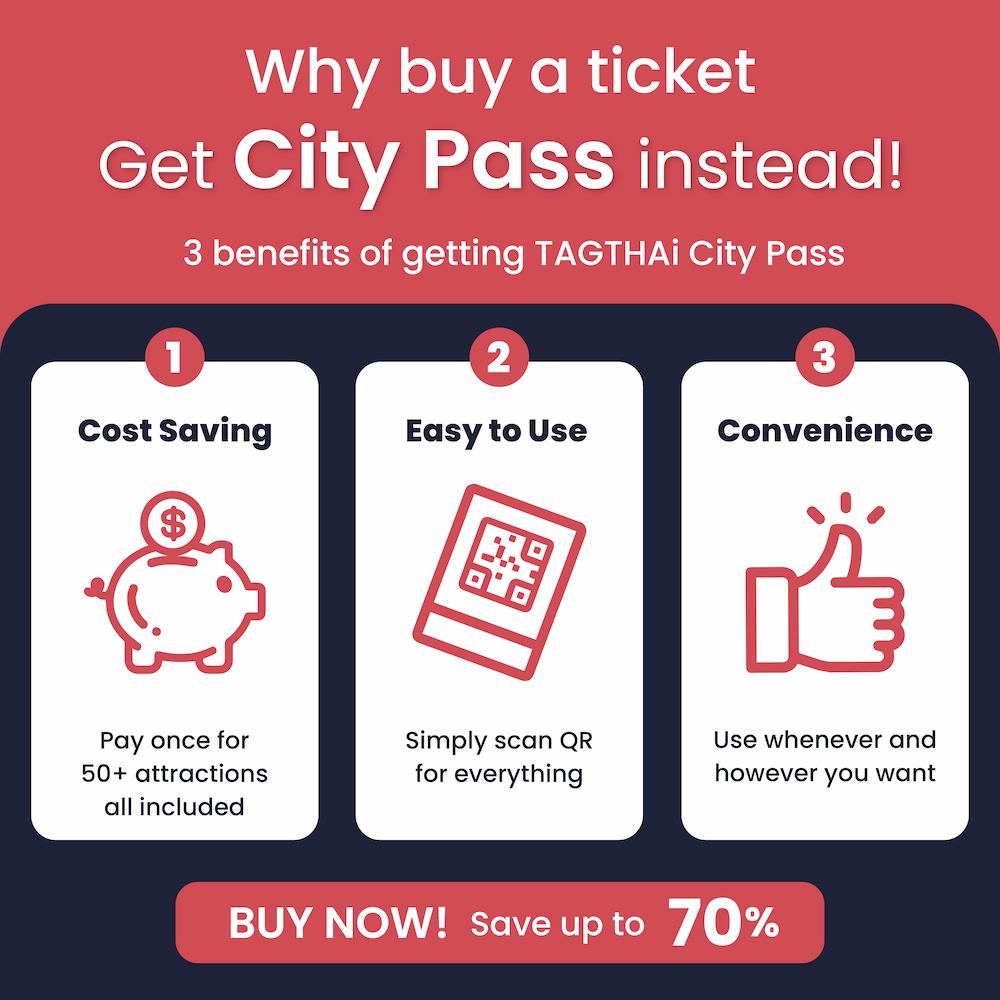 Shop (11)
Enjoy 10% off
on your first purchase
with TPASS10
Enjoy 10% off
on your first purchase with TPASS10
FAQ
Do I need to make a reservation?
---
Map / Route
Condition
1. This Pass is valid upon activation and will expire at 11:59 p.m. on the last day (depending on the Pass duration).
2. This Pass cannot be exchanged for cash.
3. This Pass cannot be refunded.
4. You can redeem everything included in this Pass (one redemption per one shop/activity/attraction only).
5. TAGTHAi reserves the right to change the conditions without prior notice.
6. If you have a single account, you cannot activate the same Pass while the other one is already being activated.