Ayutthaya Day Pass
Ayutthaya, the UNESCO World Heritage Site, is renowned as the ancient capital of Siam and the must-see historical city of Thailand. In addition to exploring ancient temples and its rich culture, the Ayutthaya Day Pass surprisingly has so much more to offer for your full day trip. From visiting the nicely picked traditional Thai massage for your mind and body, discovering local restaurants with lovely atmosphere, and exploring other fun attractions - the trip will fulfill more of your experience while in Thailand!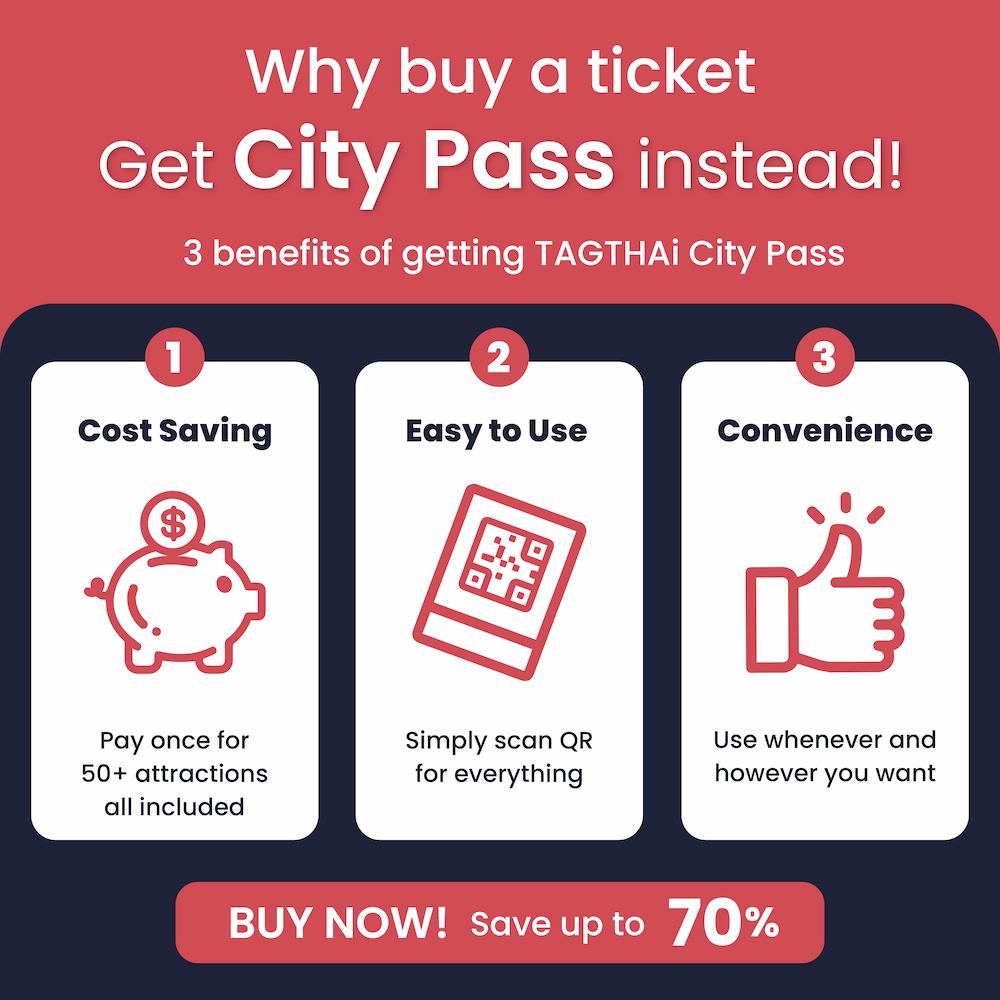 Shop (8)
Enjoy 10% off
on your first purchase
with TPASS10
Enjoy 10% off
on your first purchase with TPASS10
FAQ
Do I need to make a reservation?
---
Map / Route
Condition
1. This Pass is valid upon activation and will expire at 11:59 p.m. on the last day (depending on the Pass duration).
2. This Pass cannot be exchanged for cash.
3. This Pass cannot be refunded.
4. You can redeem everything included in this Pass (one redemption per one shop/activity/attraction only).
5. TAGTHAi reserves the right to change the conditions without prior notice.
6. If you have a single account, you cannot activate the same Pass while the other one is already being activated.