The 5 Best Pattaya Cafes to Visit
Besides nightlife and beach life, Pattaya has a thriving coffee culture. Read this – here's TAGTHAi's pick of the five best Pattaya cafes.
25 July 2023
6 min read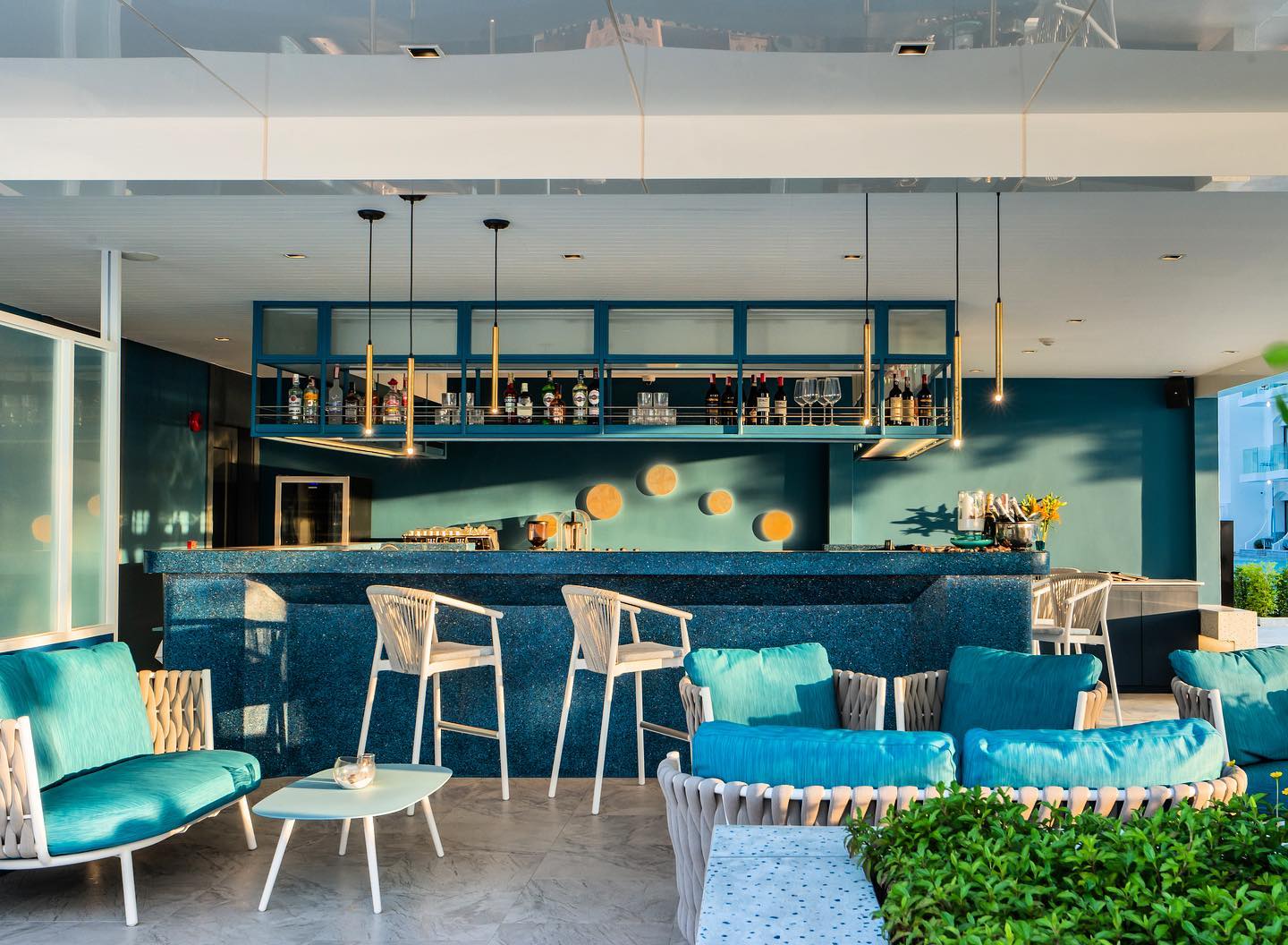 Pattaya has joined Thailand's thriving coffee culture with a strip of laid-back cafes. The question isn't whether you can find a great coffee shop to pop into but how easy it is to choose. While the beach road is a good place to start, Thai-style cafes are spread across the city. From French-style cafes to traditionally local coffee shops, here are the five best Pattaya cafes that are all included in TAGTHAi's Pattaya Day Pass.
---
1. La Baguette Phratumnak Hill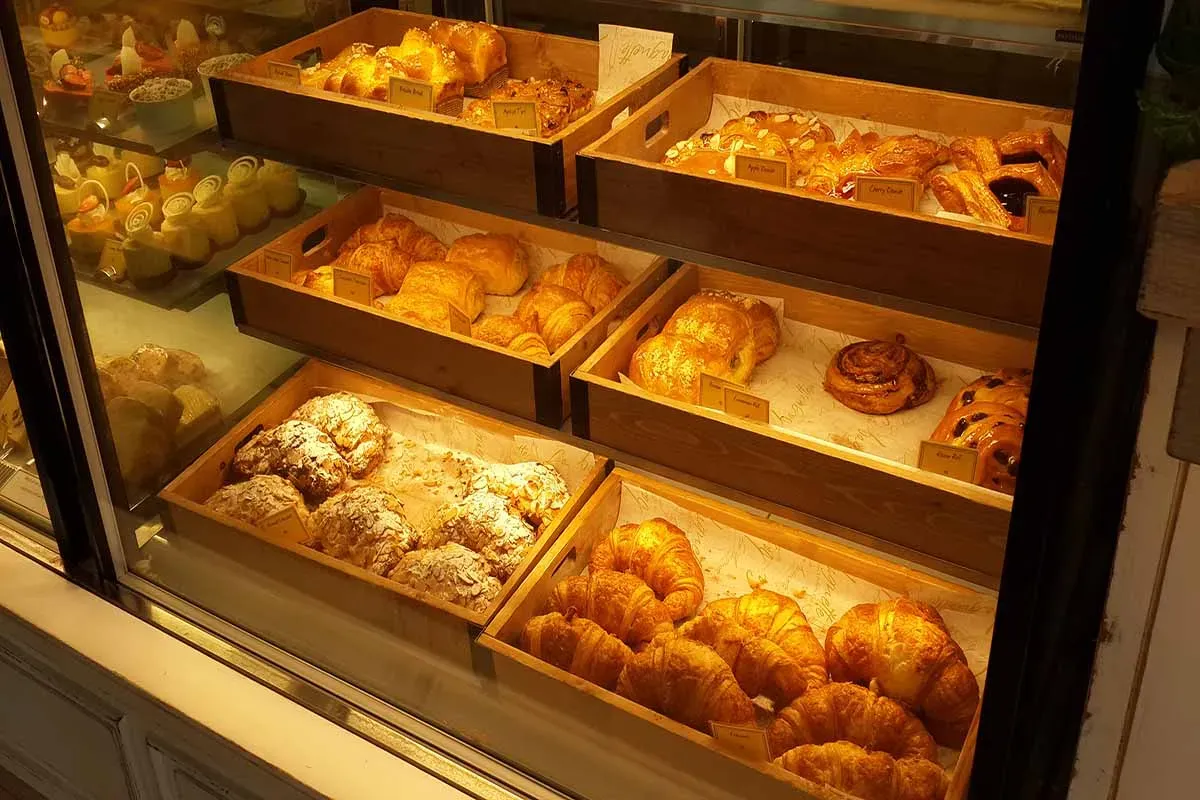 Step inside this cafe and bakery on Phratumnak Hill just outside Pattaya downtown, and you'll instantly catch the milky and buttery aromas of freshly baked French baguettes. Aside from the perfect crumb that tastes best with butter or olive oil, you can come here for a nice cup of joe with signature almond croissants. Do stay a little longer. White, clean, and bright, the French-themed cafe offers a homey atmosphere that locals and tourists love.
One of the best cafes in Pattaya, La Baguette specializes not only in baguette bread but also in Danish pastries, cakes, and chocolates. Complete with European dishes and a wonderful range of teas and coffees, La Baguette is a breath of fresh air in a city not usually associated with coffee.
Traveling with the Pattaya Day Pass, you can save money and choose from one of three sets. Need a teaser? Set A comes with banana chocolate crepe and iced Thai red tea or green tea.
As an aside, La Baguette has another branch located at Naklua, which offers the same quality.
---
2. Ordinary Coffee X The Now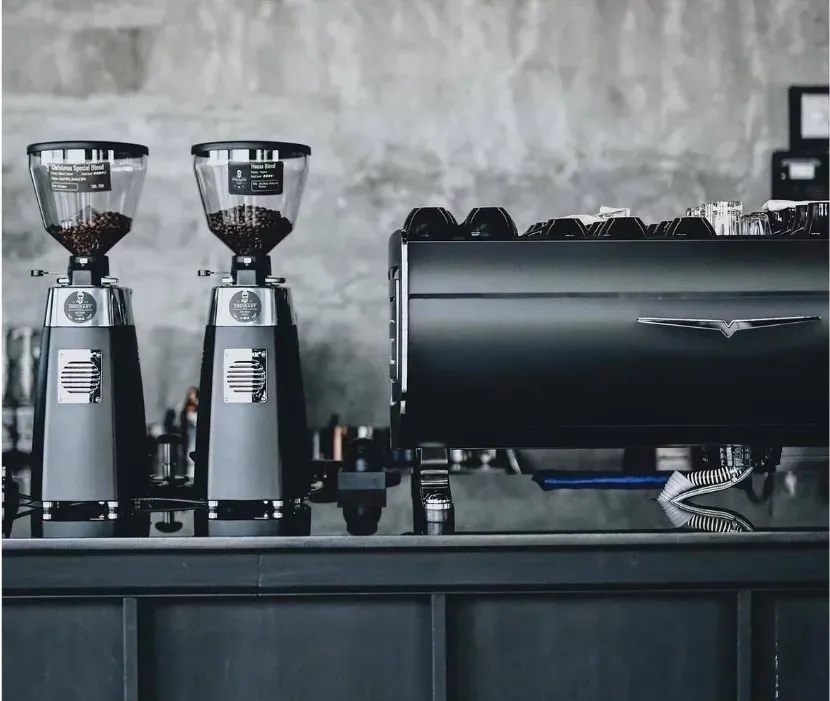 Looking for the best coffee in Pattaya? Far from ordinary, Ordinary Coffee is one of those places that you'll want to plot on your itinerary. Located at Jomtien Beach, it's not exactly around the corner from where most travelers go first, and that's a win. Less busy, the cafe is a good place to have a chat with friends. You can hang out on the terrace on the second floor overlooking the beach, enjoying the warm wind tousling your hair as jazz tunes warble in the background.
Arguably the best beach cafe in Pattaya, Ordinary Coffee uses a La Marzocco machine and takes coffee culture seriously. Whether you prefer origin or blended, you can pick your coffee type and the brew method at that. You can choose from pour-over coffee, aero press, and other exotic options. Delicious is a flat white. Whether you're a solo traveler or a coffee lover traveling with your pals, the barista is happy to talk about his coffee, elaborating on the beans' various flavors.
TAGTHAi's benefit for this cafe includes a crunchy, grilled toast sandwich with ham and cheese, a fried egg, and Italian soda. You can also go for scrambled eggs with ham, bacon, and rice topped with sausage slices. The waitress gives you a friendly smile and serves that menu with iced lemon tea.
---
3. Triple B Cafe Organic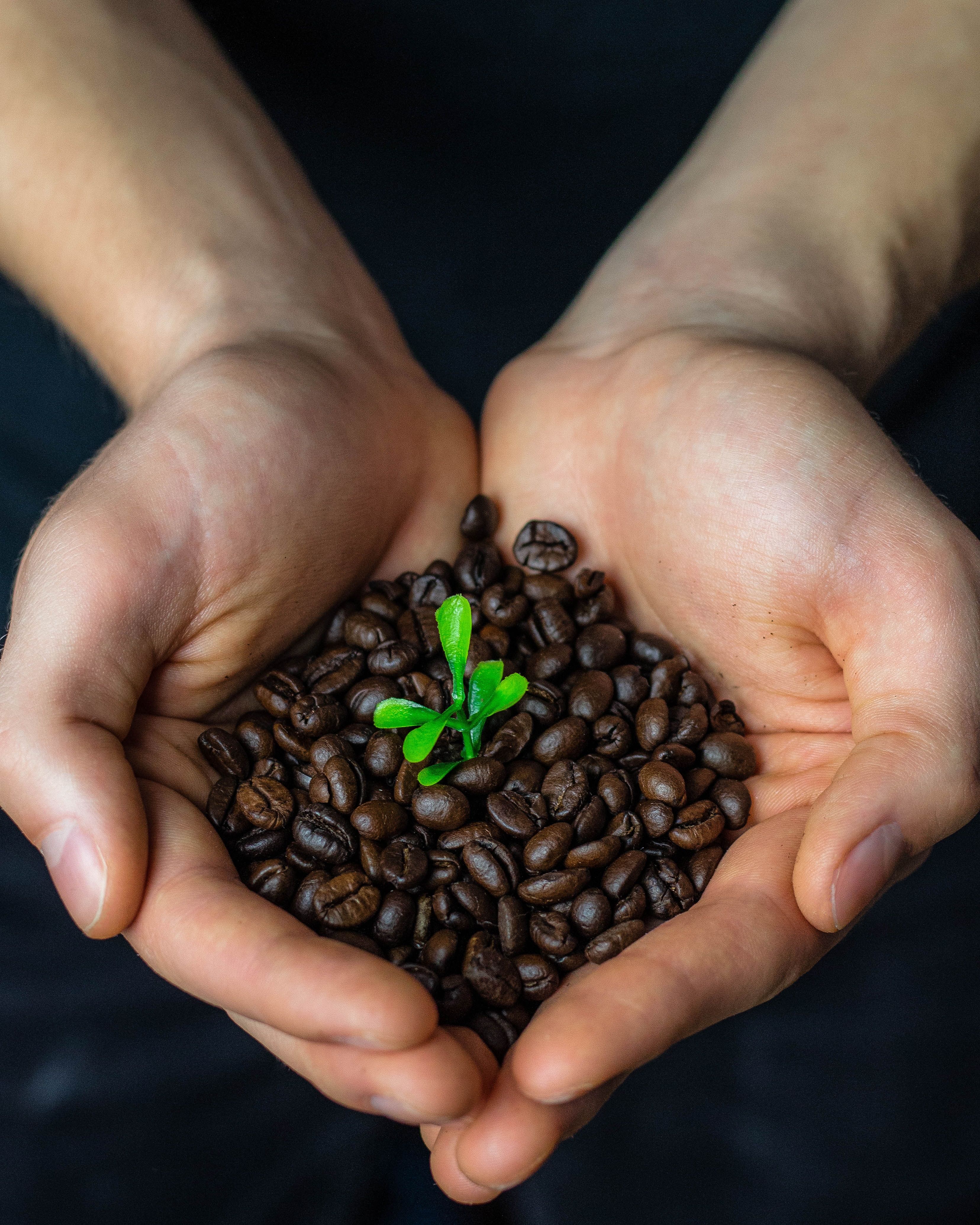 As the name implies, Triple B Cafe Organic offers organic coffee made without the help of artificial chemical substances. The awareness of nature is also apparent in the design. Whether you sit inside or outside, trees or plants are all around you, boosting your mood.
One of the best cafes in Pattaya, Triple B Cafe Organic is exceptionally clean and a visual delight. Furnished with bamboo-woven lanterns and plenty of wood, Triple B Cafe marries rusticity with modernity, creating a cozy atmosphere.
Steps from the Pattaya Floating Market, this cafe is open daily from 10 am to 7 pm. Oh, and you don't even need to bring cash. Instead of paying every single time wherever you go, show your TAGTHAi QR code. Without the Pattaya Day Pass, the iced lemon tea and Khao Soy Kai that you get here, a creamy northern Thai curry noodle soup, would cost you seven US dollars.
---
4. CHAAM.PTYA
You'll likely stumble across this cafe on your way back from the beach. It's situated on Pattaya 13 Alley and is well worth visiting, not just because of its modern wood look that stands out compared to the surrounding structures. Some coffee lovers say it's the best coffee shop in Pattaya.
The frothy, flavorful Caramel Macchiato with a mix of smooth vanilla and velvety caramel is a delicious treat, particularly if you drench it with a caramel drizzle. Just as tasty as is the Piccolo Latte – freshly roasted coffee comprised of a single ristretto shot served in a demitasse glass and brimming with steamed, latte-like milk. Of course, you can also go for the simple Americano, served lovingly in pottery.
The cafe's modest Japanese style is evident in both the chairs and tables. And the soft, diffused lighting and low-volume tunes add ambiance to the clean, minimalist environment. Its many nooks and crannies make it a good place to pose for photos. If you're an Instagrammer looking for something special, you can rent picnic mats from the cafe owners and sit on the beach.
Complete with a kitchen serving desserts and main Thai dishes – e.g., Pla Salid fried rice, stir-fried with fried, salted fish, onion, eggs, dried chili, and Chinese broccoli, which the Pattaya Day Pass covers – CHAAM.PTYA is an all-day cafe and brunch locale.
---
5. Kloud Beach Bar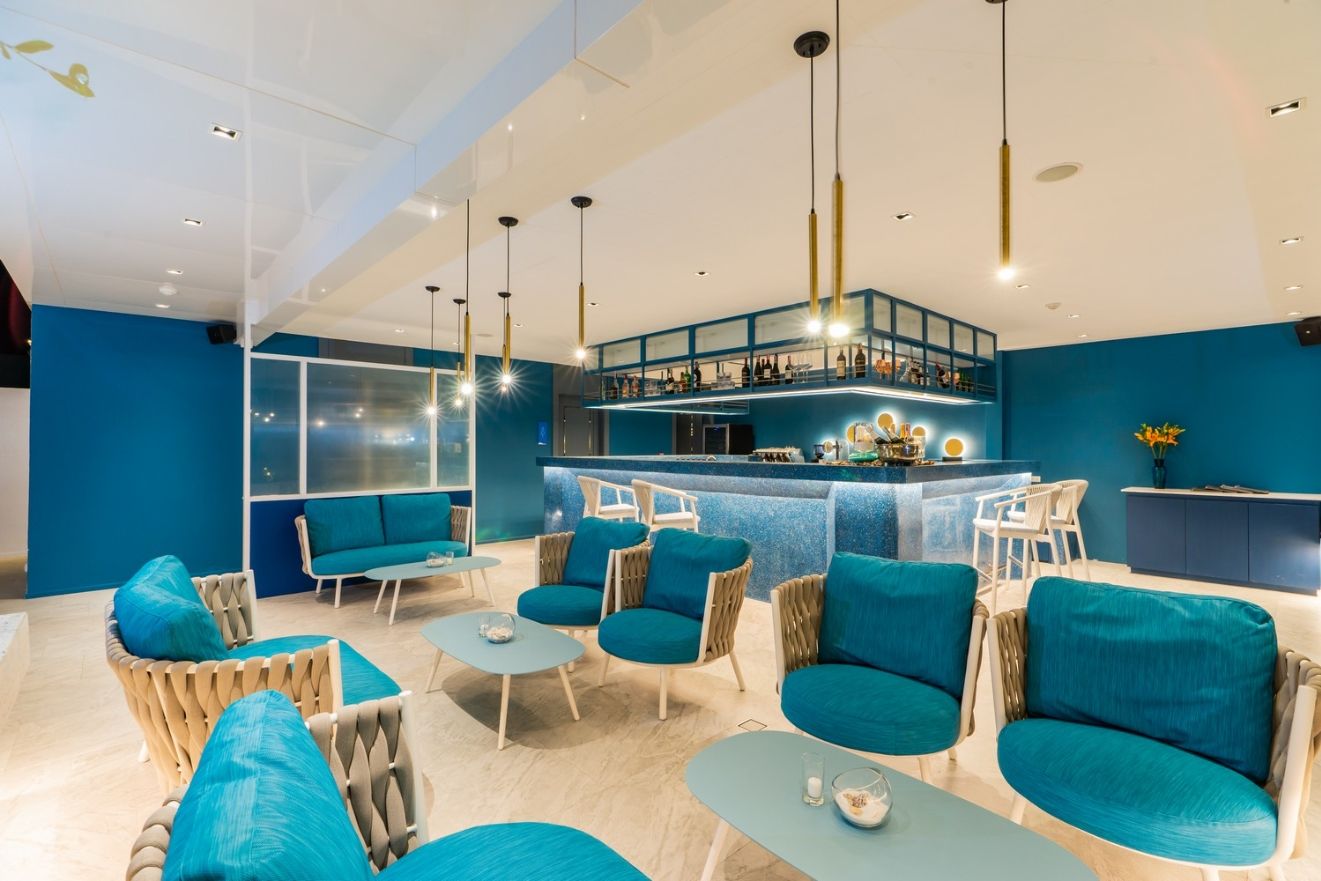 A round-up of the best Pattaya cafes wouldn't be complete without mentioning Kloud Beach Bar, which is a cafe, lounge, and restaurant in one.
True to the typically Korean home design, Kloud Beach Bar's light-flooded style adds to the outward appeal, as do the blue tones and wide spaces. It's a quiet place away from the Pattaya crowds, and the ambient lighting and music make it a great place to chillax with a cocktail in hand.
Open daily from 10.30 am to 9 pm, it's also a place to sip coffee, eat when the stomach rumbles, and listen to the waves washing ashore. TAGTHAi offers you one of three sets, e.g., Set A, grilled fish cake with lemongrass, which would cost seven US dollars without the Pattaya Day Pass. Whichever Pattaya cafes you visit, you'll appreciate the developing coffee culture in Pattaya.