Bangkok Foodies – Get your favorite meals along the BTS/MRT lines
Get your favorite meals along the BTS/MRT lines
03 May 2022
7 min read
Here are delicious and famous restaurants that convenient traveling by train.
The chic of Bangkok foodies is we can easily hop for delicious food by the BTS and the MRT that awaits at every station. Let's see what we recommend to you.
Let's start with a chic Seafood Cafe at Yaowarat
---
The Seafood Cafe & Restaurant
MRT Wat Mangkon Station Exit 1 
More than a hundred fresh seafood menus are waiting in a chic restaurant. You will definitely get delighted photos and tasty foods.
Finding fresh seafood in Thailand is easy but a café vibe is rare. The Seafood Cafe & Restaurant offers you both nice decorations to take a photo showing on social media and delicious food in Yaowarat like bringing the sea to you.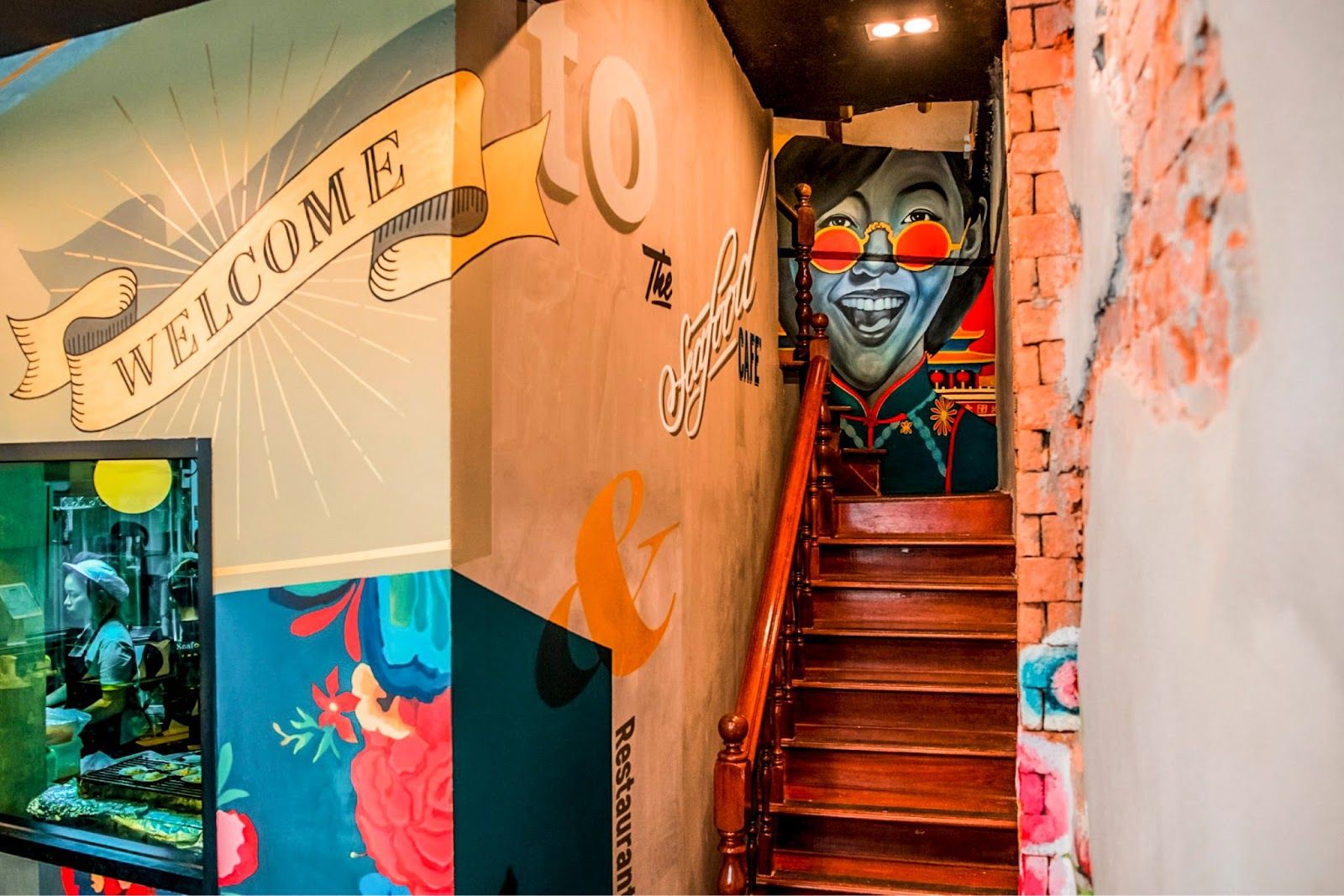 There is also a buffet a la carte. Whatever seafood you are craving, we have it all!! Order main famous menus like Grilled Prawns– fresh large size prawns with soft and bouncy to eat with spicy seafood dipping sauce, Tom Yum Kung- spicy authentic soup, Pad Thai– served with fresh prawns, Crab Fried Rice-chunky crabmeat fried rice, Steamed Blue Crab, Stir-Fried Crabs, and Deep-Fried Sea Bass with Fish Sauce.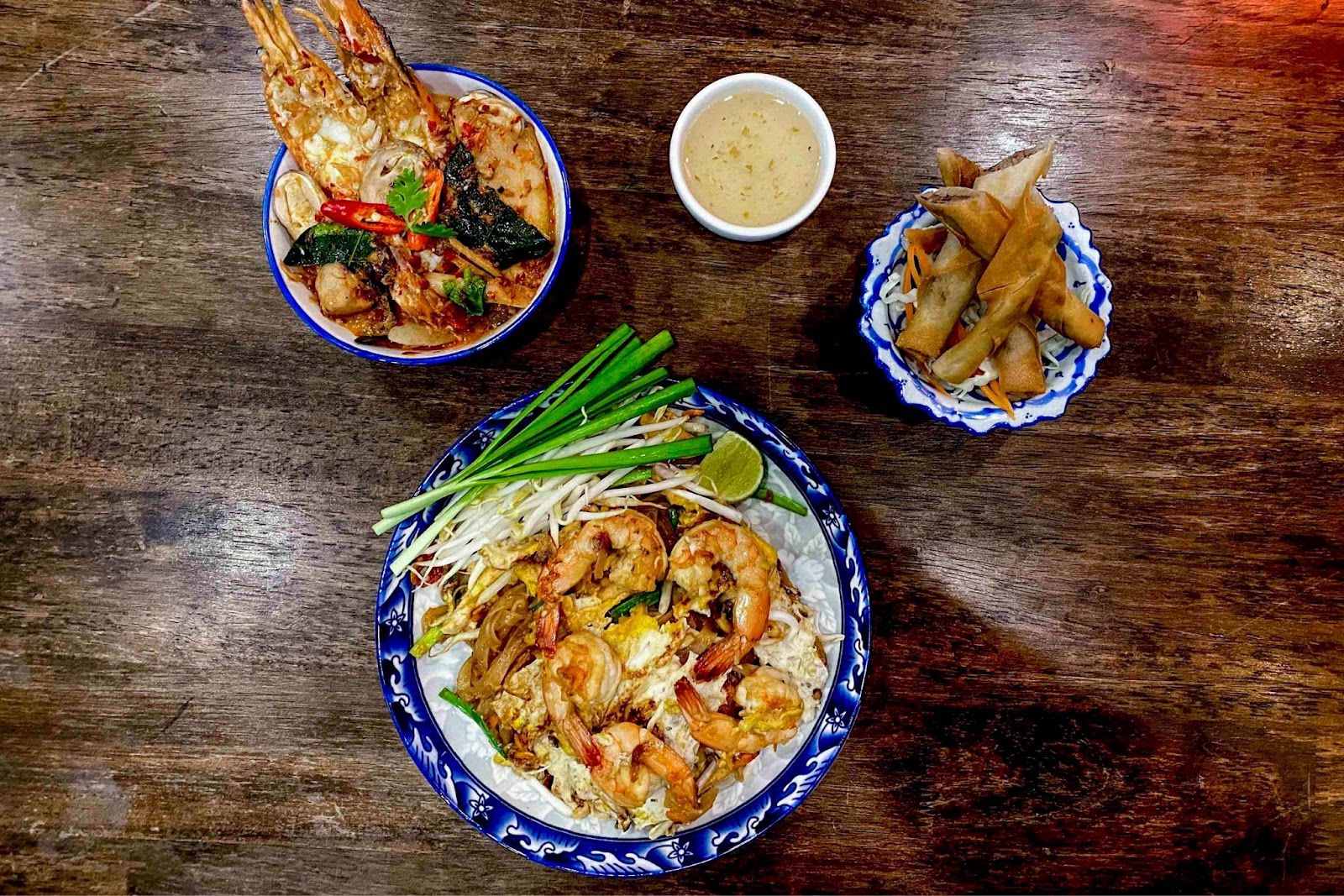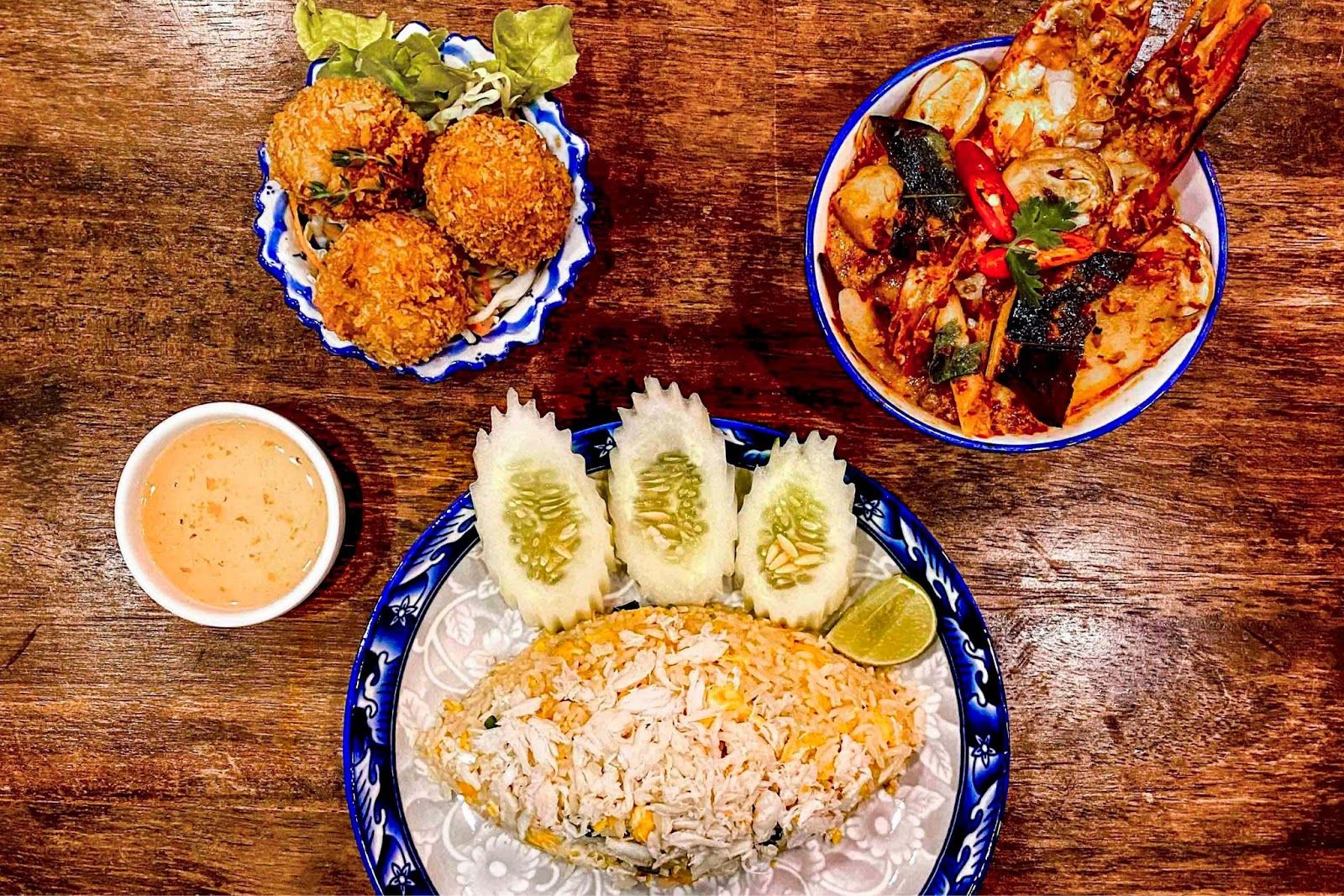 There are many snacks, try Fried Shrimp Cake, Deep Fried Squid– crispy on the outside and chewy on the inside, or Buttered Scallops. If you want grilled seafood, there is Ruam Ta Le Phao– bundling all grilled seafood.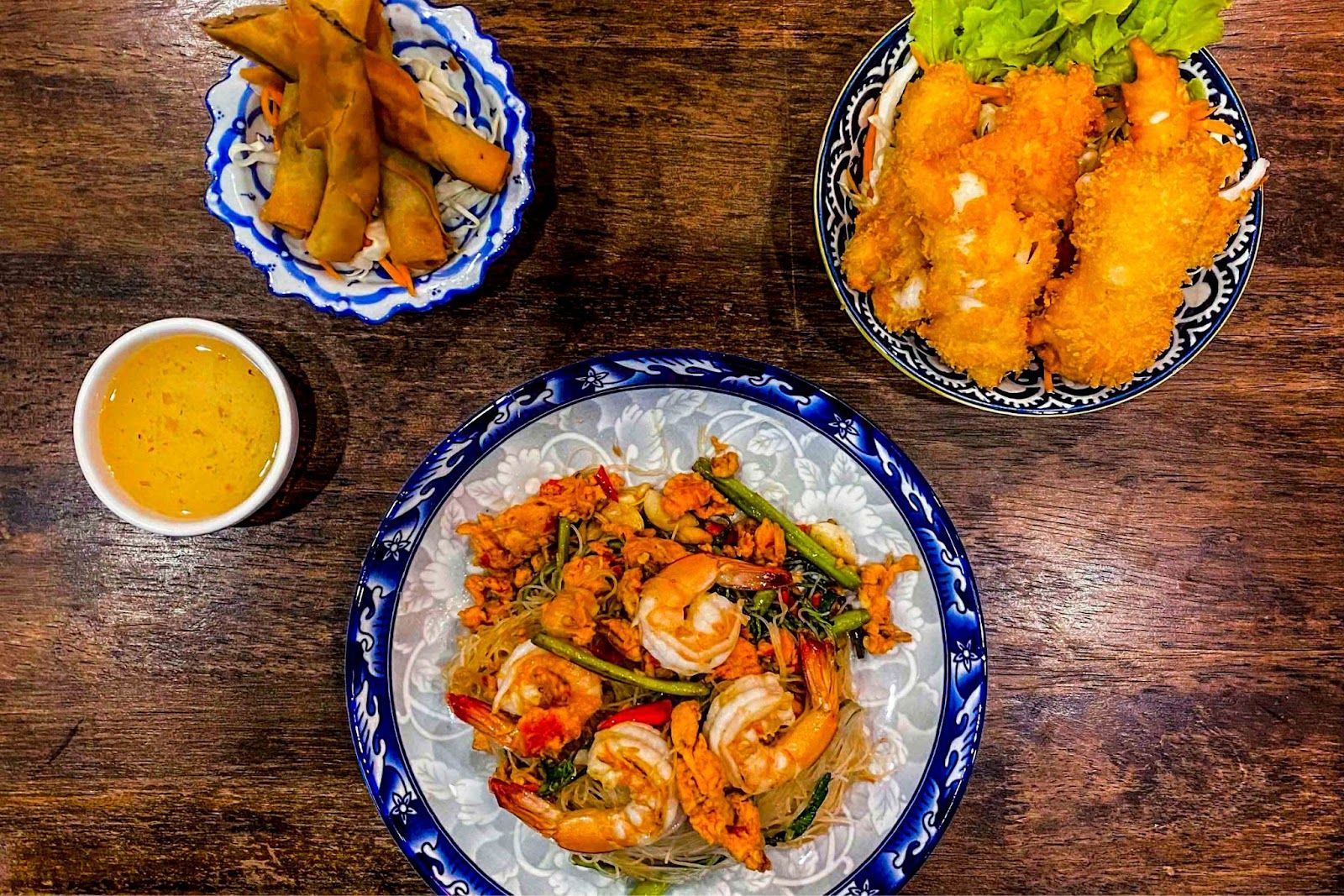 Thinking of sweet shrimp, big crabs, and various shellfish? Come to Yaowarat.
---
Kungthong Seafood
MRT to Queen Sirikit National Convention Center Station
Authentic seafood in the city with a secret recipes from generation to generation
The original famous seafood in Rama 4 area, only 15-min walk from the BTS station!
Seafood lovers will enjoy the taste of authentic Thai seafood recipes. The highlight is cooking various curry pastes dish by dish with fresh seafood from the sea.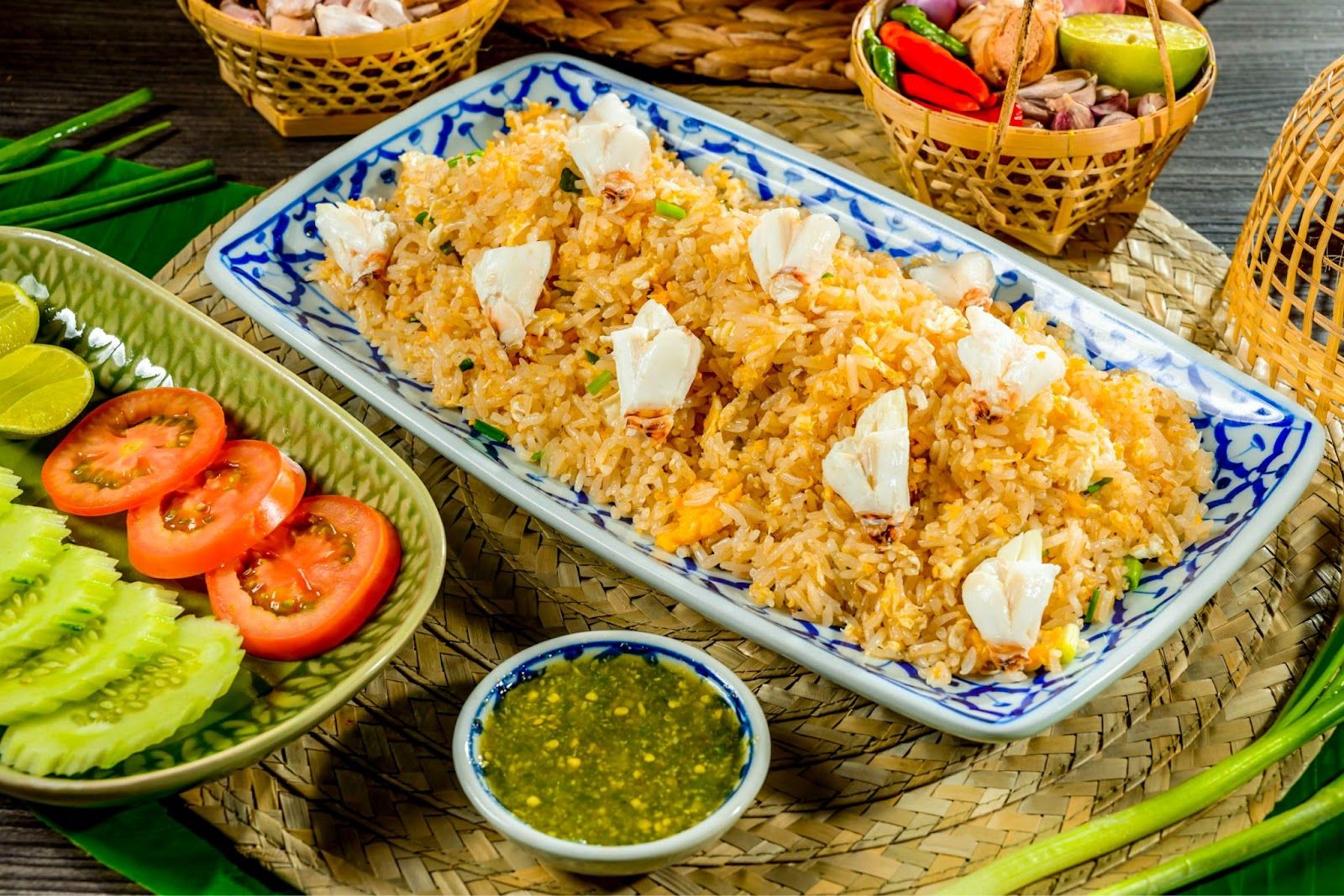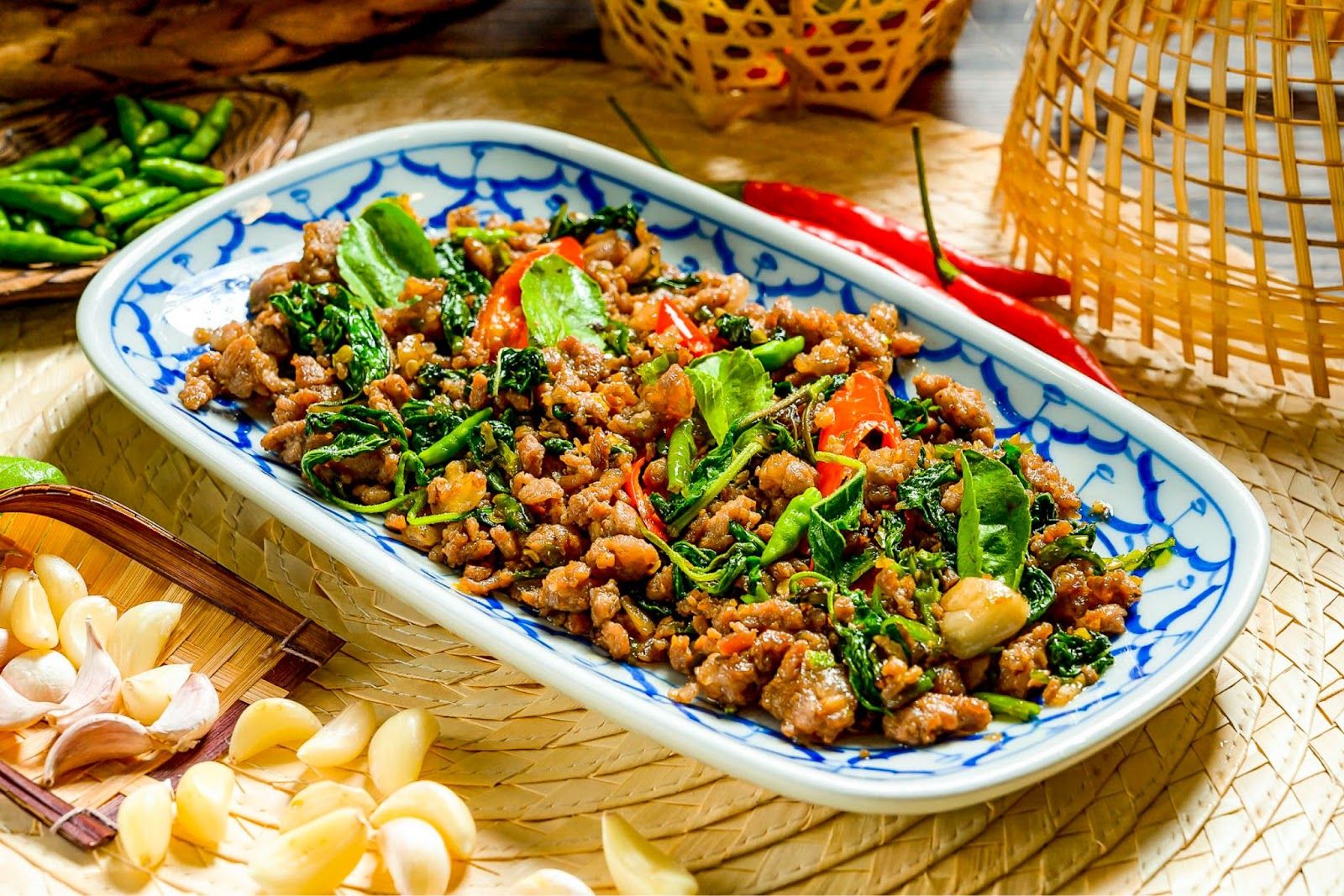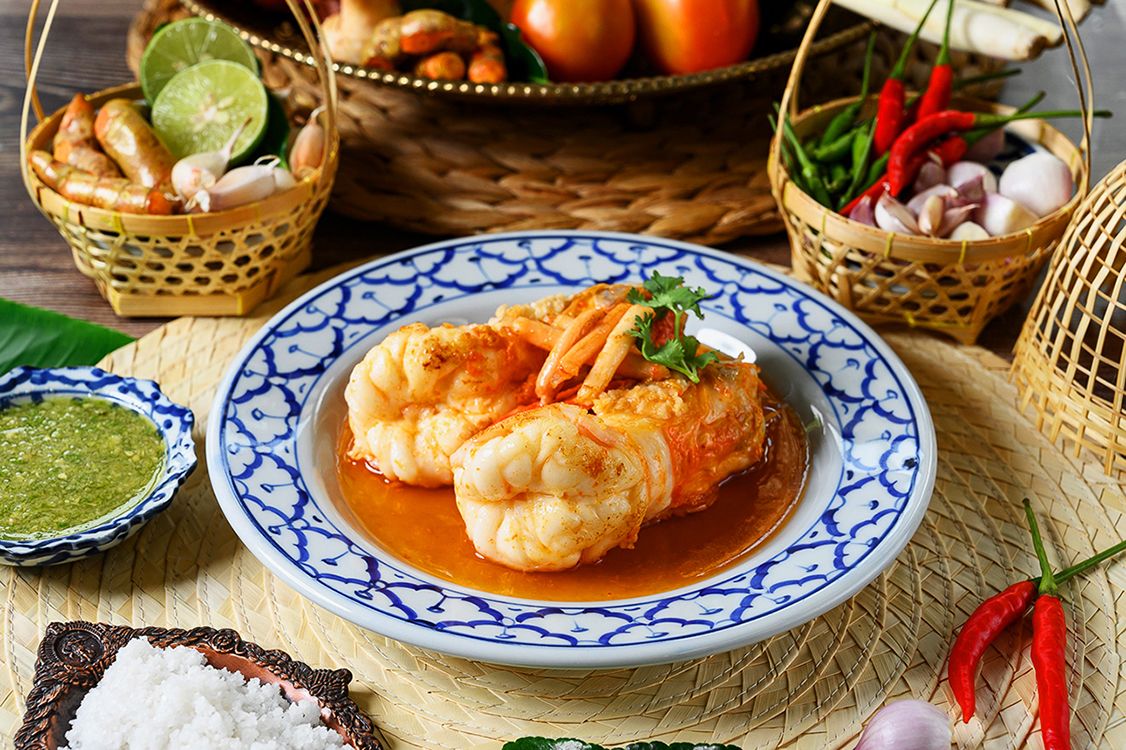 We recommend Deep Fried Sea Bass with Fish Sauce and Spicy Mango Salad– crispy on the outside but soft inside with mild sweet and salty sauce, Salty Fried Prawn– fresh prawn topped with a salty sauce that is delicious to eat with hot jasmine rice, Deep Fried Seabass topped with Chili Sauce– the special recipe for who like spicy food, Baked Shrimp with Vermicelli, Stir-fried Crab with Curry Powder, Stir-fried Shrimp with Shrimp paste and Sato, Stir-fried Mimosa and many other dishes that must be tasted. It's one of the most delicious seafood restaurants in Bangkok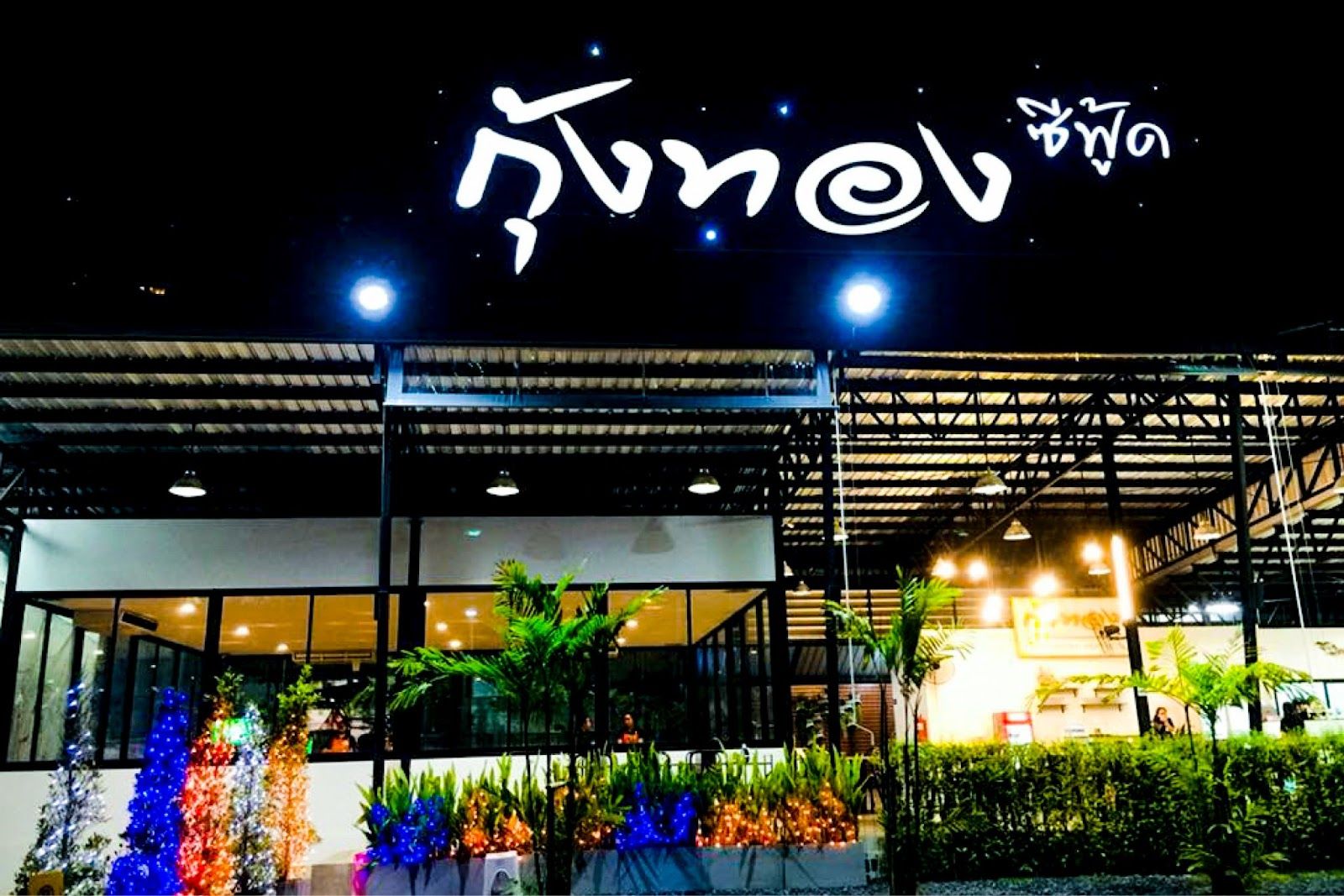 ---
Supanniga Eating Room
BTS Thonglor Station Exit 1
Inherit an ancient traditional Thai food recipe guaranteed by MICHELIN GUIDE THAILAND (2018-2022)
Roam in a famous zone like Thonglor, there is also a delicious Thai restaurant awaiting.
Are you looking for an authentic Thai restaurant that has a rich flavor and Thai vibes? Let's come to Supanniga Eating Room, it's one of the famous Thai restaurants that have to give a big thumbs up for great taste and perfect Thai style.
There are various menus served that are both easy and hard to find. Start your appetite with a Supanniga appetizer set like Ma Hor– stir-fried minced pork with peanuts served as bite-sized pieces on fresh orange petals.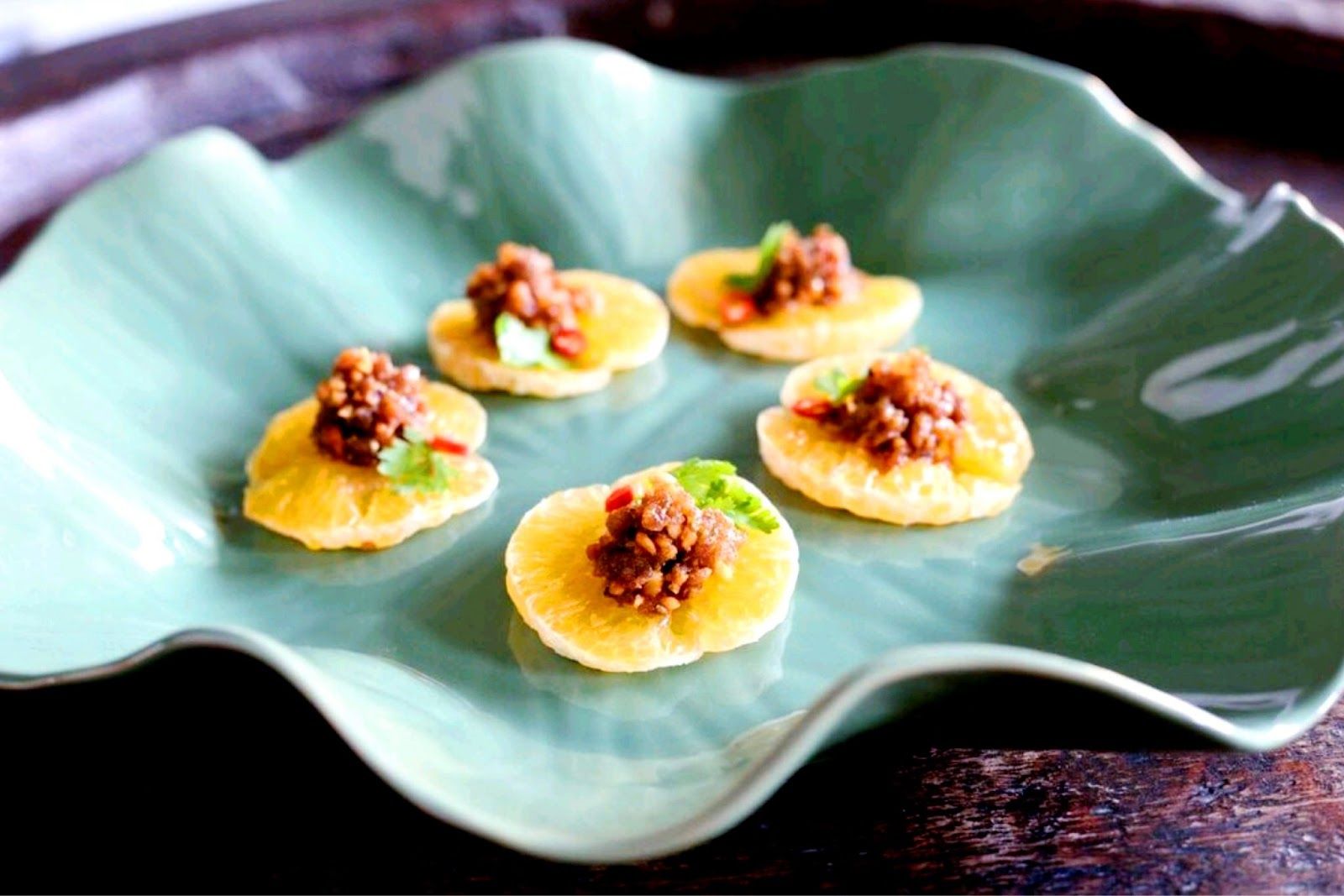 Followed by the famous menu Moo Cha Muang– full-flavored Thai Eastern pork curry with mild salty, sweet and sour from chamuang leaves, Beef Massaman Curry– simmered calf meat in a rich massaman curry paste, Stir-Fried Cabbage with good Fish Sauce– fragrant and delicious, and finished off with a dessert, Sweetened Banana.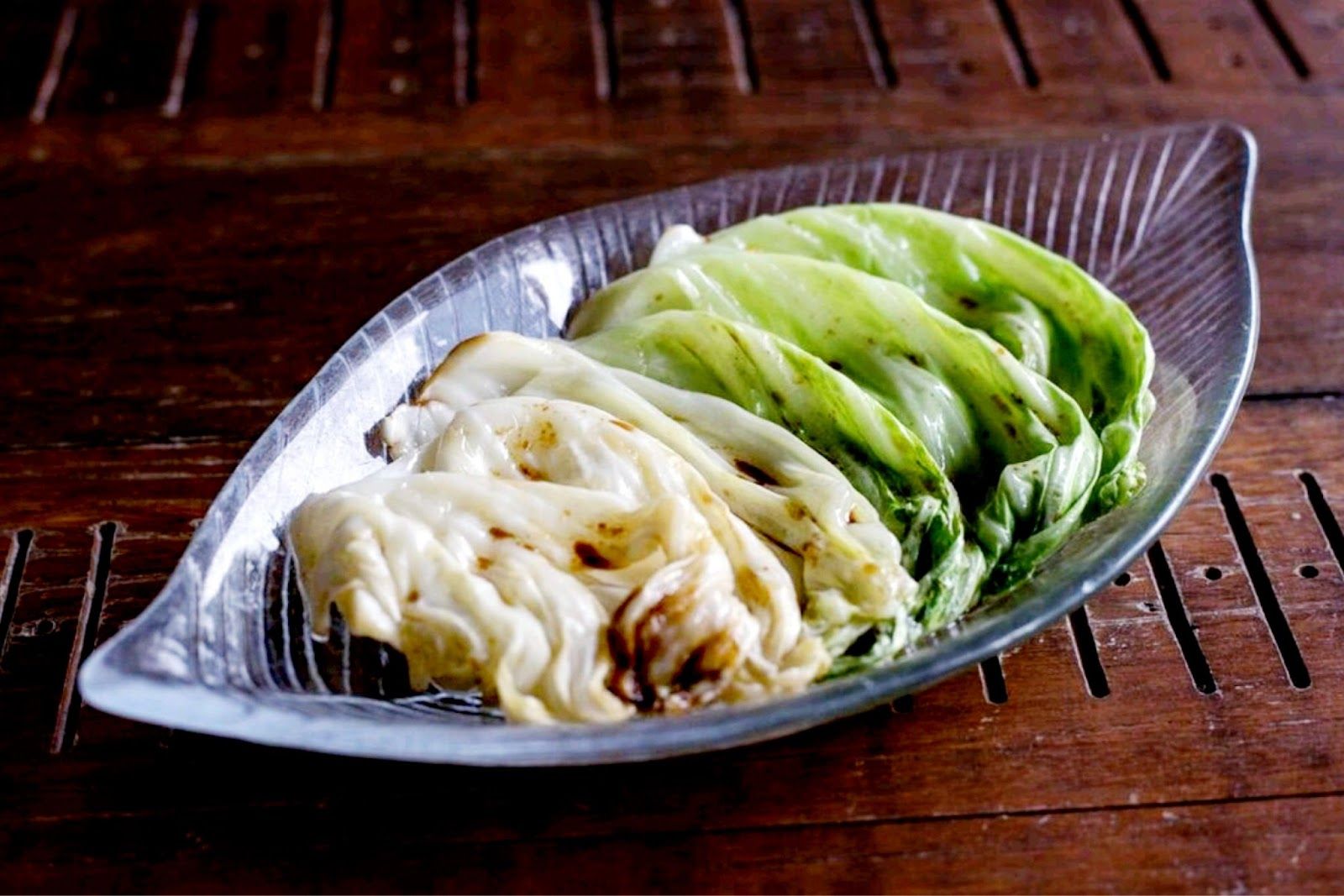 ---
PAUL
BTS Chidlom, Siam, Phrom Phong station
A delicious French bakery is like flying to France
Taste the authentic Thai deliciousness that you won't disappoint! Taste the World-class bakery!
It's a French bakery with more than 130 years of legendary passed-down secret recipes to the 4th generation of the family. With its unique flavor and atmosphere, Paul is quickly becoming a bakery lover's favorite with over 500 branches in 31 countries around the world. No matter which branch you eat, you will get the same quality and taste as eating in France!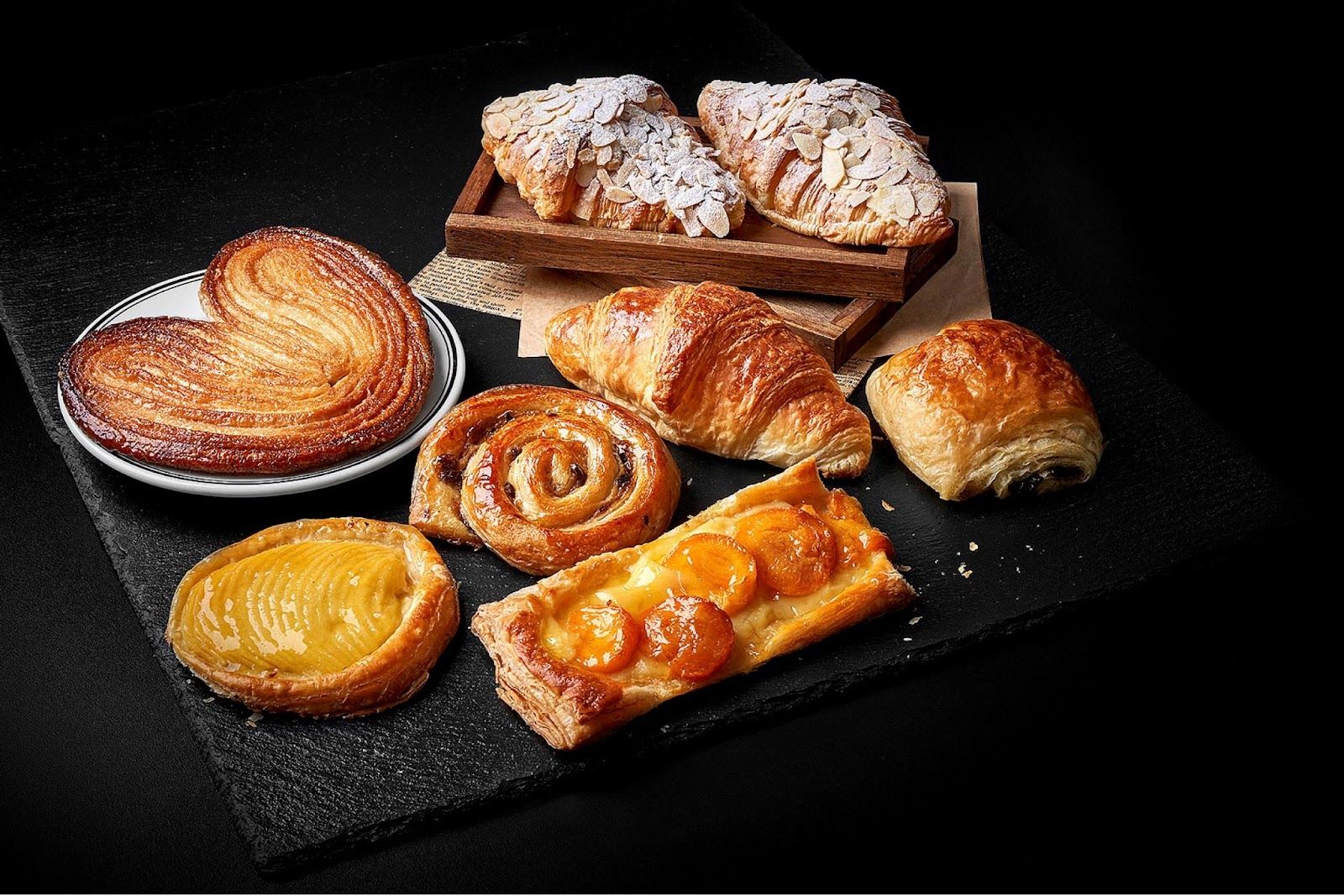 Try Chocolate Croissant – very delicious to pair with hot chocolate, Milfei Mango– a rare dessert, Canale– an old dessert that is difficult to make and hard to find, or Macaron- a traditional one that is bigger than usual.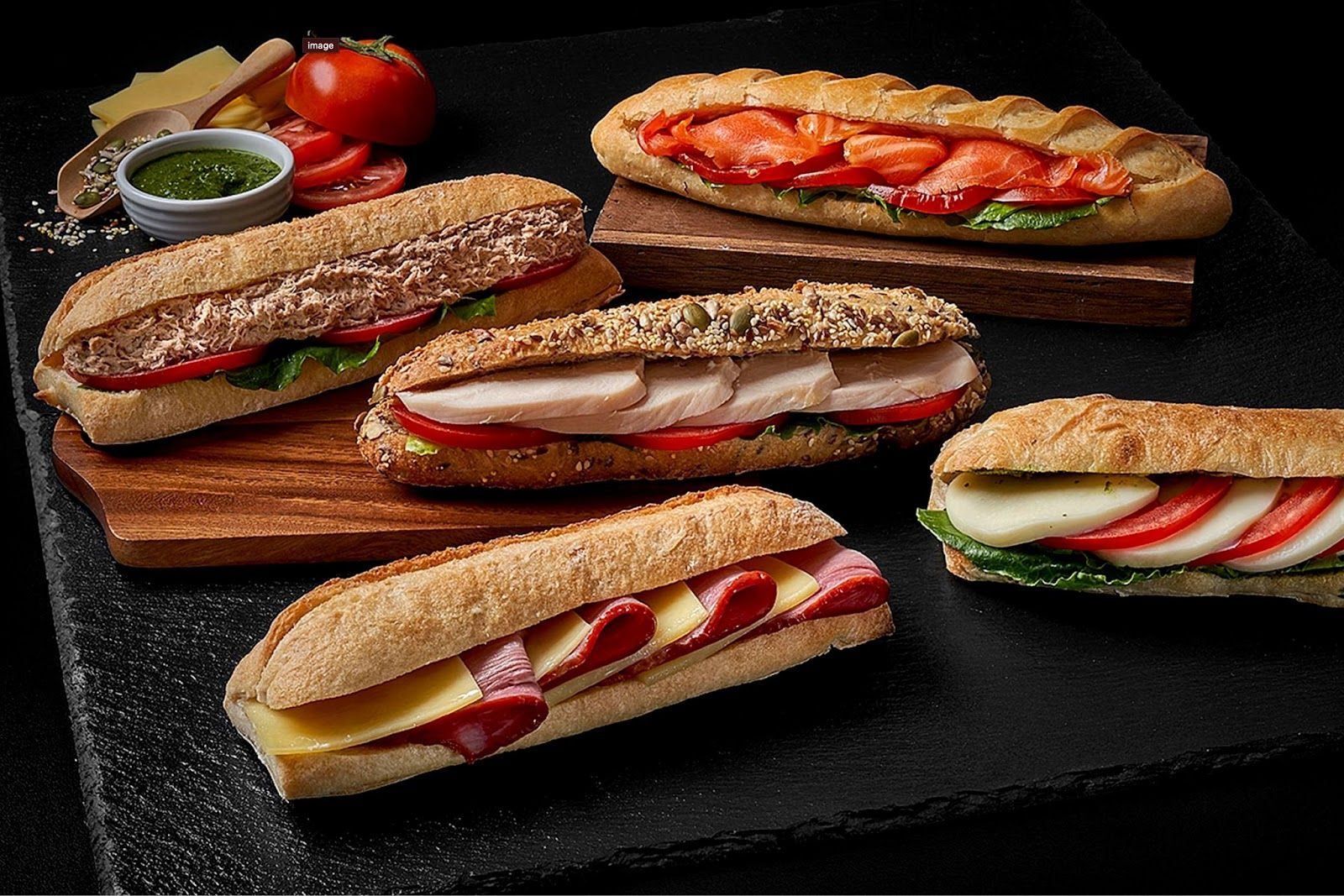 You should not miss sandwiches too, we recommend Tomato Mozzarella Sandwich, Chicken Multigrain Sandwich, Tuna Mayonnaise Sandwich, Ham and Cheese Sandwich. It's perfect to start a good day with world-class delicious bakeries. 
---
COCA Restaurant
BTS Chidlom Station Exit E1 / BTS Siam Station Exit 6.
Taste the family recipes from 1-Michelin star chef
Fill your heart and fill your stomach at the shopping district.
It's a professional in Suki with more than 60-year experience. The name 'Coca' is adapted from the word 'Kerkow' which means delicious in Chinese. COCA restaurant is reliable, especially if you know the origin of the ingredients that are gathered in the sweet and mellow soup suki pot in front of you.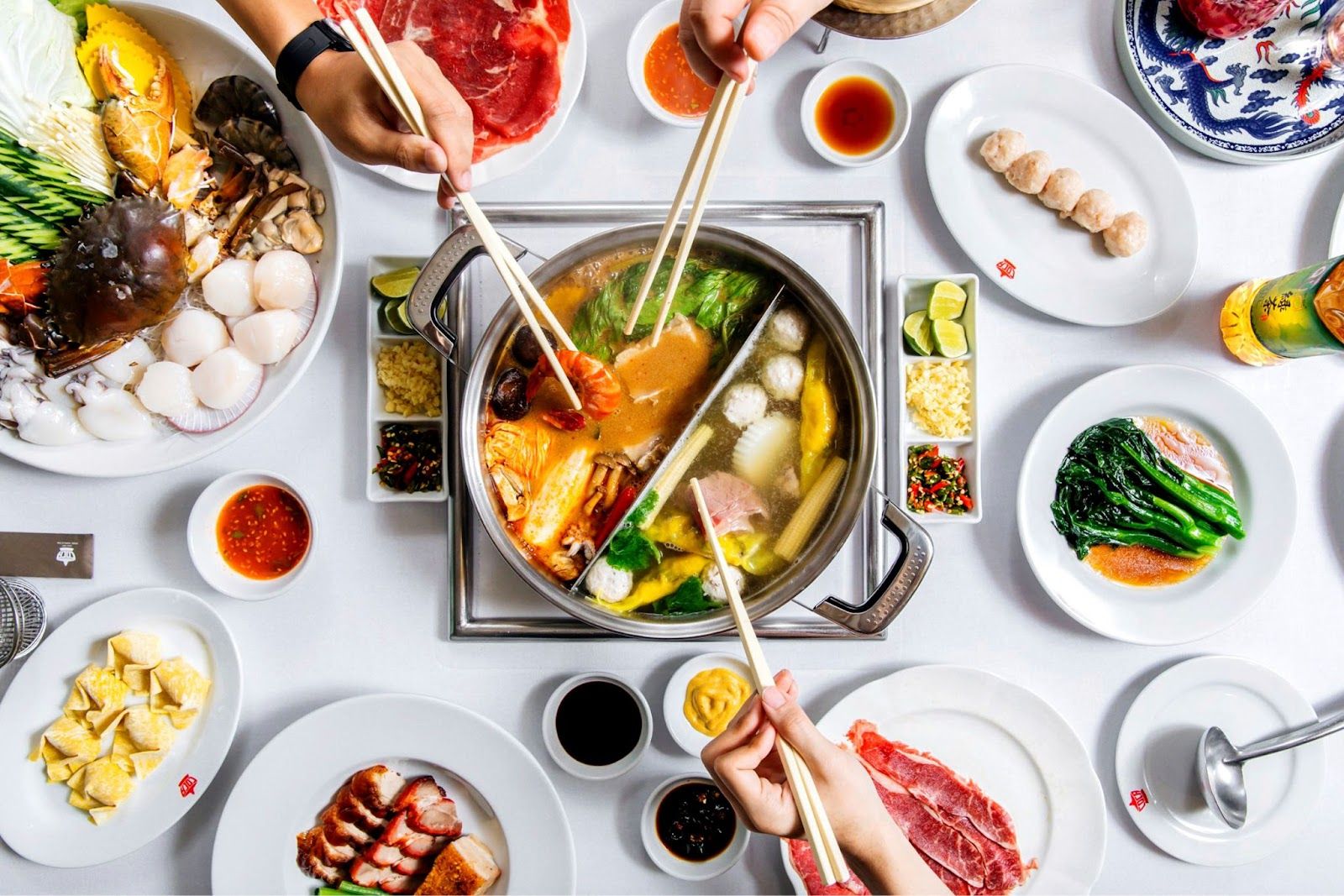 The fresh vegetables are delivered directly from Coca Boutique Farm using natural farming methods and are chemical-free in every step. So, the soup and sukiyaki set in the pot are fresh, delicious, fragrant, and mellow in good quality. All noodles are homemade in fresh Cantonese style offering you the real Hong Kong feeling. Dim Sum is also made fresh every day to serve hot. There are also side menus like Roast Duck with Crispy Skin, Red pork– delicious and juicy, and Crispy Pork. The pork and beef here are in good hygienic grade.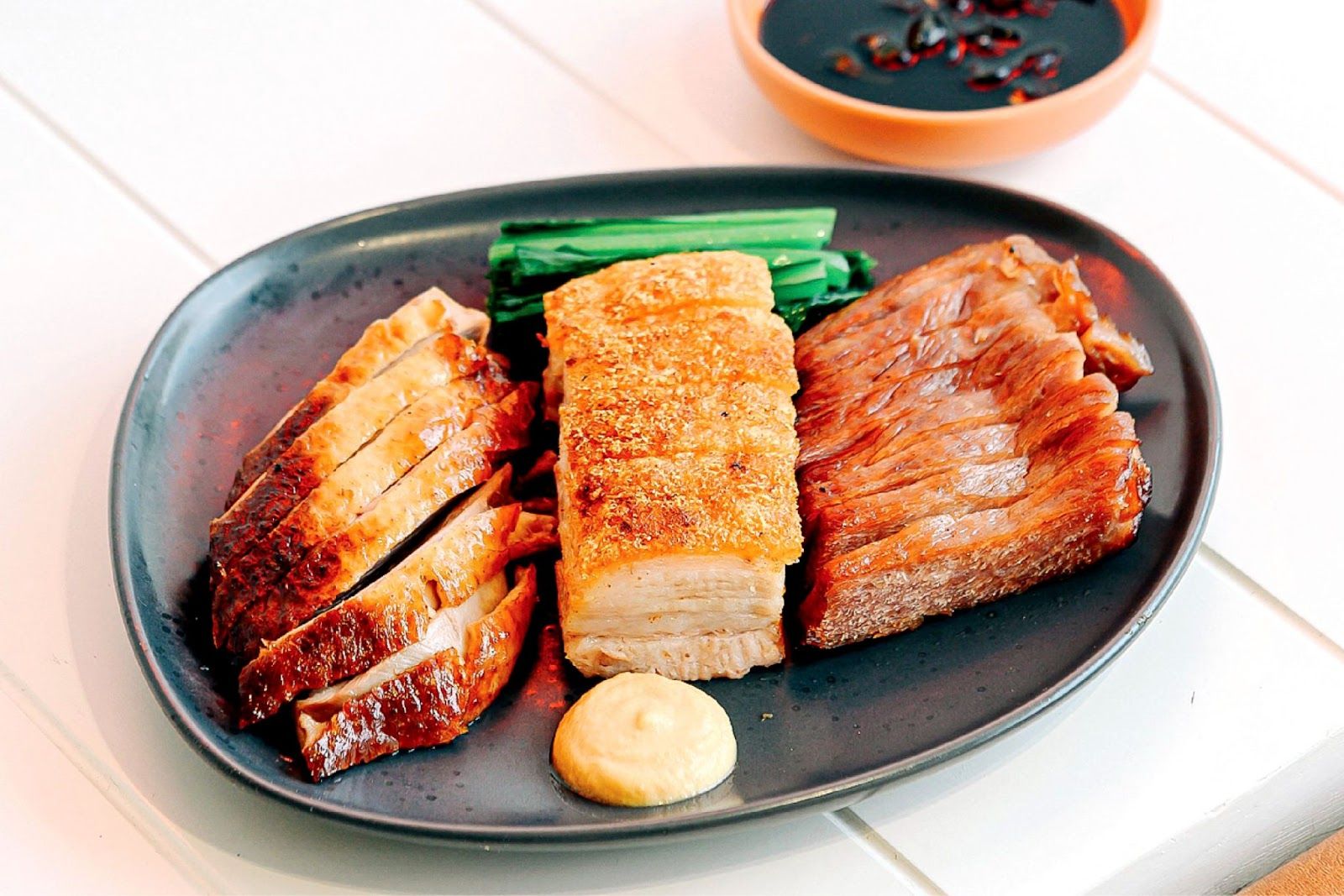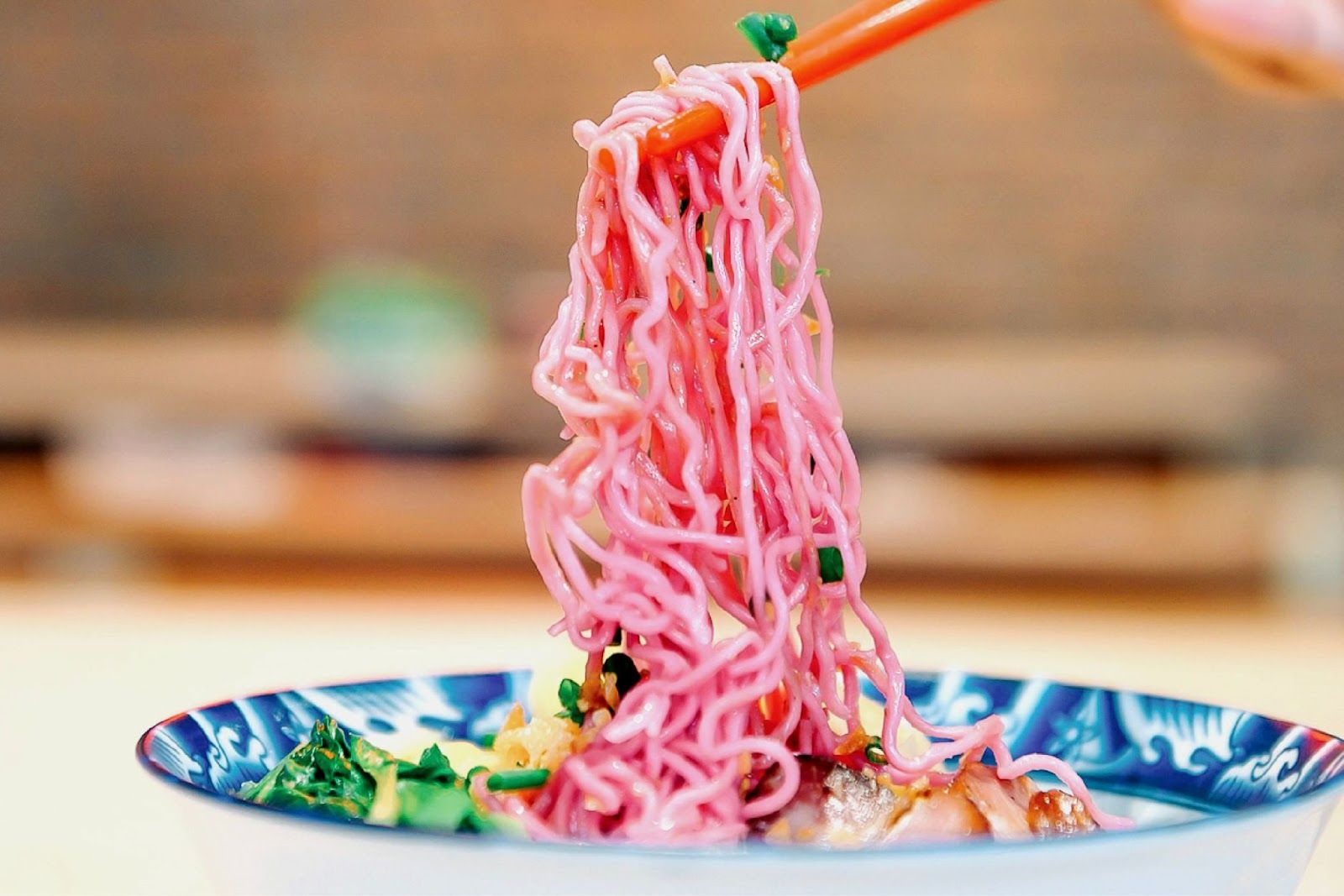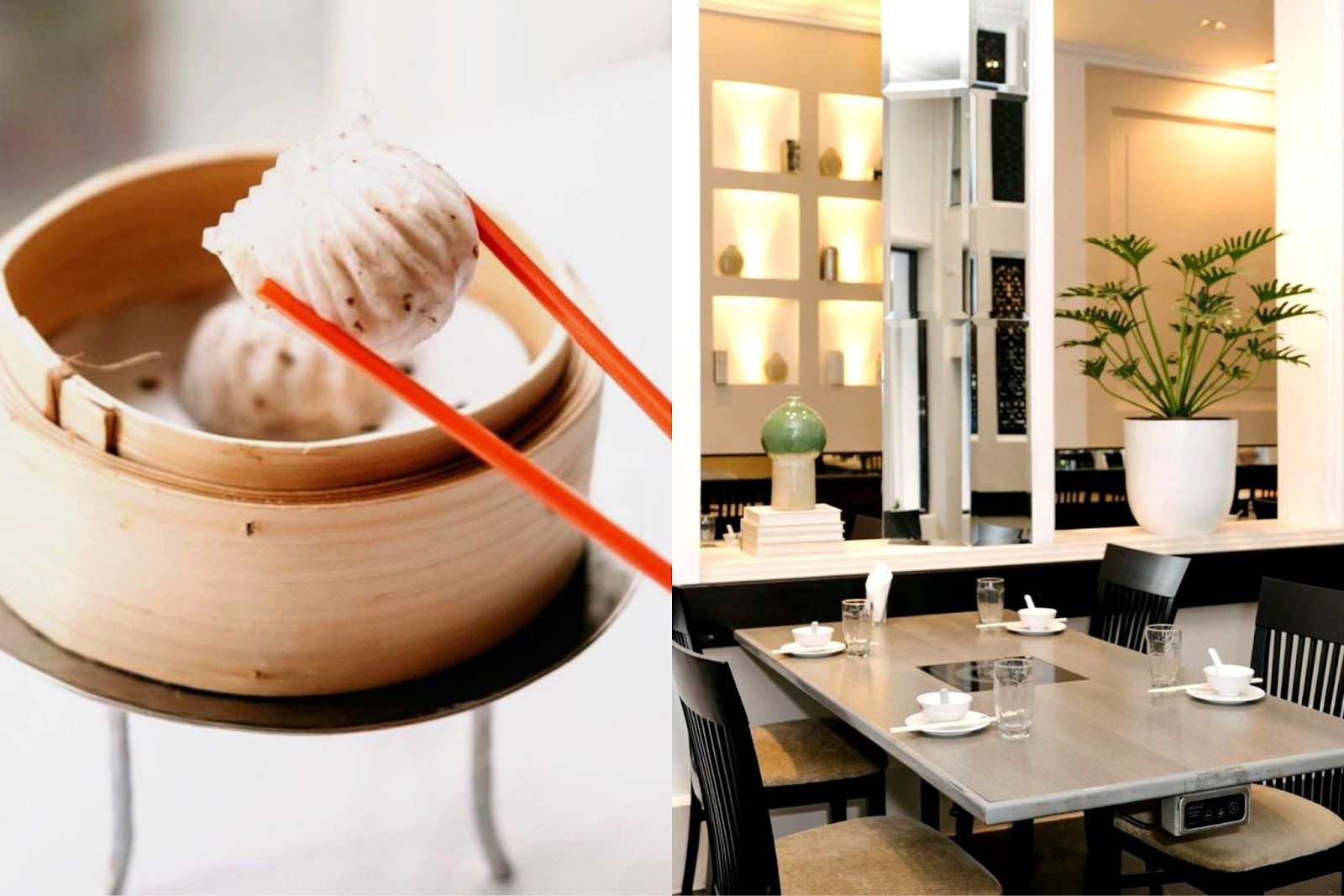 For beef lovers, Kobe beef from Japan and Wagyu beef from Australia are ready to serve here. There are also one-dish menus, such as Hong Kong-style noodles– fragrant and crispy noodles on top, and Fried Dough Sticks in rice bran oil. There is also a private room for a group of friends, office group, or family to enjoy a delicious meal.
---
Boonpak
BTS Chidlom Station Exit E1 / BTS Siam Station Exit 6
Thai food cooked to order, spicy flavor for office workers.
Let's try something simple but delicious.
Say goodbye to the daily problem… what should I eat? Let's find an answer at Boon Pak, a delicious Thai restaurant on Groove CENTRAL@centralwOrld. The signature dish that appeals to all people is Phad Kaprao or widely known as Thai Basil, a basic Thai dish that is easy and delicious.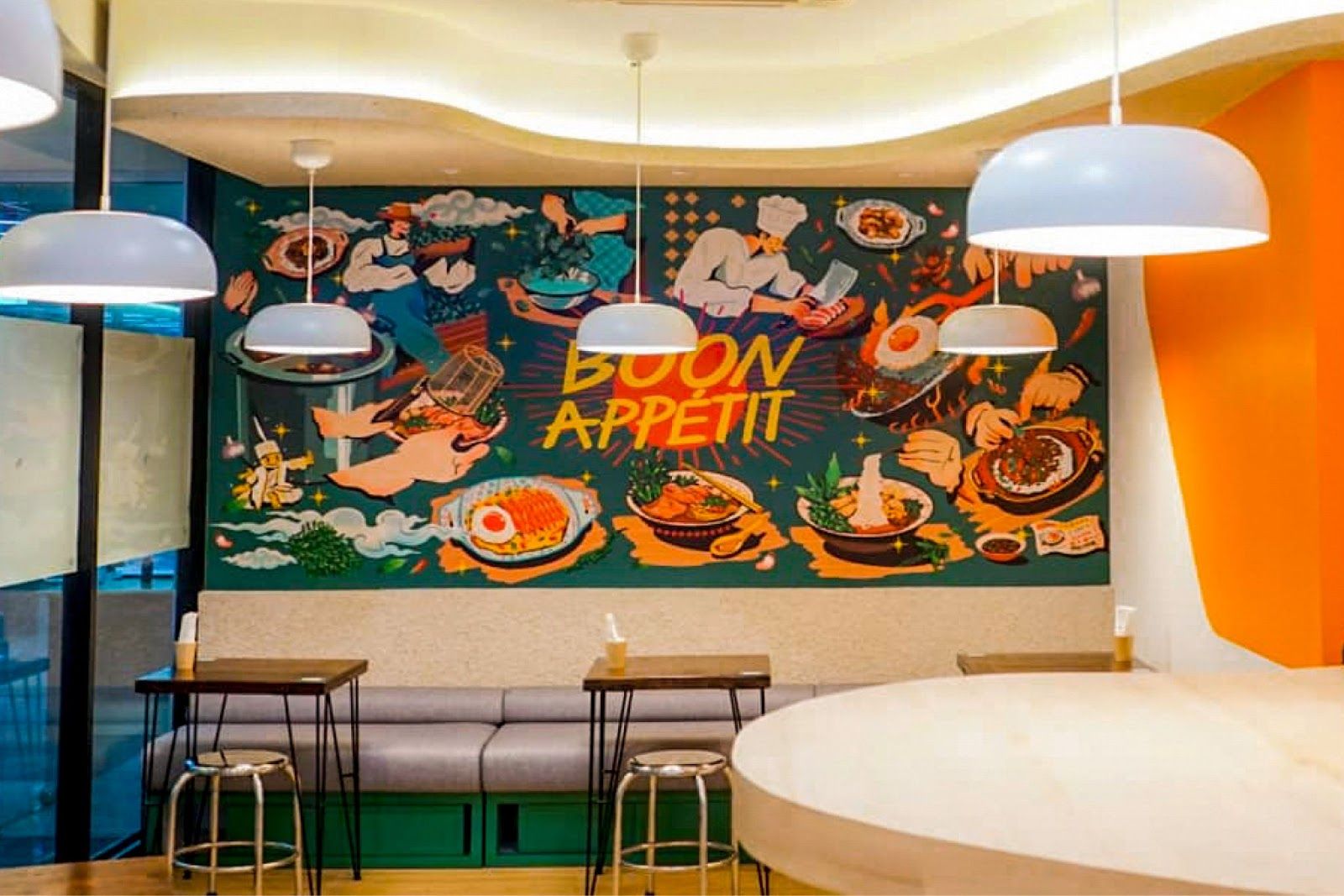 Let's start with Tosakan Dumplings– served in both boiled dumplings with soft pork and fried with a crispy outside, continue with Kobori Basil– half Thai Japanese menu that combines curry, Japanese rice, and minced pork basil topped with onsen egg.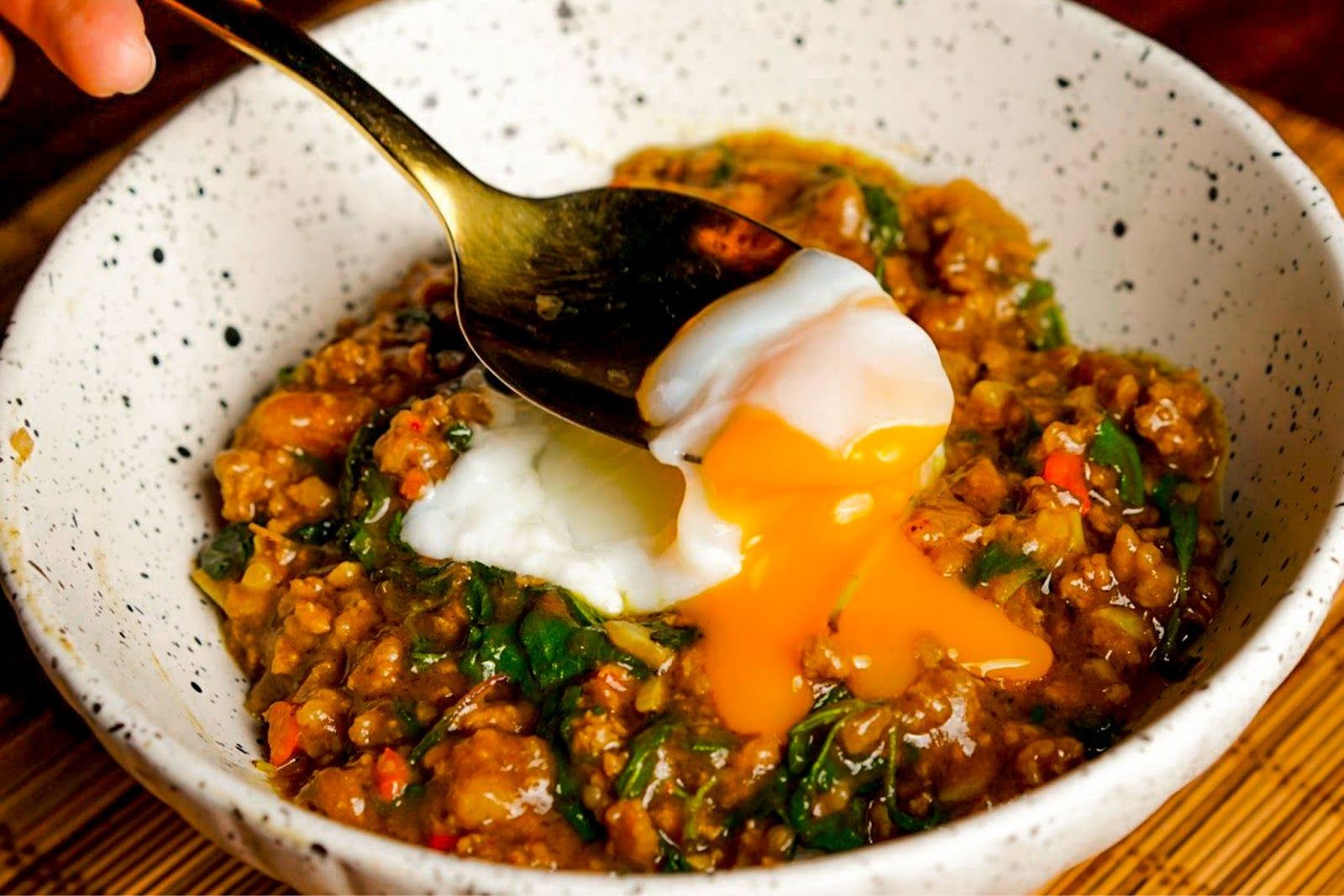 Fill your energy up with a colorful refreshing drink, Noona Punch, Oppa Buay, Ajumma Drink- Uthai Tip drink that many people miss or Passion Sarang– a taste of passion fruit. You can get a combined set for only 250 baht. Stop by if you don't know what to eat!!
---
Remy's
BTS Phra Khanong Station Exit 4
Follow the deliciousness of the famous homemade bagel and toast on Instagram
End up the recommended guide with bakeries and desserts in the Phra Khanong area.
If you are a bagel fan, you should not miss the freshly baked bagels at Remy's. It's a famous bagel on social media. Joy the warm and cute ambience shop hidden in the Phra Khanong.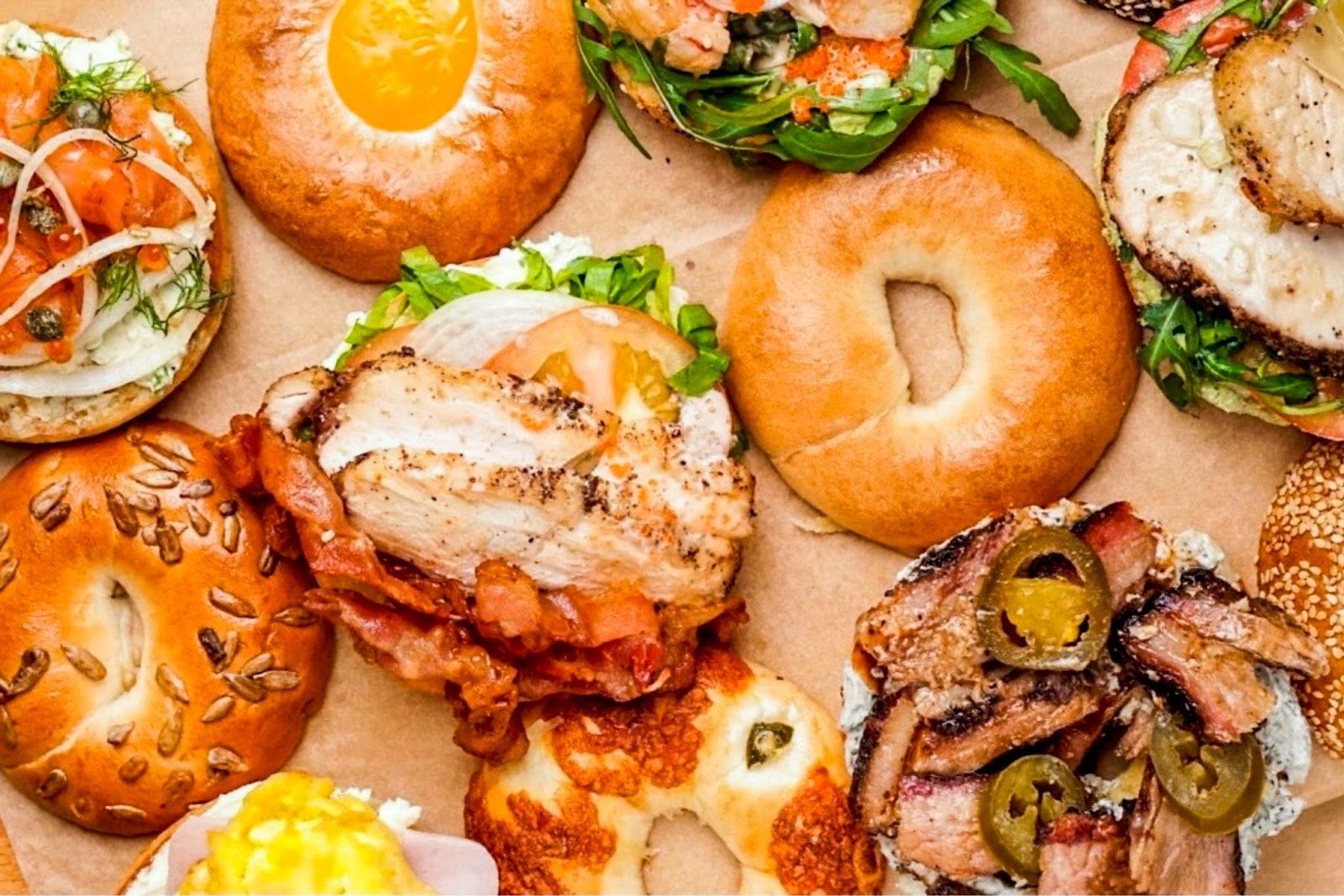 Try the restaurant's signature menu such as Remy's Garlic Herb Cream Cheese– white cream cheese garlic flavor with dense filling and add caffeine by ordering Caramel Macchiato- the aroma of coffee and the slight sweetness of caramel will make your day brighter.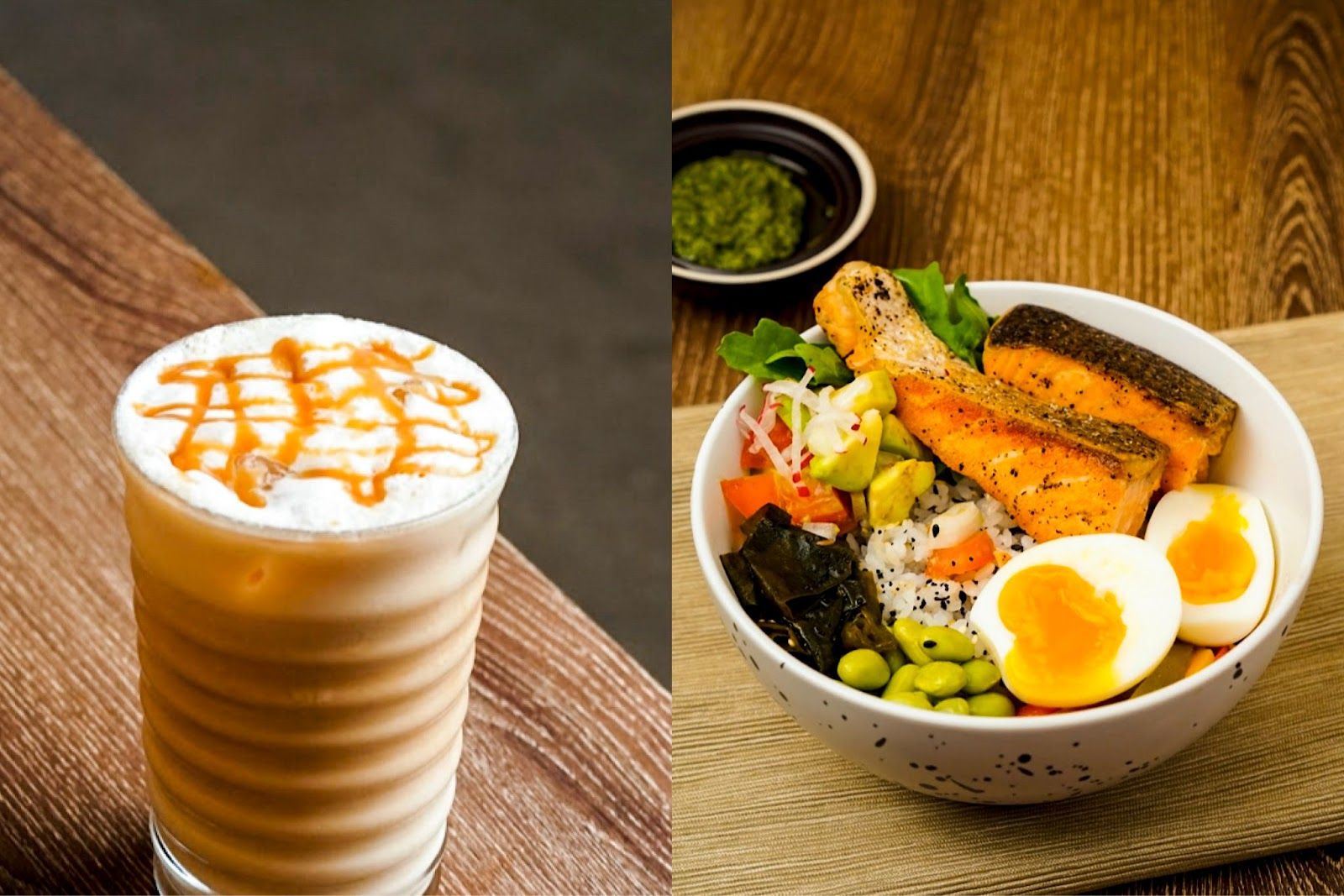 Don't just let the bagels shine on Remy's Instagram, taste it yourself now!
If you want to taste all restaurants mentioned above, introduce you a vaIf you want to taste all the restaurants mentioned above, we'd like to introduce you to a valuable card – Bangkok Foodies Pass! You can redeem free drinks and popular menus. Guarantee you will be satisfied at every shop and every station!