Why You Need to Watch Muay Thai at Rajadamnern Boxing Stadium
Why Watch Muay Thai at Rajadamnern Boxing Stadium Rooted in Thai culture, Muay Thai is a martial art and combat sport unlike any other. Here's why you should watch real fights at Rajadamnern Boxing Stadium.
02 November 2023
6 min read
A martial art and combat sport unlike any other, Muay Thai, or Thai boxing, is widely recognized as the world's most effective striking art, and rightly so. That beautiful sequence of lightning-fast kicks, powerful punches, and axe-like knees and elbows is a lethal weapon. But while it was the war that birthed Thailand's national sport, an entertainment version has evolved. At Rajadamnern Boxing Stadium, the oldest in the world, you can witness authentic Muay Thai battles, and admire elite fighters in action.
Apart from real fights, here is why you need to watch a heart-pounding Muay Thai fight at Ratchadamnoen. The legendary boxing stadium Bangkok is included in TAGTHAi's ONESIAM Pass. We also give you a little background on the history of the stadium.
---
The Impressive Vision of a World-Class Thai Boxing Venue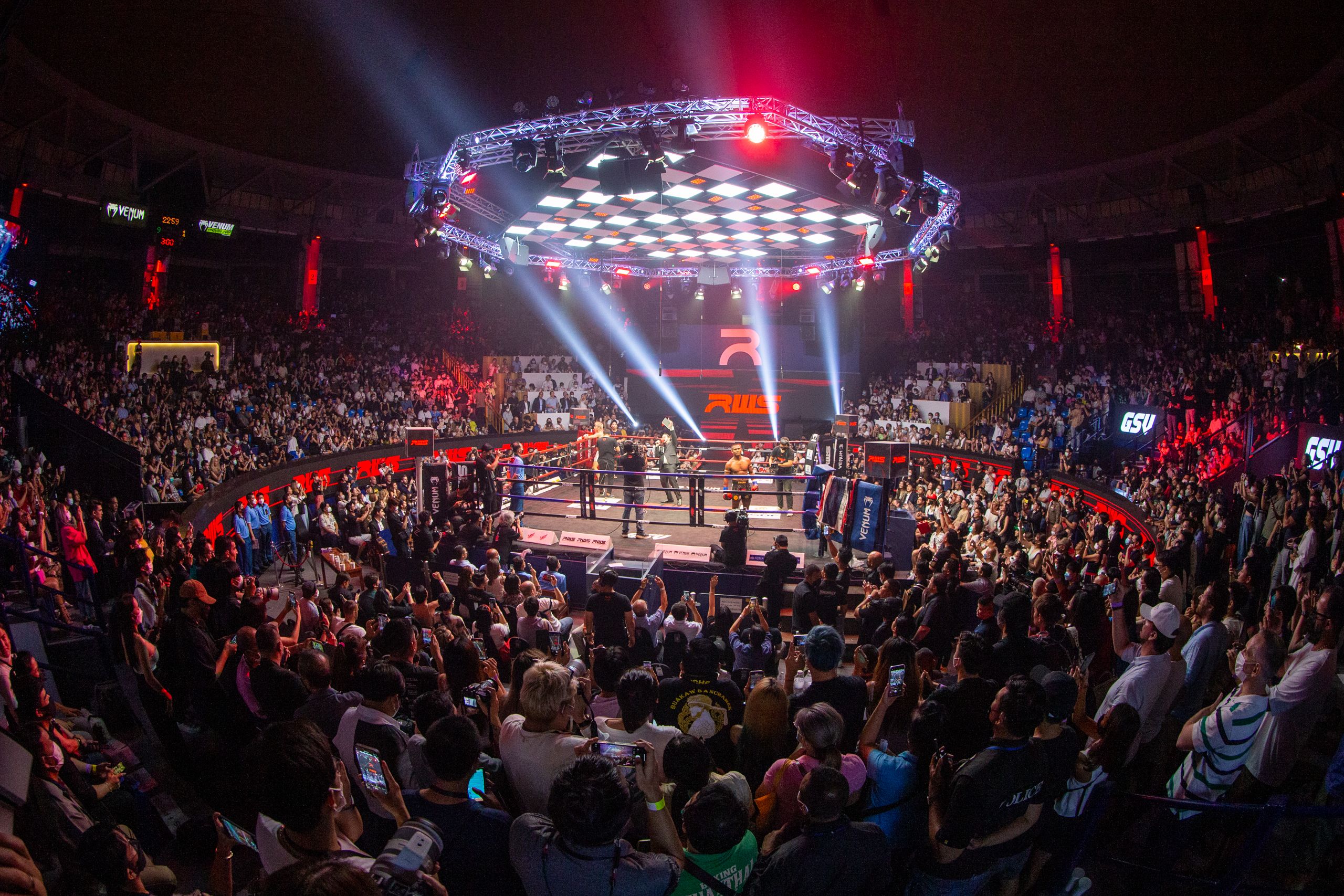 Developed over hundreds of years as a hand-to-hand form of combat to protect themselves from Burmese and Cambodian invaders, today's competitive Muay Thai sport was professionalized by the Thai government. Had it not been for its vision of a Thai boxing venue, Muay Thai as we know it today might not have come about.
Though destiny was on Muay Thai's side. The plan was to build a governing entity and a venue to turn Thai boxing into Thailand's national sport. Construction began on Rajadamnern Nok Avenue in 1941 at the corner of Panieng Road, but World War II threw off the normal process. When the war ended, construction resumed in 1945. And four months later, the stadium was ready for the first heroic battle.
Ever since the debut match on December 23, Ratchadamnoen Boxing Stadium has been a mecca for Muay Thai. Today, it's on every fighter's agenda to compete at Rajadamnern at least once in their life. Given that it's the origin place of the sport, it's no surprise that fighters regard it as the epitome of honor.
---
A Unique Cultural Experience for Locals and Foreigners Alike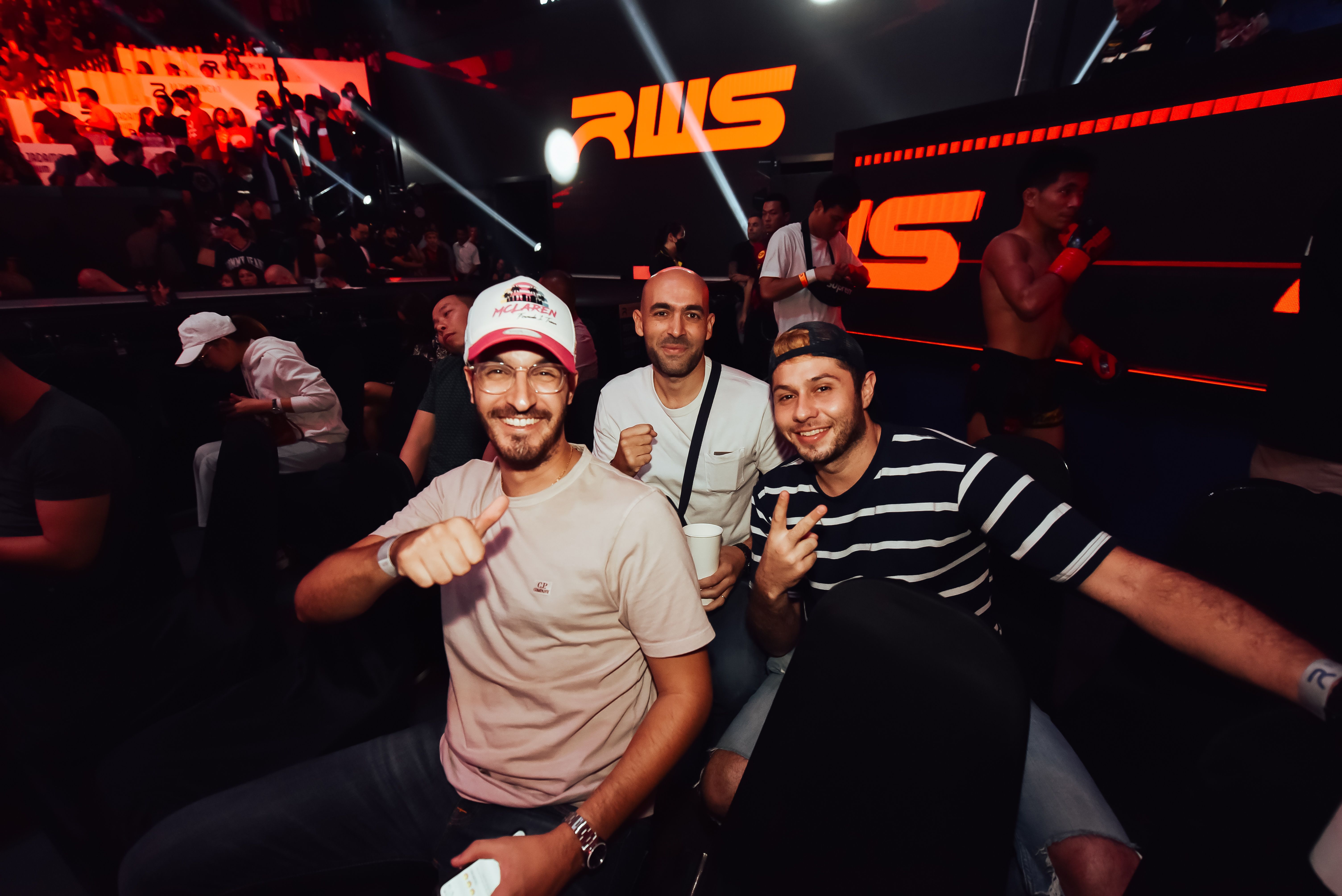 Does it surprise you that boys are obliged to learn Muay Thai and that girls must know at least some basic moves? Thai boxing is deeply ingrained in Thai culture. Not just fun and exciting, Thai boxing is considered the ultimate full-contact martial art. Muay Thai fitness fosters stamina and builds confidence and mental toughness in the bargain. Thai boxing also cultivates values rooted in Thai culture, such as being humbled and disciplined.
It teaches Thai people to control their feelings and emotions. As the late great Muay Thai Grandmaster Kru Yodtong Senanan said, "Muay Thai is good for your confidence and inner strength."
Be that as it may, only fans of the sport who know the Muay Thai rules can spot the difference between authentic Thai boxing and Muay Thai for entertainment. But at Rajadamnern Boxing Stadium, you can be sure you won't see a staged Muay Thai Fight Bangkok. Bringing the best fighters from around the globe together, Rajadamnern hosts regular championship boxing matches. Expect beardless fighters with well-groomed hair to use each of their body parts as full-blown weapons, kicking, punching, and clinching while using trips and seeps in a bid to force the opponent onto the ground. Hands are as sharp as swords; shins serve as shields and knees and elbows are hammers.
Different from traditional kickboxing, Muay Thai is also referred to as The Art of Eight Limbs, including shins, fists, elbows, and knees. One of the typical grappling techniques is striking the opponent in the head or stomach with the knees.
---
The Colosseum of Thai Boxing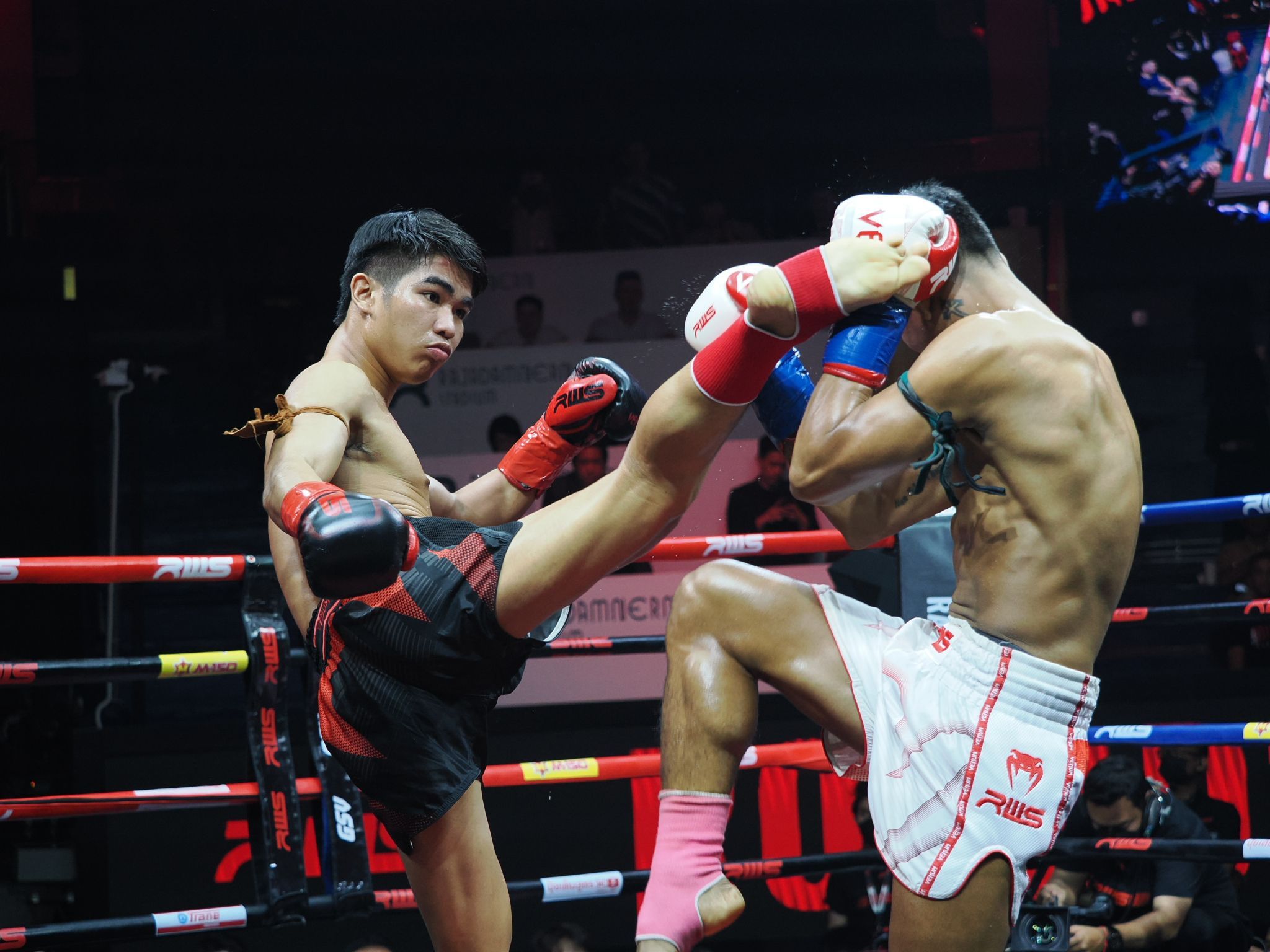 Rajadamnern was modernized with technological innovations last year. It's now a top sports venue offering high-quality fights. Yet, for all the world-class sound systems and elaborate ceremonies, the stadium has managed to retain its original charm with traditional music within the walls of the grand façade.
It's not just ordinary folks who have come for 78 years of living Thai boxing history. Luminaries like Emmanuel Macron and Tyson Fury have also watched fighters with nerves of steel step into the ring of Rajadamnern Boxing Stadium. Integral to Thai culture and tested in real-life situations for hundreds of years, authentic Muay Thai fights will have your adrenaline gushing.
---
Watching Real Muay Thai Fights Doesn't Have to Be Expensive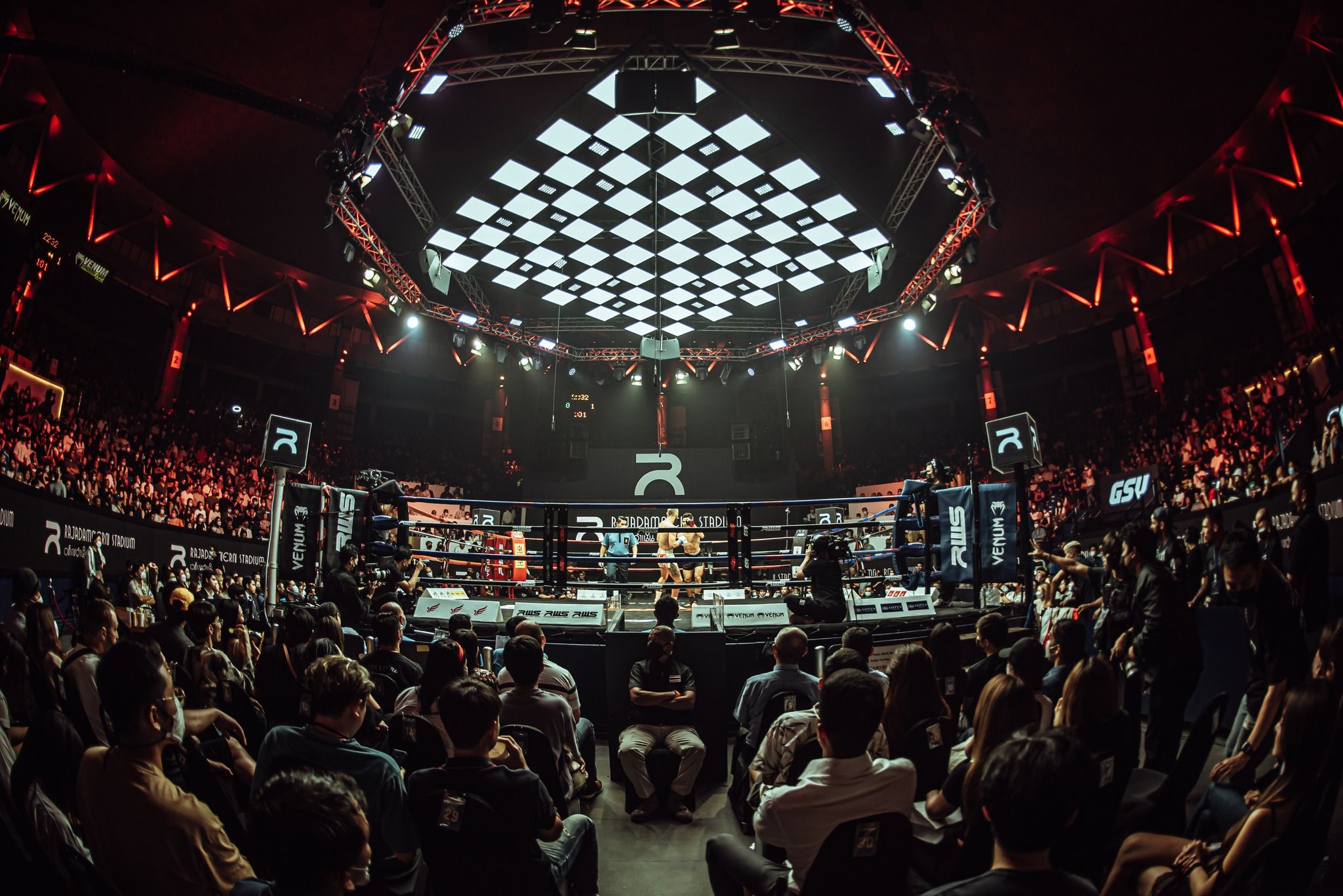 You won't have to break the bank to experience the powerful martial arts and combat sport that Muay Thai is. TAGTHAi's new ONESIAM Pass includes a visit to the ancient Rajadamnern Boxing Stadium. Without that City Pass, watching real fights here would set you back 50 US dollars. While the ONESIAM Pass costs $81.54, it gives you access to countless other attractions in the shopping district of Siam Bangkok in the heart of the capital. A pass for foodies, families, beauty experts, and shopping enthusiasts alike, it can save you hundreds of dollars.
---
Here are a few examples of what you can do with TAGTHAi's ONESIAM Pass:

Exclusive Services
Do you fancy a shopping spree but don't know where to store your luggage? Don't worry. The ONESIAM Pass includes luggage storage as part of the VIP Tourist Service.
Just as convenient as luggage storage is the daily taxi assistance from 10 a.m. to 9 p.m. You won't have to haggle with taxi drivers who
refuse to turn on the meter. But remember that you must make a reservation two hours in advance.
Do you find the huge shopping malls of Siam Paragon, Siam Center, or Siam Discovery overwhelming? Then the solution is booking a VIP Personal Assistant 24 hours in advance, included in the ONESIAM Pass.
---
The TAGTHAi pass also offers benefits at various restaurants, beauty clinics, and lifestyle stores. Without TAGTHAi, all these attractions would cost you up to 70% more. The ONESIAM Pass gives you access to Bangkok's top attractions for a flat rate of $86.41. Now pack your bags and look forward to a piece of Thailand's national pride at Rajadamnern Boxing Stadium and other hotspots in the Siam area.