How to Spend 3 Days Chiang Mai Itinerary with TAGTHAi's City Pass
TAGTHAi gives you access to Chiang Mai attractions for an affordable flat fee. Enjoy three days Chiang Mai Itinerary and benefit from all the City Pass offers.
24 November 2022
7 min read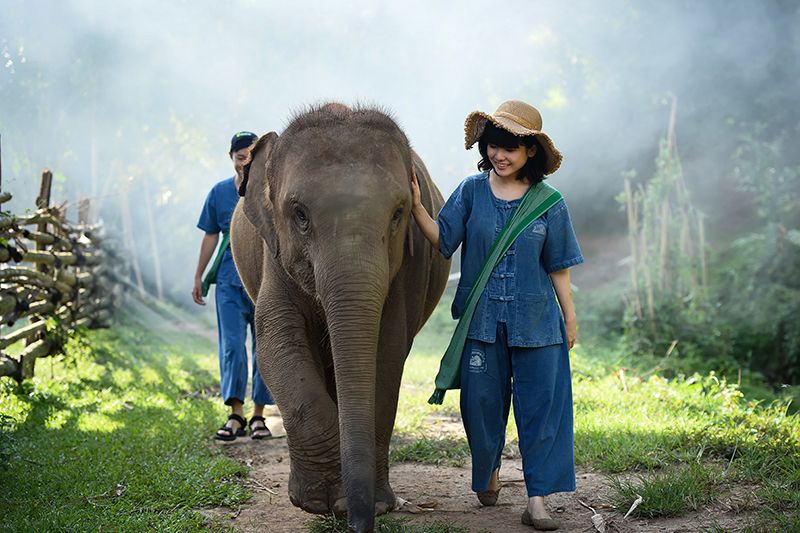 Chiang Mai offers an impressive selection of outdoor activities, from visiting historical monuments and Buddhist temples to hiking routes and conquering the mountain of Doi Suthep. What if you only have three days to spend in the largest city in northern Thailand? Get a TAGTHAi City Pass in a few clicks, and numerous benefits are yours. Here's how to spend three days in Chiang Mai.
---
Day 1


Learn to Make Your Perfume at ZOHNG Paint in the Garden
Make your own perfume at ZOHNG, tucked away in Chiang Mai Old City, close to the Arts & Cultural Center.
By joining this workshop, you can create a smell that precisely reflects your personality. Aside from finding your personal brand by smelling various fragrances, you'll make new friends in an instant during this fun experience.
Eat Lunch at L'éléphant
Are you into Haut French cuisine? Reserve a table at L'éléphant via the TAGTHAi app. L'éléphant is one of the best restaurants in Chiang Mai. Aside from fantastic food, it's conveniently situated close to the walled, moated Old City.
Once you pass through L'éléphant's entrance gate resembling an emperor's crown, you enter another world. From vintage images like the youngster pedaling a tricycle to wavy, gold-framed mirrors evoking the 19th-century Biedermeier style, art is everywhere.
The creative design brain behind all this isn't French but Thai. That doesn't diminish the quality of the French cuisine you can get at L'éléphant. If you pair chilled white wine with oysters, a French obsession for years, you're in for a treat. Or devour seafood spaghetti with squid ink and wild mushrooms in a truffle cream sauce. Not to mention the amazing truffle ice cream – enjoy!
Have Fun Making Candles at 2Wicks Candle
A must on your Chiang Mai itinerary, especially with kids, is making candles at 2Wicks Candle. As the name suggests, 2Wicks Candle is a store with candles at its core. They bring a sense of peace that matches the holy mountain of Doi Suthep, which towers behind 2Wicks Candle.
Making your own candles during this two-hour workshop, you'll learn new skills you can use at home, whether for rituals, celebrations, or as a calming tool after a stressful day at work. You'll come away knowing how to create candlewicks from cotton or soy and will master the art of coloring, perfuming, and decorating candles – one of the best things to do in Chiang Mai.
---
"Surf" at Art in Paradise, and More
Art in Paradise is an interactive art museum some six kilometers east of the main square in Chiang Mai Old City. This vision illusion art museum is organized into genres, including Aqua, Egyptian, Lanna, Surrealism, and more. It features pieces by professional, award-winning South Korean artists.
Adrenaline is guaranteed at Art in Paradise. Picture crossing a virtual suspension bridge next to a waterfall while crawling on all fours; it'll almost certainly shake with noticeable amplitude. Not to mention the splintered wooden slats you'll have to navigate.
Spend Time at "A Day in Chiang Mai Coffee Brew"
"A Day in Chiang Mai Coffee Brew," situated two and a half kilometers south of Tha Phae City Gate, is one of the Chiang Mai cafes that stands out. Chatting with fellow travelers and the sociable owner, who's happy to talk to his guests, you'll catch the aromas of freshly brewed coffee.
Aside from tasty coffee, you can get irresistible desserts and sets like the Korean-inspired "Juicy Cheese and Autumn Day," which contains orange and lemon juice with soda. A Day in Chiang Mai Coffee Brew is a must-visit for anyone looking to experience unique Thai coffee culture.
Choose a Hand-Painted Lanna Umbrella
Bo Sang Village, also called the Umbrella Village, is a true color haven. The alleys of Bo Sang are lined with paper umbrellas, which depict scenes of the outdoors and rural backwaters. The many umbrellas also feature floral patterns that look lovely in homes.
Visiting the Umbrella Village, you can watch craftspeople cutting a tree's bark to create the paper for the umbrella coverings. They cut frames from bamboo. Joining a workshop, you can observe the entire process from beginning to end and watch the villagers expertly paint the umbrellas by hand.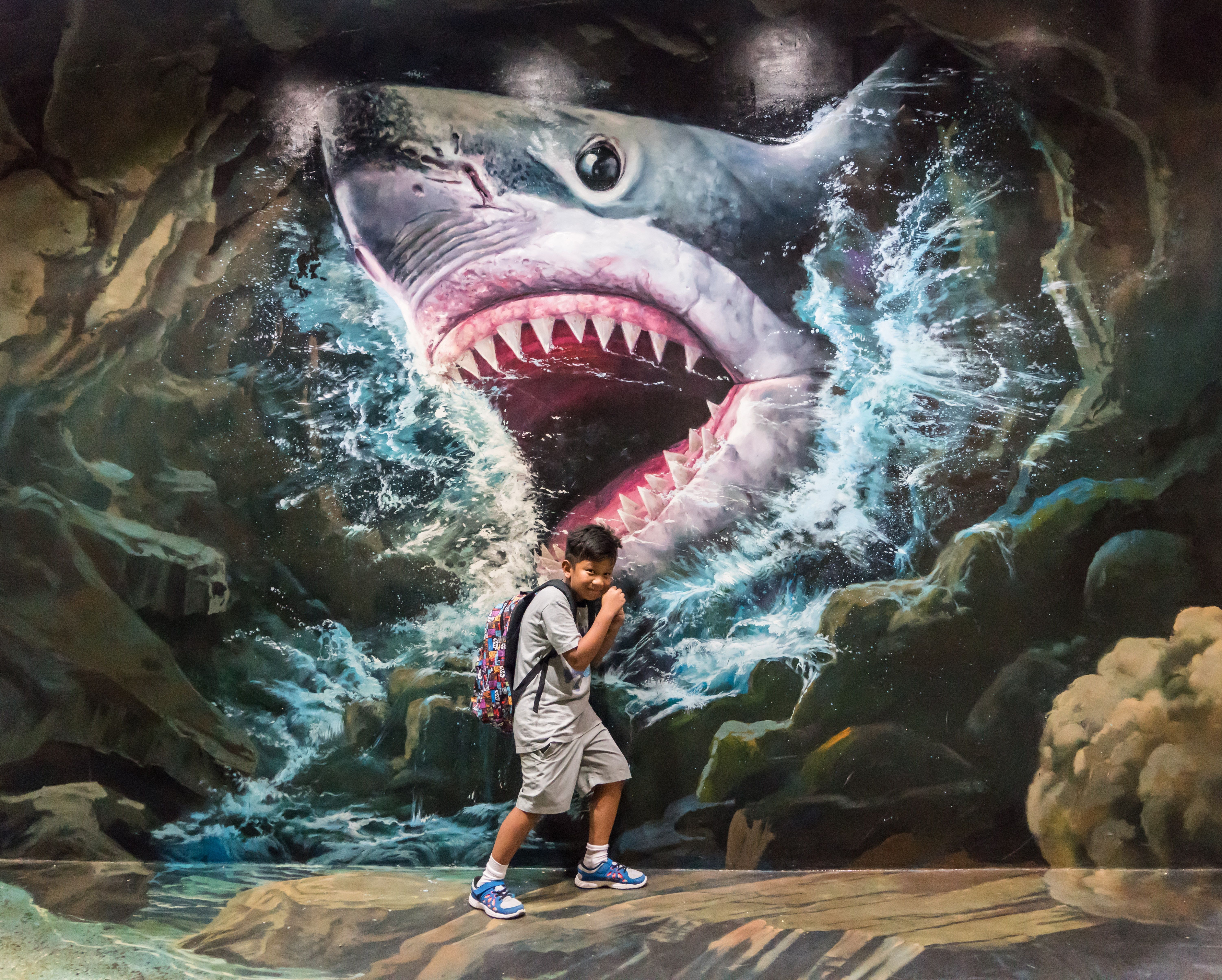 ---
Day 3
Take a Mud Bath at the Elephant Retirement Park
The Elephant Retirement Park guys will collect you from your hotel at around 7.30am. Stretch out, produce your exclusive TAGTHAi QR code, and board the minivan. Baan Eieag village, where elephants wander freely and graze in lush woodland, is just a one-hour's drive from the city center.
And then, you can dive into this Chiang Mai Itinerary – literally. Enjoying a mud bath with the gentle giants, you're going to get wet and dirty. It's fun for you and the elephants; you'll hear them purr like cats. Even though you can spend time with the elephants, there's a stringent no abuse, no chains, and no riding regulation.
Eat Lunch at Aba Kitchen, a Halal Restaurant
For halal foodies spending three days in Chiang Mai, lunch at Aba Kitchen near the walled, moated Old City is a must. Its appeal isn't just in the tasty food but also in the design and the atmosphere.
Enter Aba Kitchen, and you'll feel like stepping into someone's living room. Antique TVs, red, pink, and purple roses, and ceramic tile flooring make the place feel homey. Silver trophies sparkle on the rack, and the ceiling chandelier adds a good dose of elegance.
The 2018-opened, family-run Aba Kitchen partners with TAGTHAi to serve fusion Thai and Burmese cuisine. Try the kitchen-style Biryani, every bit as authentic as you'd expect from a halal restaurant. The mixed rice meal with Indian spices comes with slow-cooked lamb shank curry and tastes exceptional.
Cruise the Mae Ping River
Head to the jetty close to Wat Chaimongkol, a waterfront temple built in the Burmese-Mon style. A cruise on the Mae Ping River aboard the wooden, roofed boat is an enchanting experience away from the traffic.
The Ping River presents the more tranquil, rural side. As you leave the city and head up north, the city's bridges fade out of sight. Their places take lush, tree-lined riverbanks and happy children running around and waving at you as you pass by. While moving upstream, you'll stop at the home of a Thai farmer, where you can learn more about this country's important agricultural industry.
Learn the fundamentals of fishing and the native fruits, vegetables, and grains that grow well in this chemical-free environment. Alternately, relax and take in the laid-back ambiance while soaking up some sun along the riverside.
You get all this for an affordable flat fee during your three days Chiang Mai Itinerary and more. TAGTHAi gives you access to the best sights and dining options in Chiang Mai, Bangkok, and Phuket. Follow us for more trip ideas about Chiang Mai Itinerary.