Dining with a View
Raising up the delicious meal with a good view is perfect
03 May 2022
6 min read
Beautiful views never hurt anyone, especially with special meals.
There are recommended good view restaurants with great styles, good flavors, and of course with the Chao Phraya River panoramic view, the capital city view, the MRTA view, a beautiful garden view, and a great landmark view like the Prang of Wat Arun. Pick one that suits your special meal.
Let's start with the magnificent view of high-rise buildings in the CBD area.
---
Saffron Sky Garden
A new meeting point for a group of friends to sit back and enjoy the city view with a gentle breeze on a fine day.
Saffron is considered a precious and expensive spice. It is said that more than 75,000 saffron flowers are needed to extract 1 pound of spice making saffron to be a specialty unrivaled. Therefore, Saffron became the name of the restaurant on the 52nd floor of Banyan Tree Hotel, and Saffron Sky Garden is the lounge & bar on the highest sky garden in Bangkok.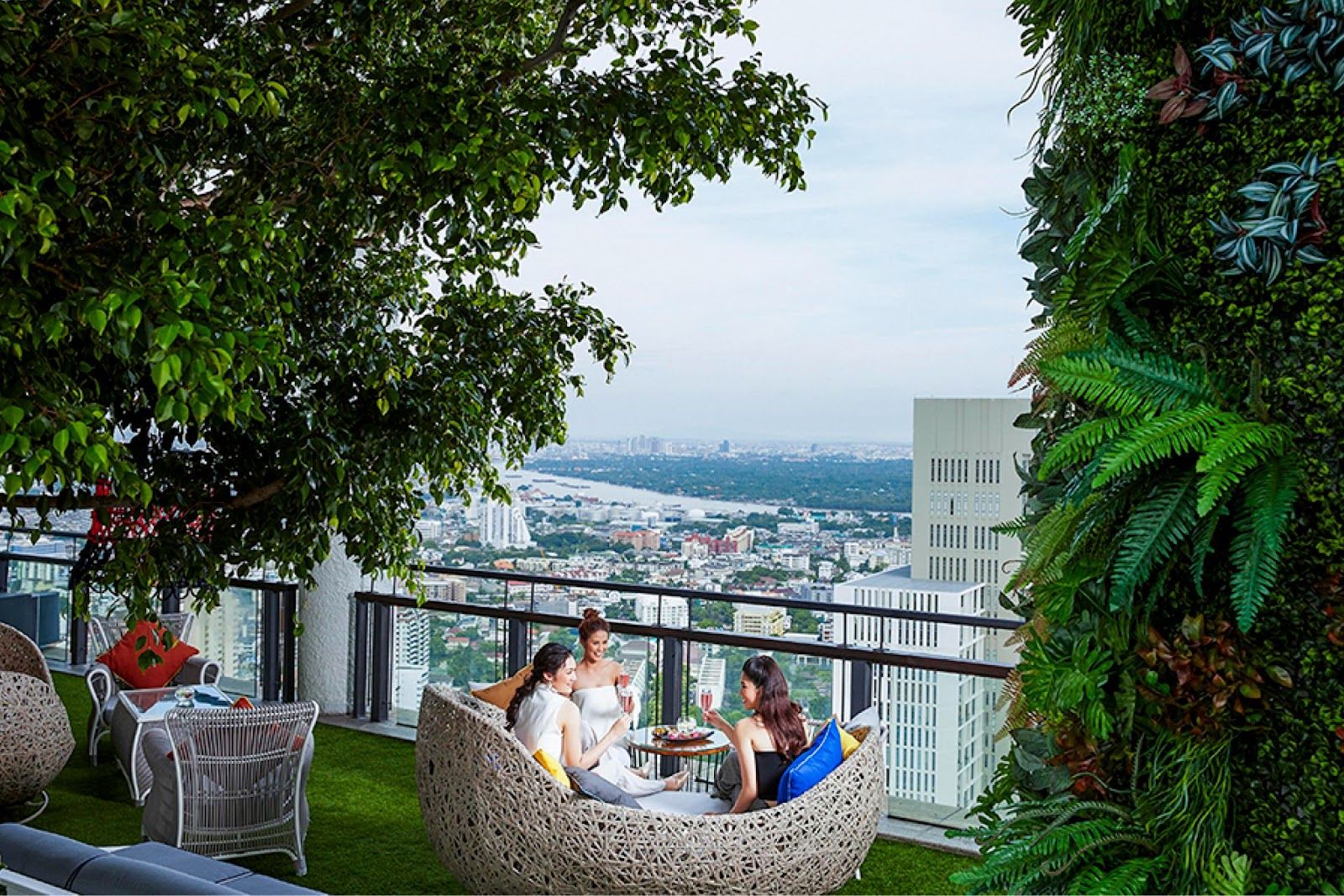 It's a new meeting point with a beautiful view, delicious food, and good drinks to invite the gang to chat and enjoy the view. Let's sip cocktails and savor the chef's dishes that inspiration by street food to lift it up to the high-end restaurant with fine ingredients, such as Crispy Fried Squid, Grilled Chicken with Coconut Milk and Aromatic Spices, Grilled Pork Salad, Spicy Tuna Salad, Spicy Chicken Salad, Spring Rolls, Kua Kling Kai, Spicy Salmon Salad, and Salt-Roasted Pork that the chef catches up and seasons to a delicious new way.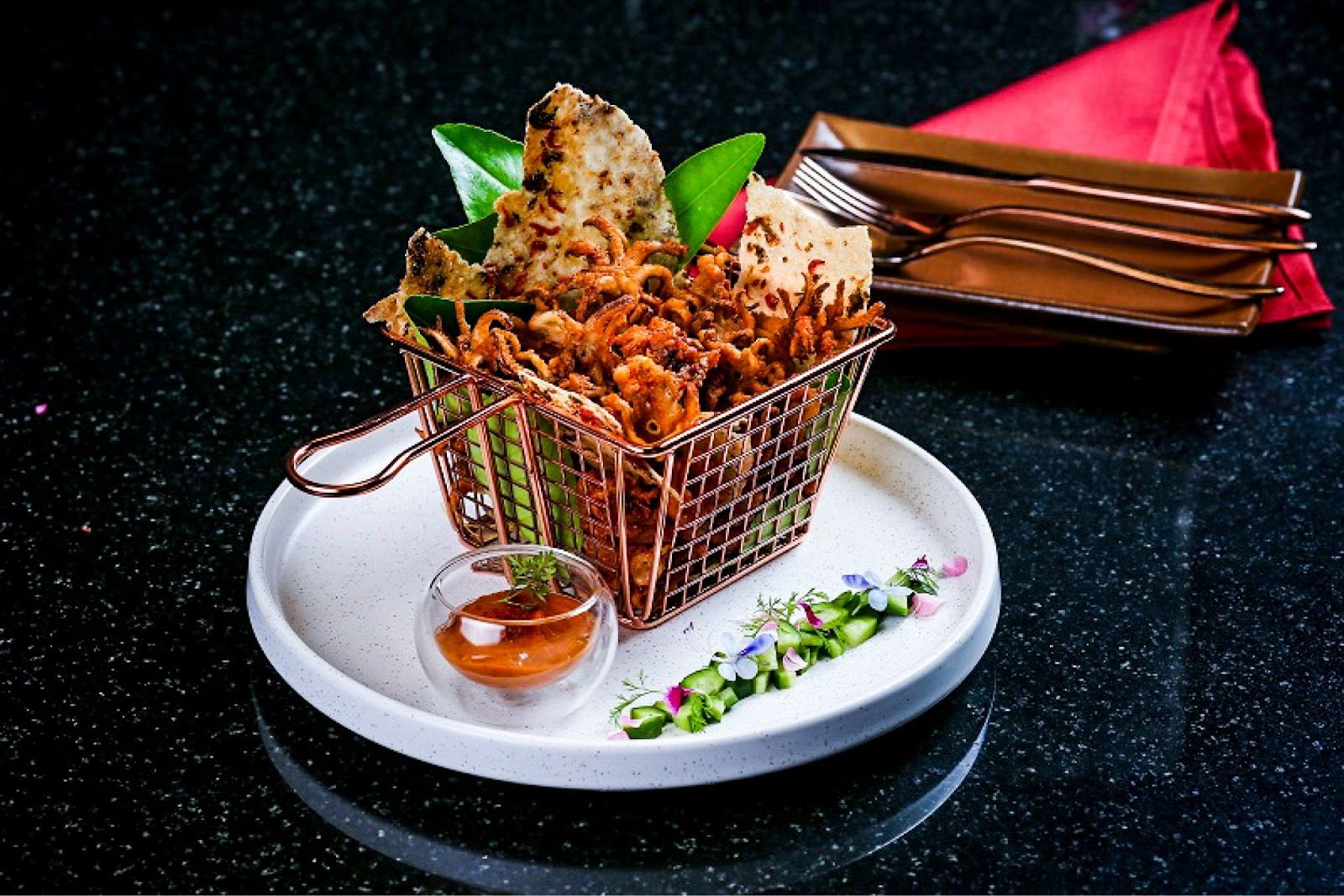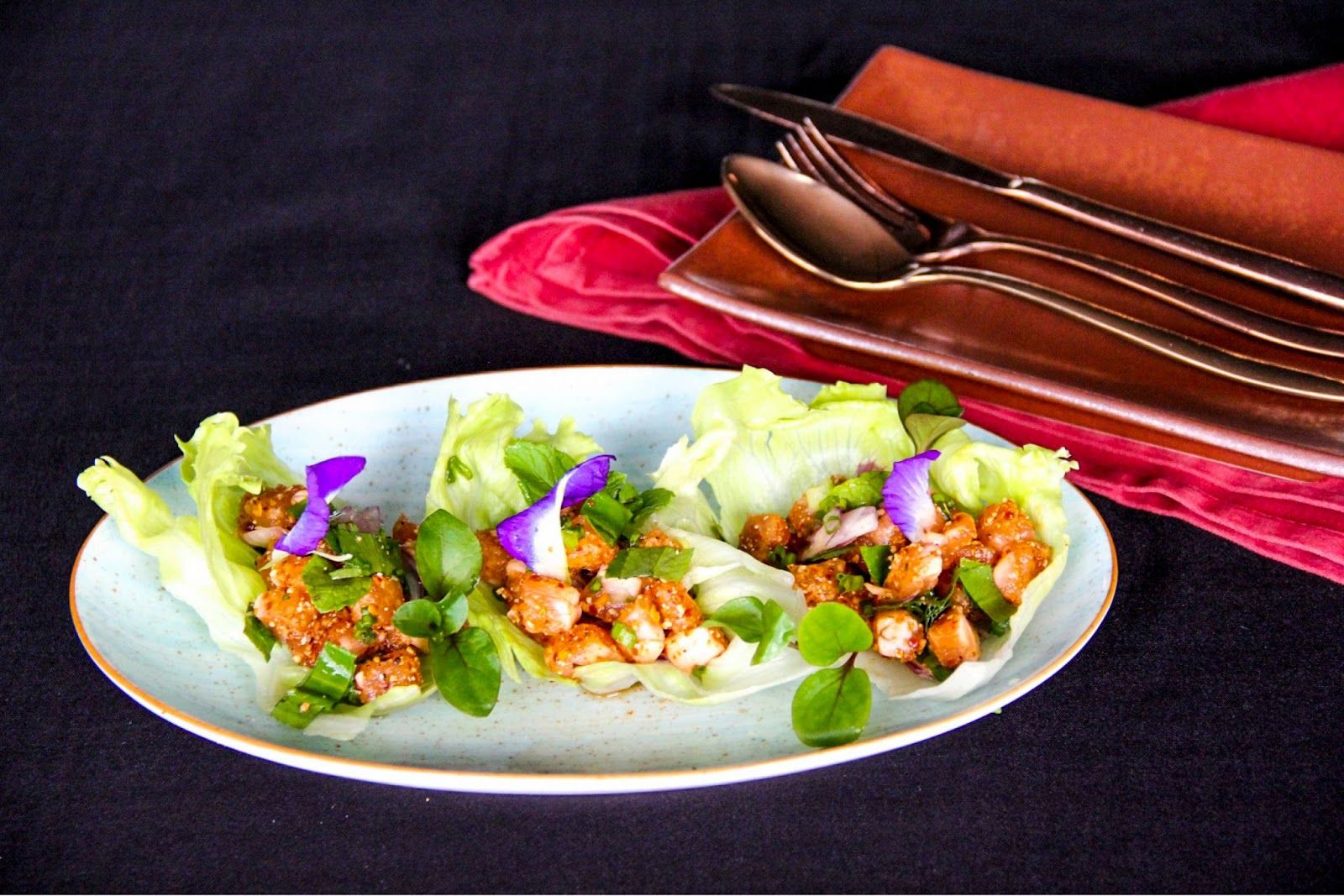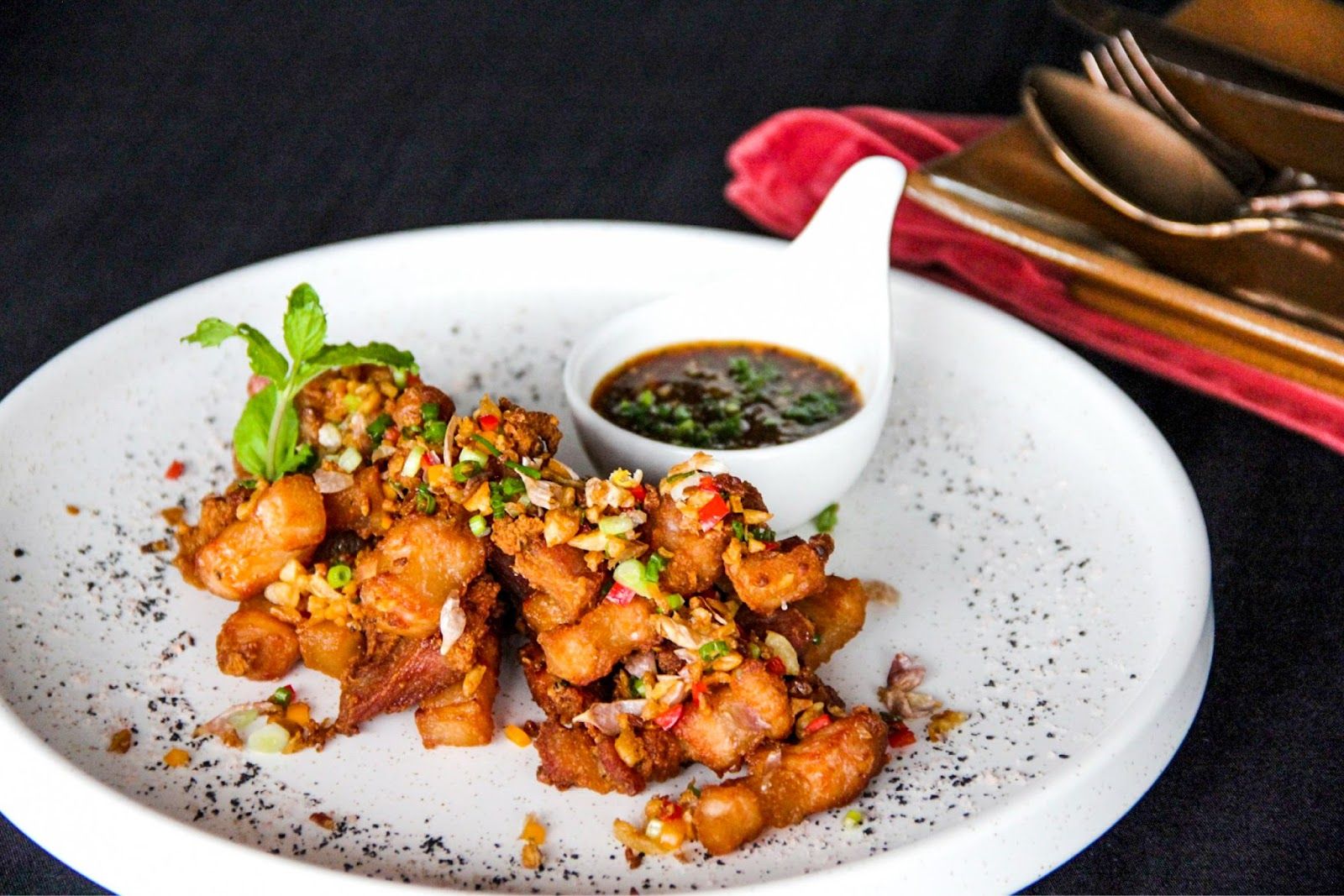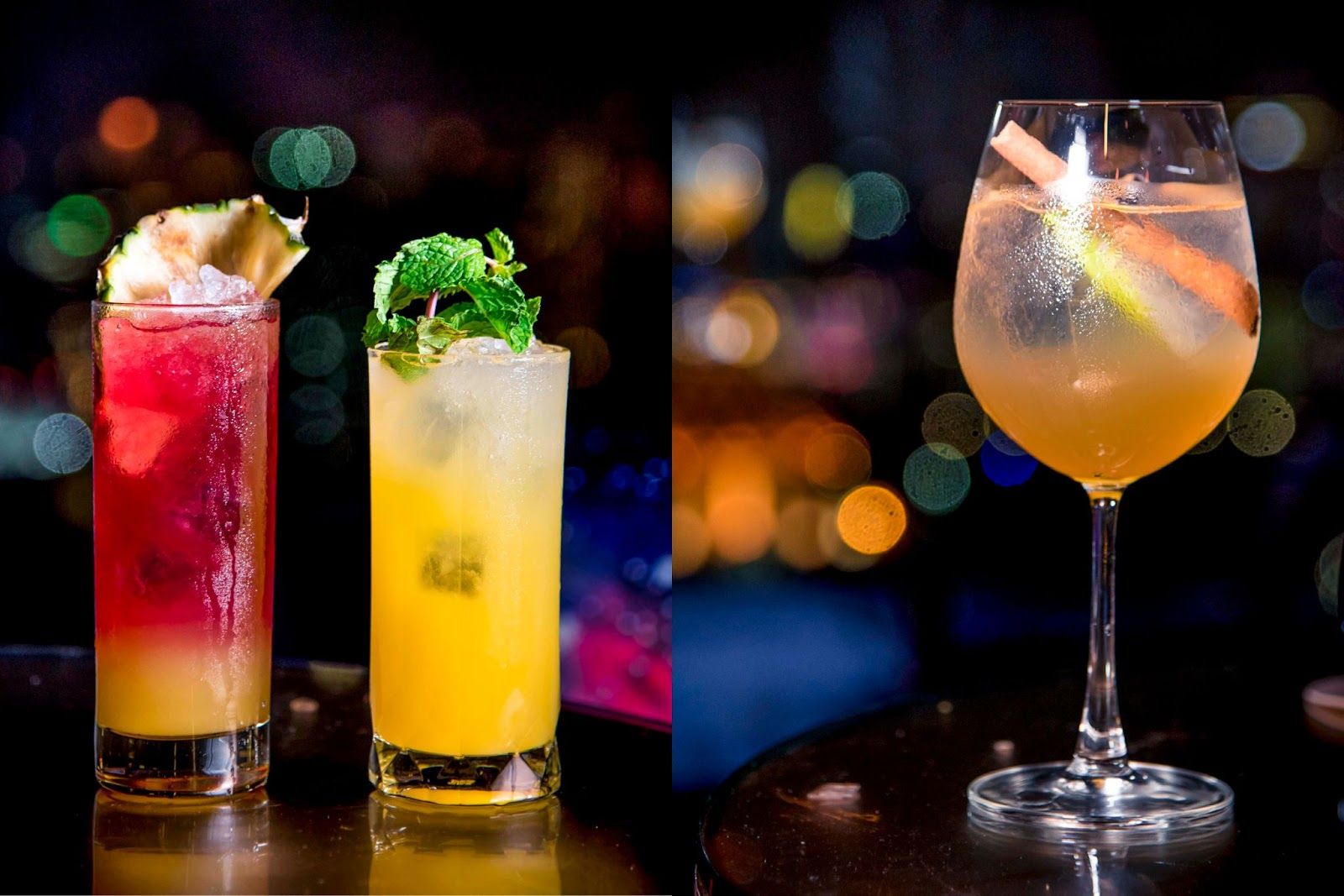 Sipping cocktails and watching the Chao Phraya River view along with the Bangkok skyscrapers can relax you all exhausting daily tasks.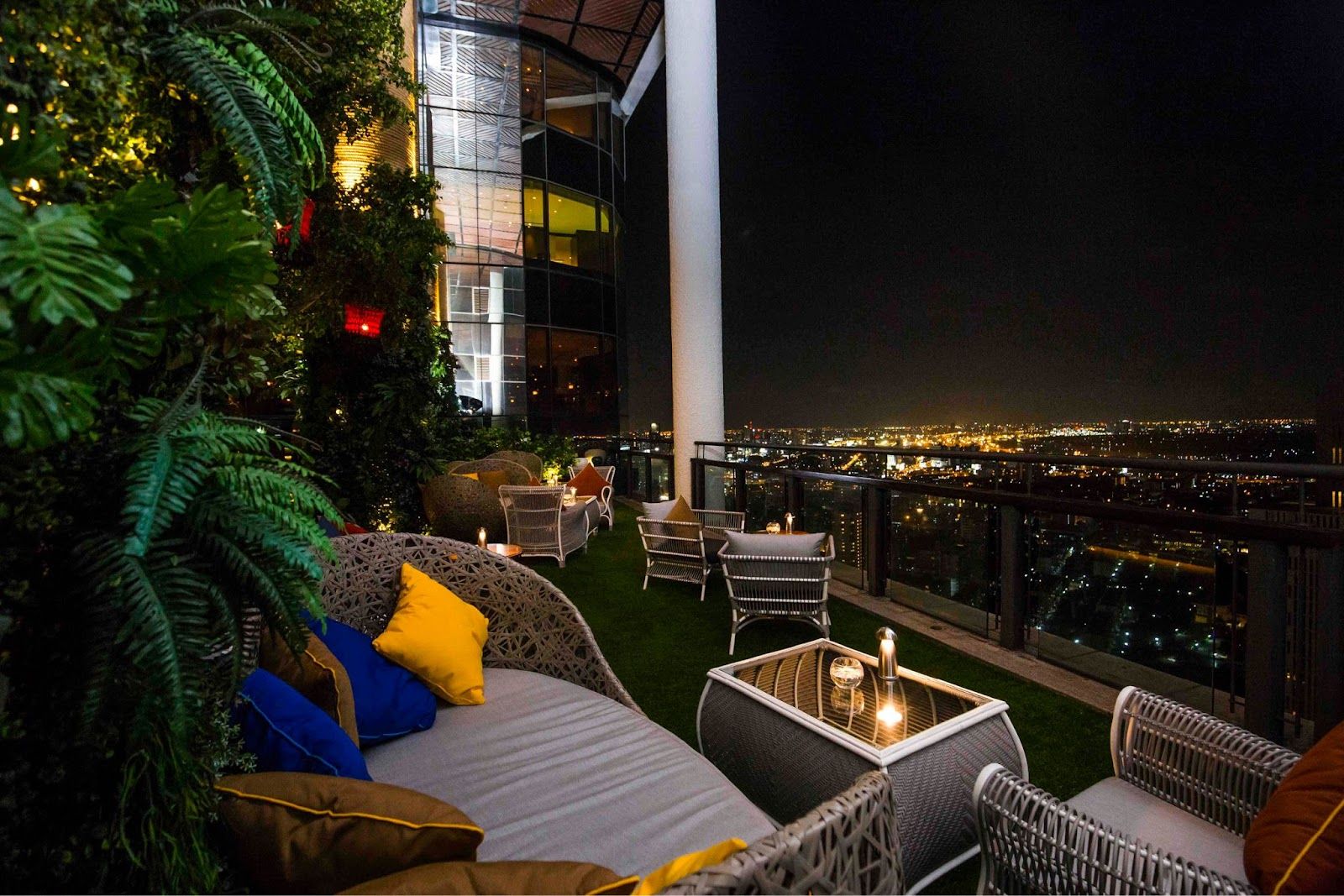 Or enjoy the beautiful view through the glass wall, especially on a rainy day, it has such a very romantic vibe.
---
Audrey Café
Comfort Fusion food in a beautiful-homey vibe
Audrey Café des Fleurs opens a floral house in French Provincial style with a warm-vintage feeling to chill out. It serves a variety of delicious Thai and international food and a sweet menu.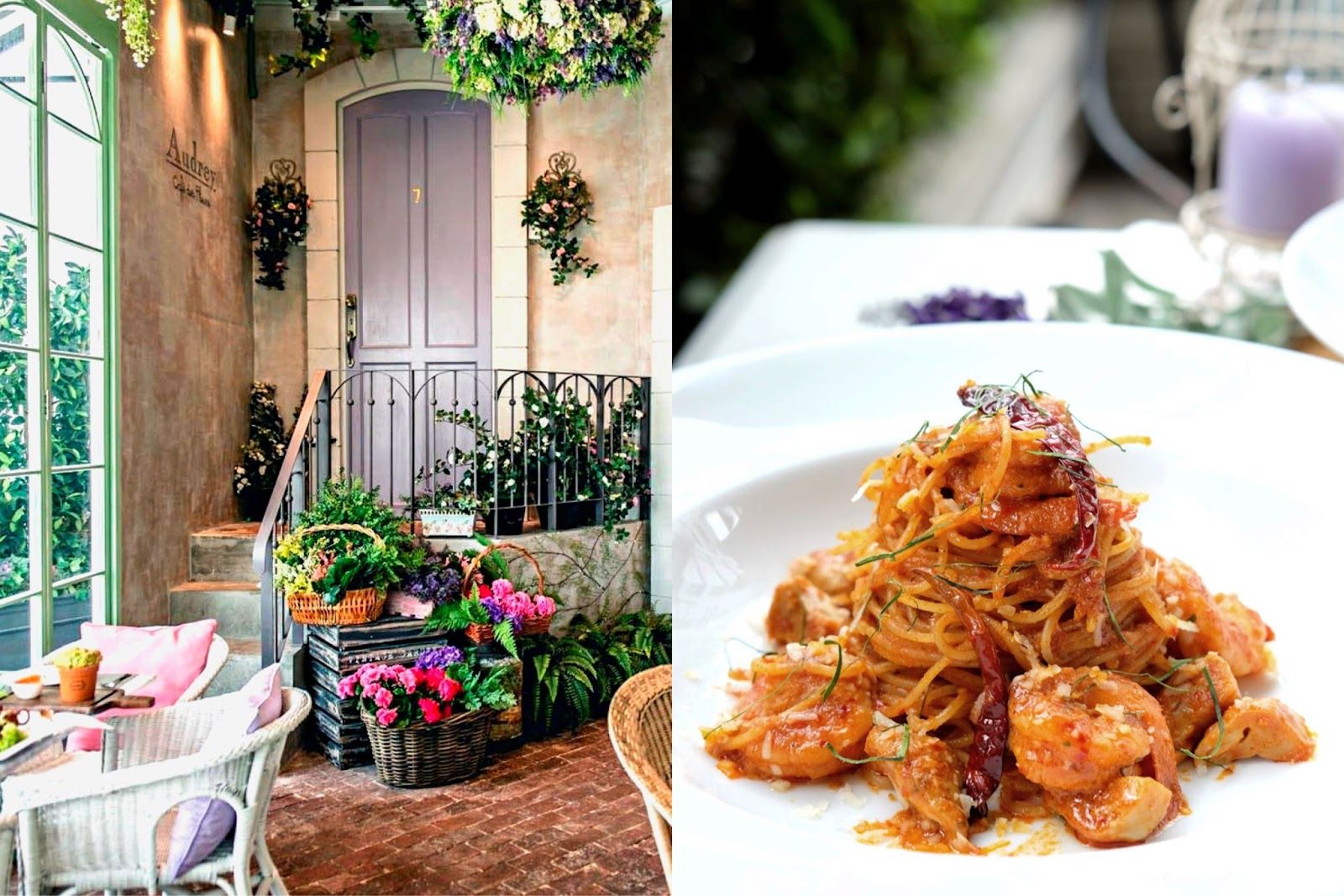 Especially the pasta menu, here has a lot of options. Try Tom Yum Kung Spaghetti– spicy Thai-taste pasta with bite-sized prawns. It's really unique and mellow, Audrey Pate Truffle– creamy, smooth, and delicious with truffle oil.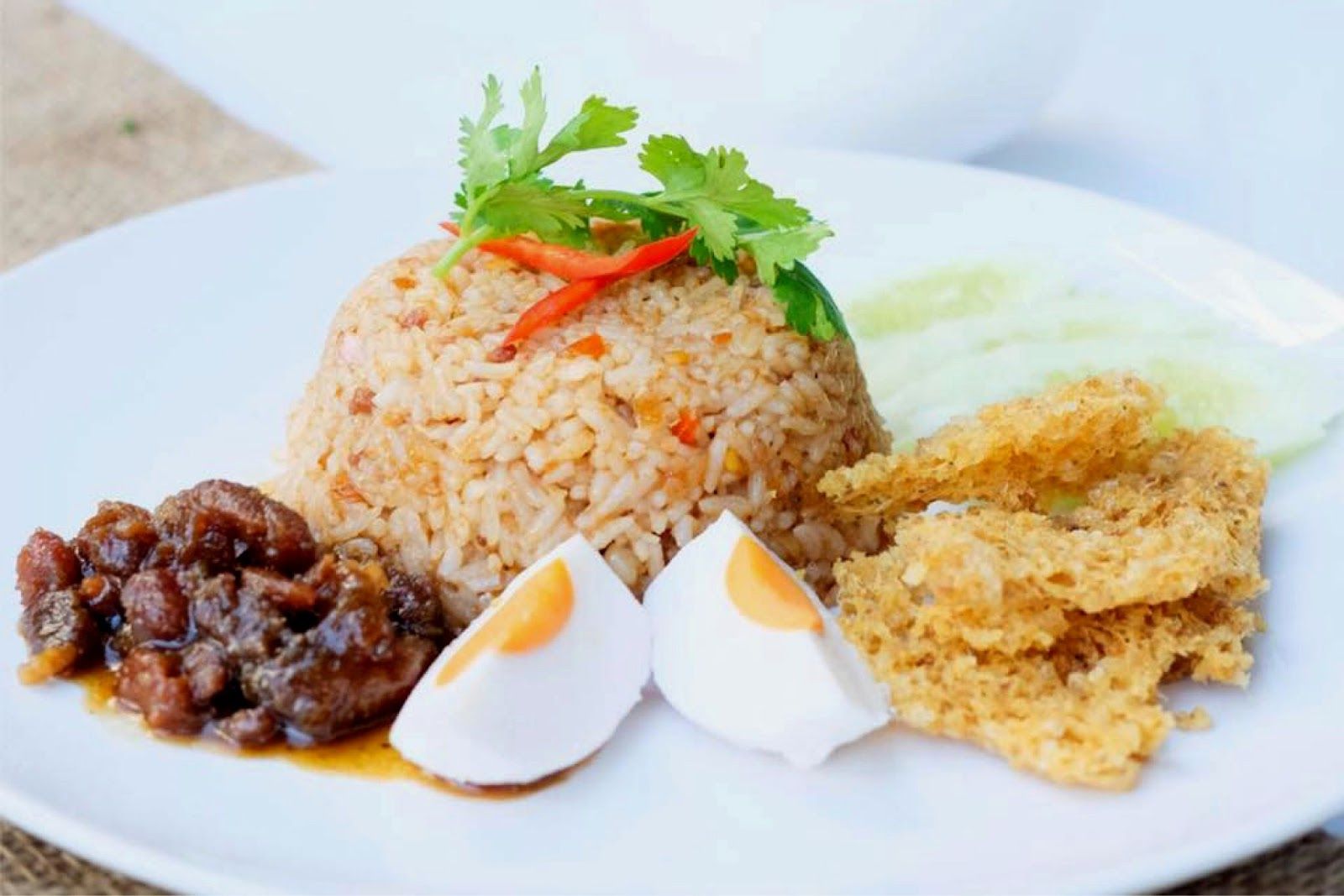 If you like German Pork Knuckle, recommend trying the Garlic Fried Rice – Fried Pork Knuckle with Crispy Basil that uses the same pork knuckle to stir fry. Nam Prik Long Rua Fried Rice and Crab Meat Souffle– served with intense lobster brandy sauce are also recommended.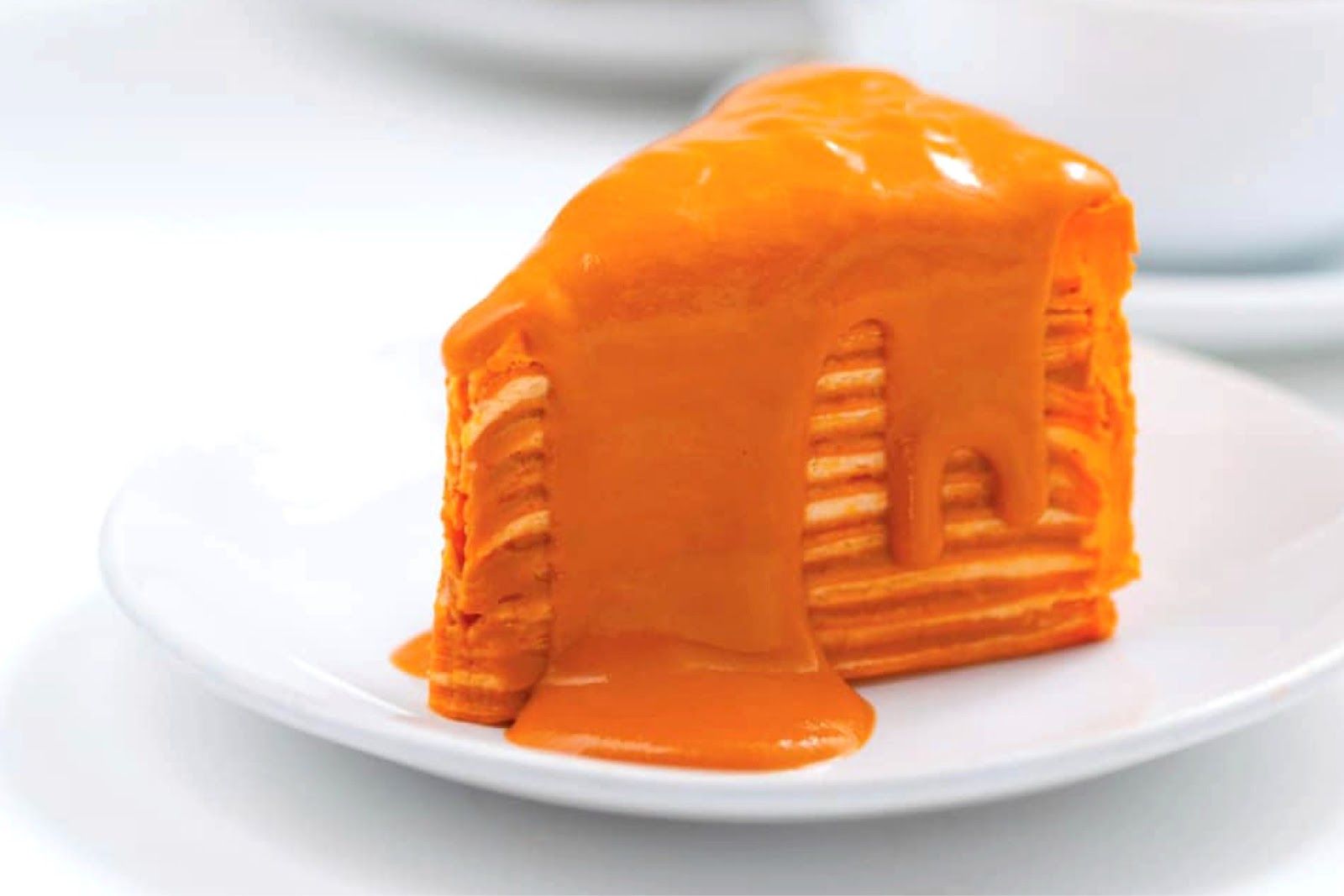 Then, complete your meal with a sweet menu. Thai Tea Crepe Cake– smooth soft crepe cake topped with rich Thai tea sauce and Milo Volcano Crepe Cake– fragrant and tasty. Don't forget to order Yuzu Italian Soda, you will definitely be impressed with all recommended menus.
Let's sit, eat, and drink to enjoy the train view in the middle of the city.
---
VELA Rooftop
Enjoy food and good ambience on the rooftop bar with a view of the MRT.
Invite your friends to chit-chat and update their lives at VELA Rooftop, just take the elevator up to the 5th floor to explore the relaxed feeling with cocktails and Thai-fusion dishes that are guaranteed deliciousness by Chef Bus (1 of the top 4 of Top Chef Thailand Season 1). It's a compact loft-style restaurant that is simple but warm with live music to sing along in a cool air-conditioned room or sit outside to count the trains.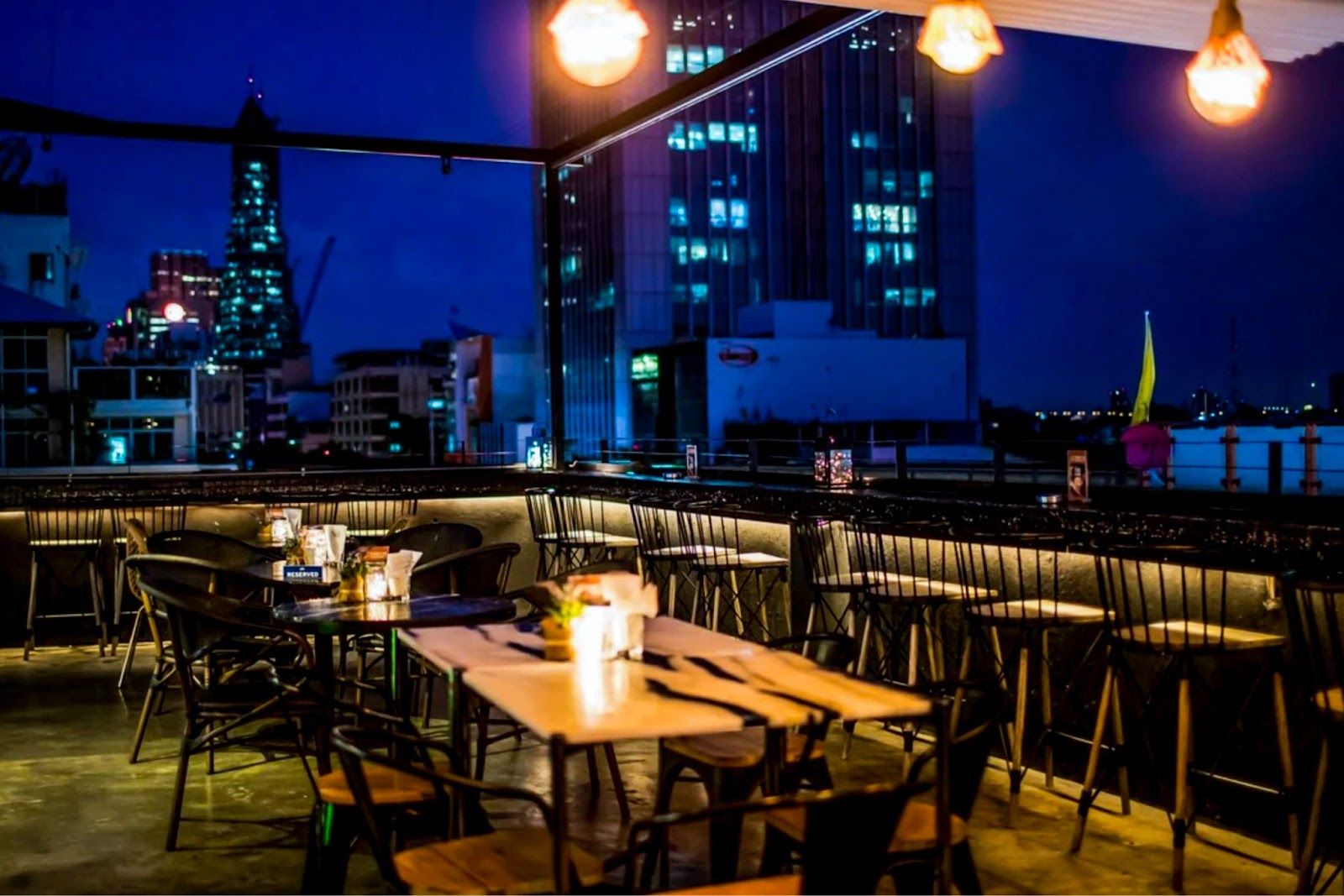 Order a smooth, sweet and beautiful signature cocktail like Vela to sip along with the beautiful view or add a little more sourness with the Amaretto Sour with light sweet foam.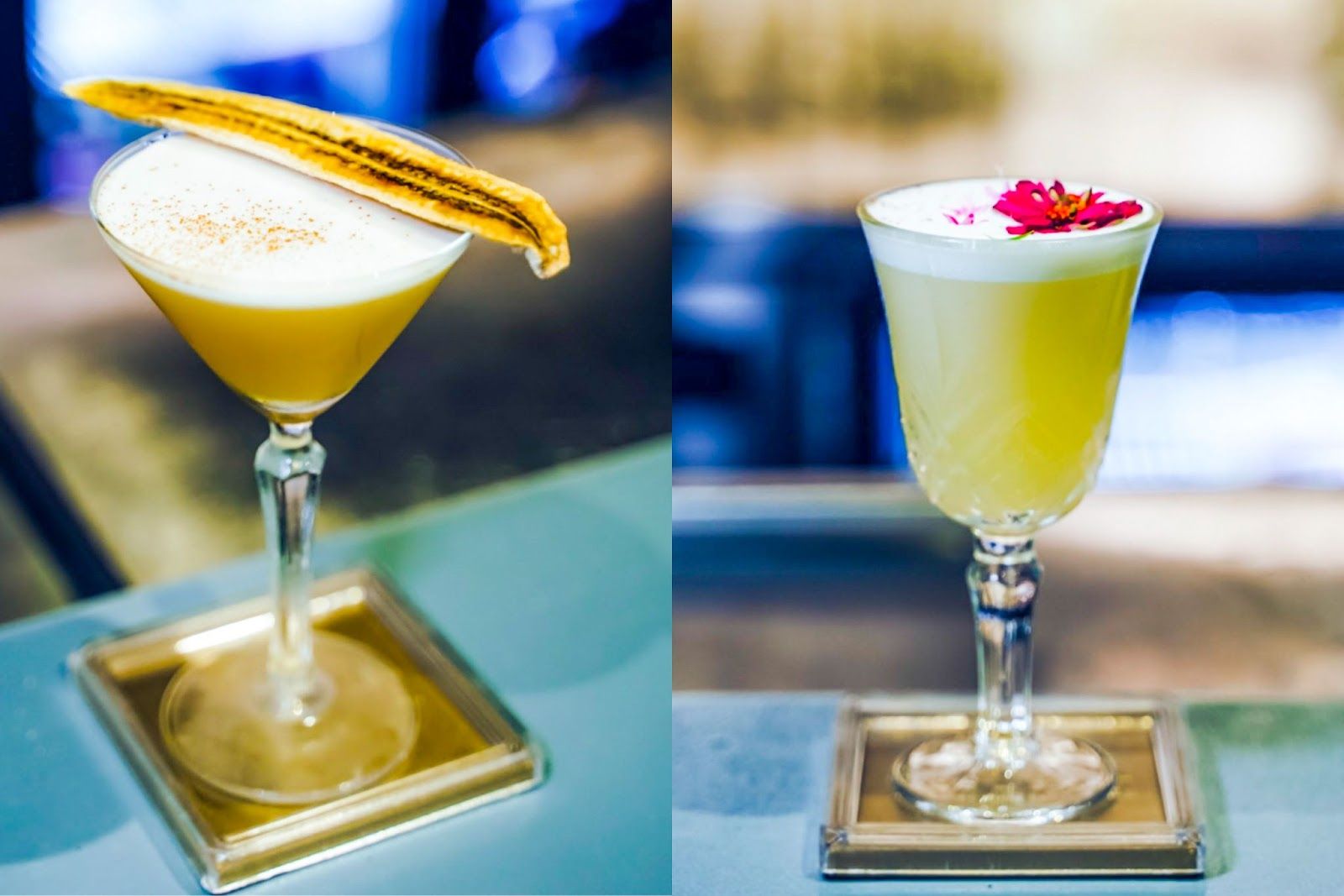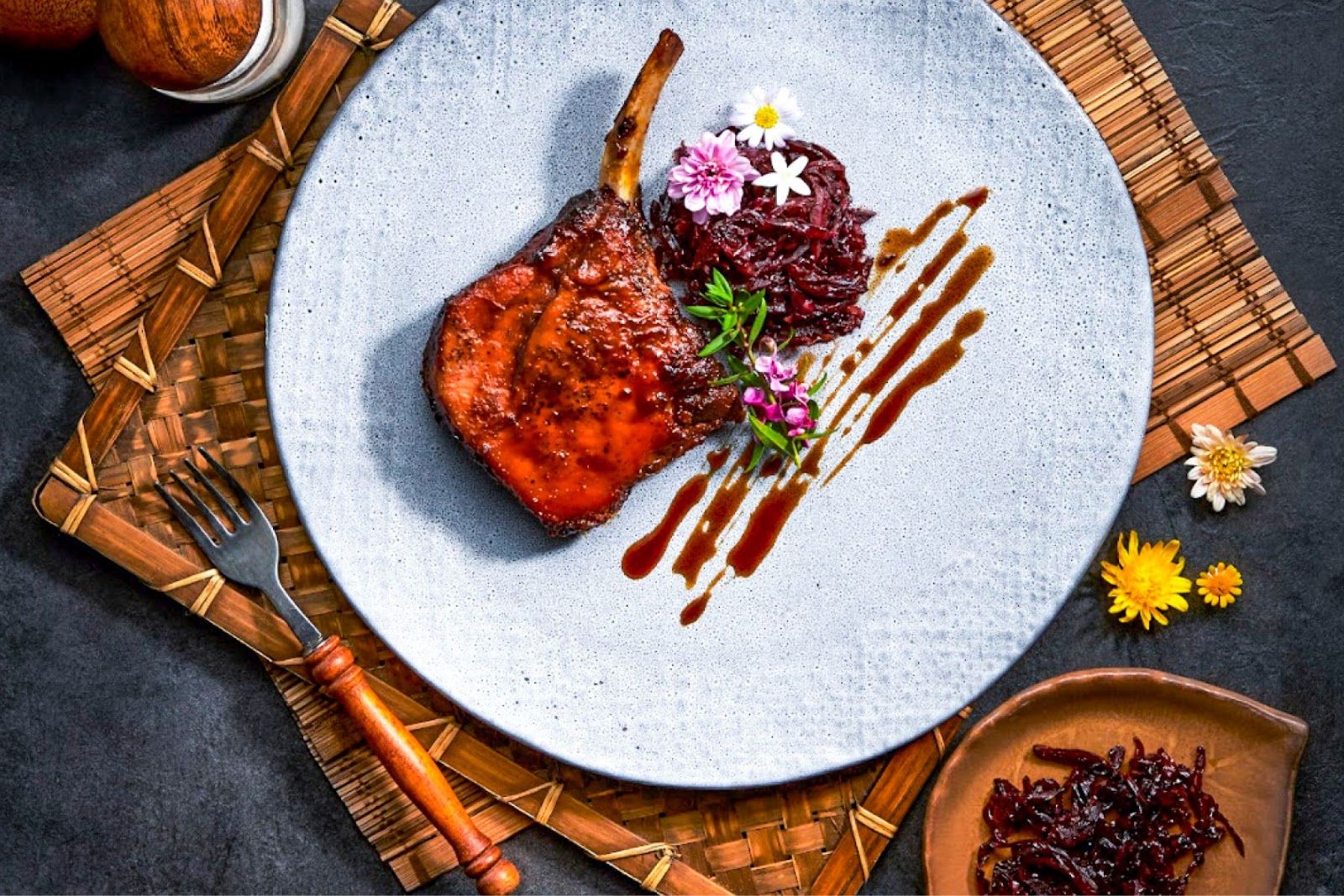 There are many main dishes to taste, starting from Pork Chop with Miso Sauce – a large piece of pork grilled with Japanese miso sauce. Beef lovers must love Beef Koi– a blend of European tartare and Isan beef koi. It's very refreshing! Order Minced Wagyu Beef Basil and Grilled Beef Sake Spaghetti that are intensely flavored with onion, garlic and grilled meat. It's soft and delicious. Let's relish the night with the good food we recommended!
If you want to experience the cool river breeze, we recommend
---
Baan Khanitha The Heritage
Indulged in traditional Thai dinner with the Chao Phraya River view 
With such a romantic vibe, Baan Khanitha The Heritage ICONSIAM offers you traditional Thai food with a cool breeze along with a 180–degree rooftop view of the Chao Phraya River. With award-winning recipes, you will taste delicious food and fresh organic ingredients from Ban Panalai, their own farm.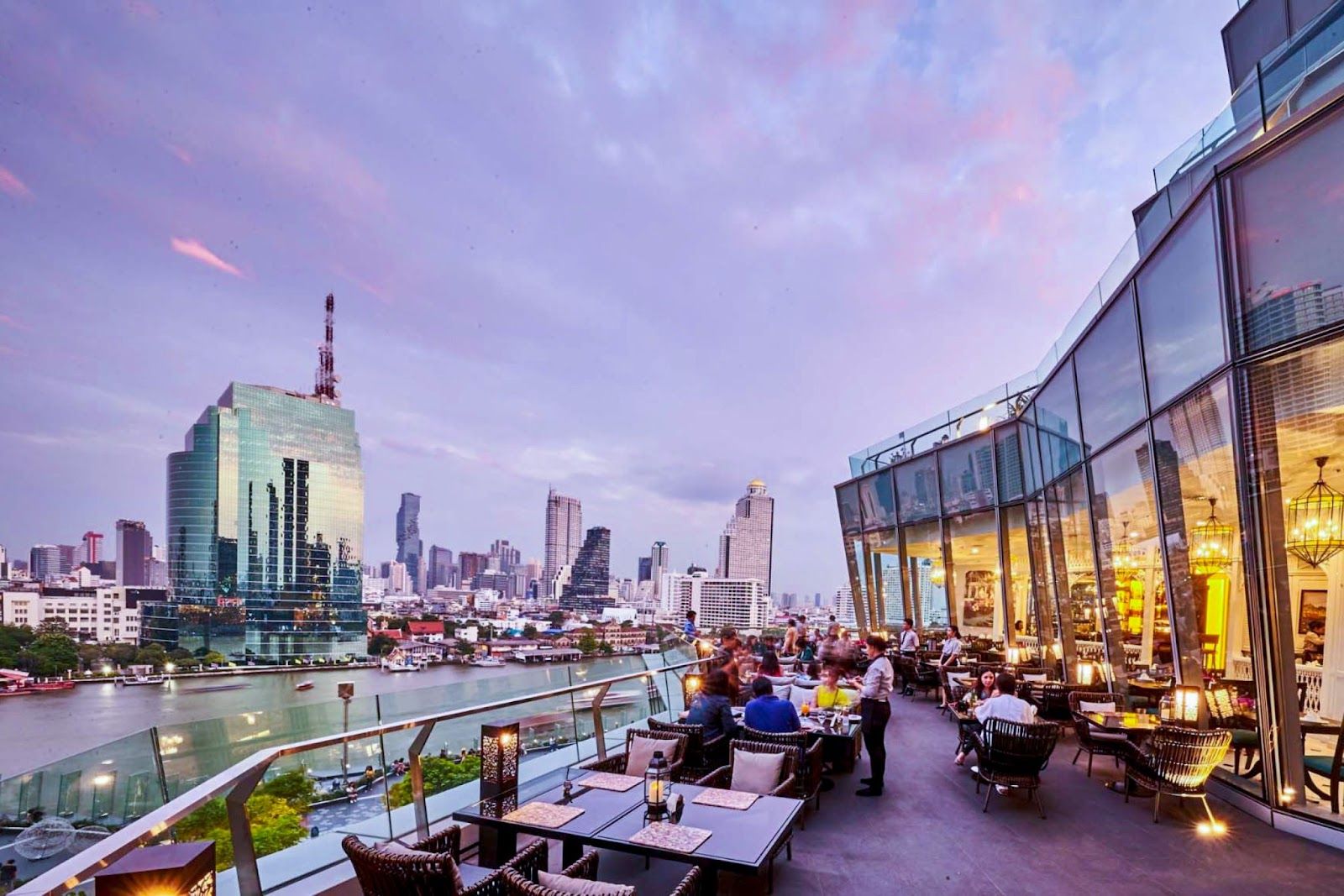 Start with Miang Kleeb Bua– use Sattabongkot (beautiful, fresh, and clean lotus petals) to eat with the famous Nakhon Chai Si pomelo with a full set of side dishes and original Miang juice from Baan Khanitha. You'll like it!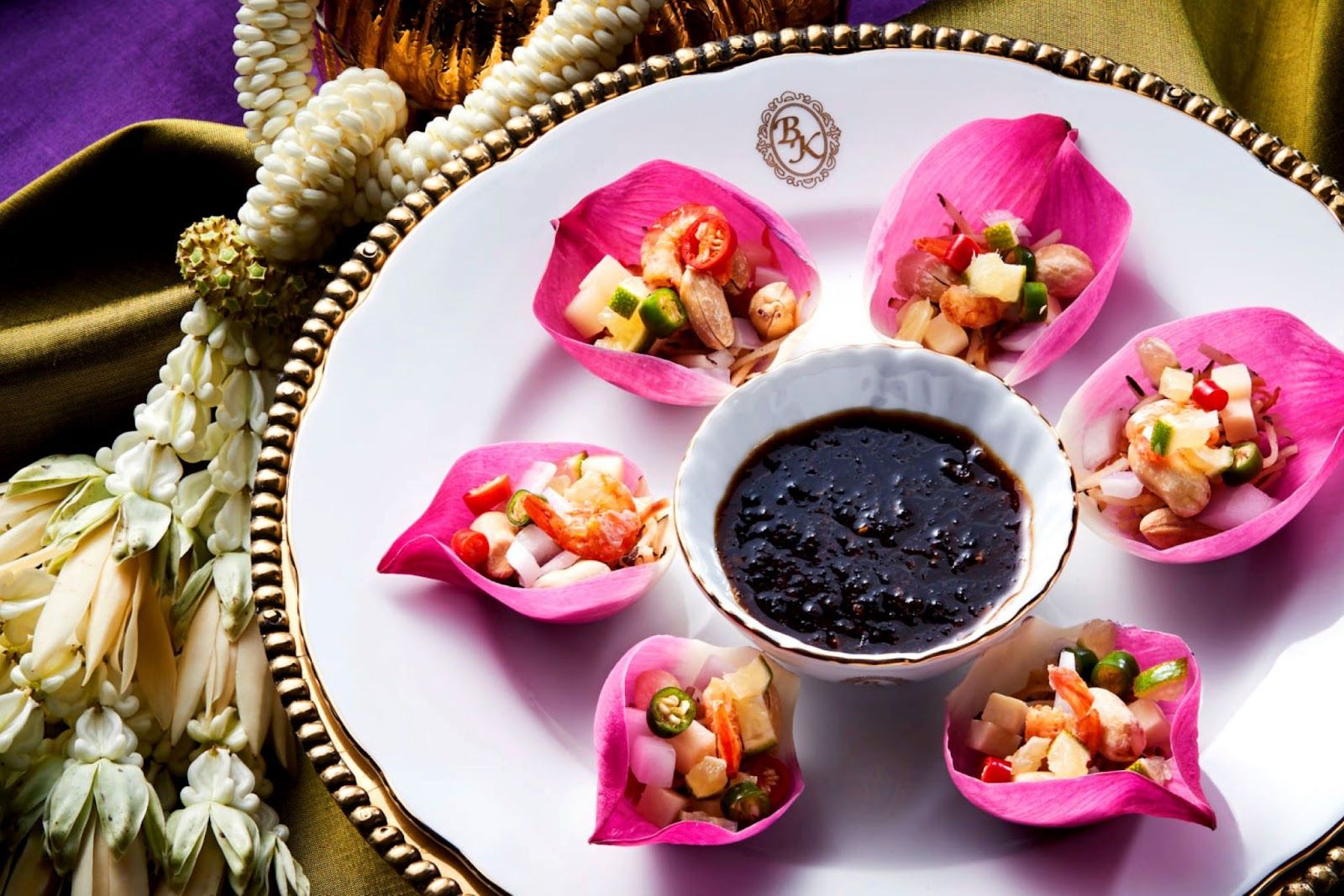 Try Yam Yai– pork, chicken, shrimp, boiled eggs, glass noodles, mushrooms, cucumbers, radishes, onions, celery, carrots, mixed with spicy salad, Khao Yam Saiburi with Budu Sauce– rice cooked with herbs mixed with Budu juice, a special recipe from Saiburi District, Pattani Province, or try the 'East Meets West' style menu like Canadian lobster– twisted with Thai curry ingredients such as green curry Chu Chee, Tamarind Sauce, and Curry Powder. Don't miss Thai dessert, the famous Mango Sticky Rice with Coconut Milk Ice Cream, Bualoy, Kaffir Lime in syrup, Luklan with butterfly pea flowers, Kanom Bungad, and Kanom Kow to complete your happy meal.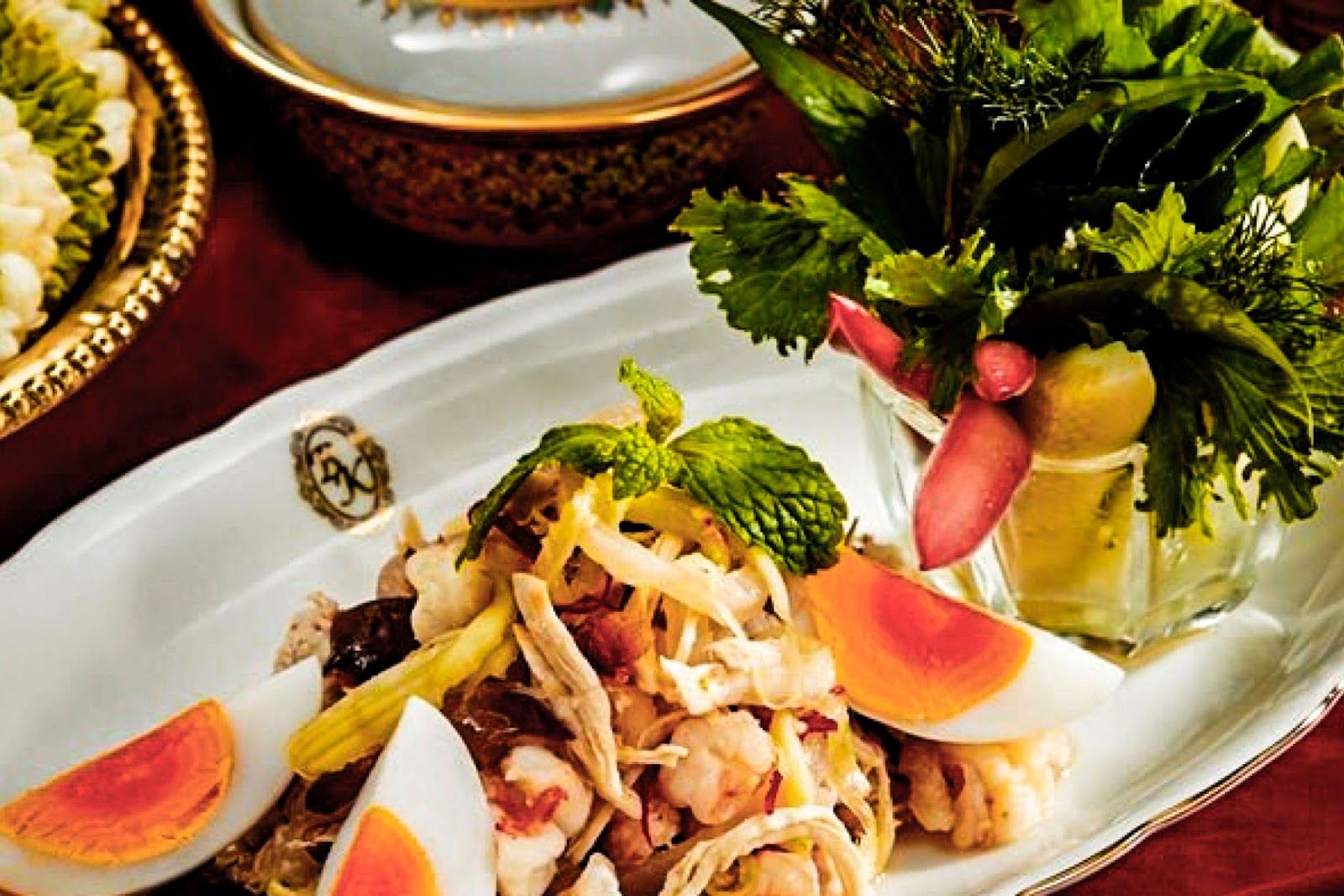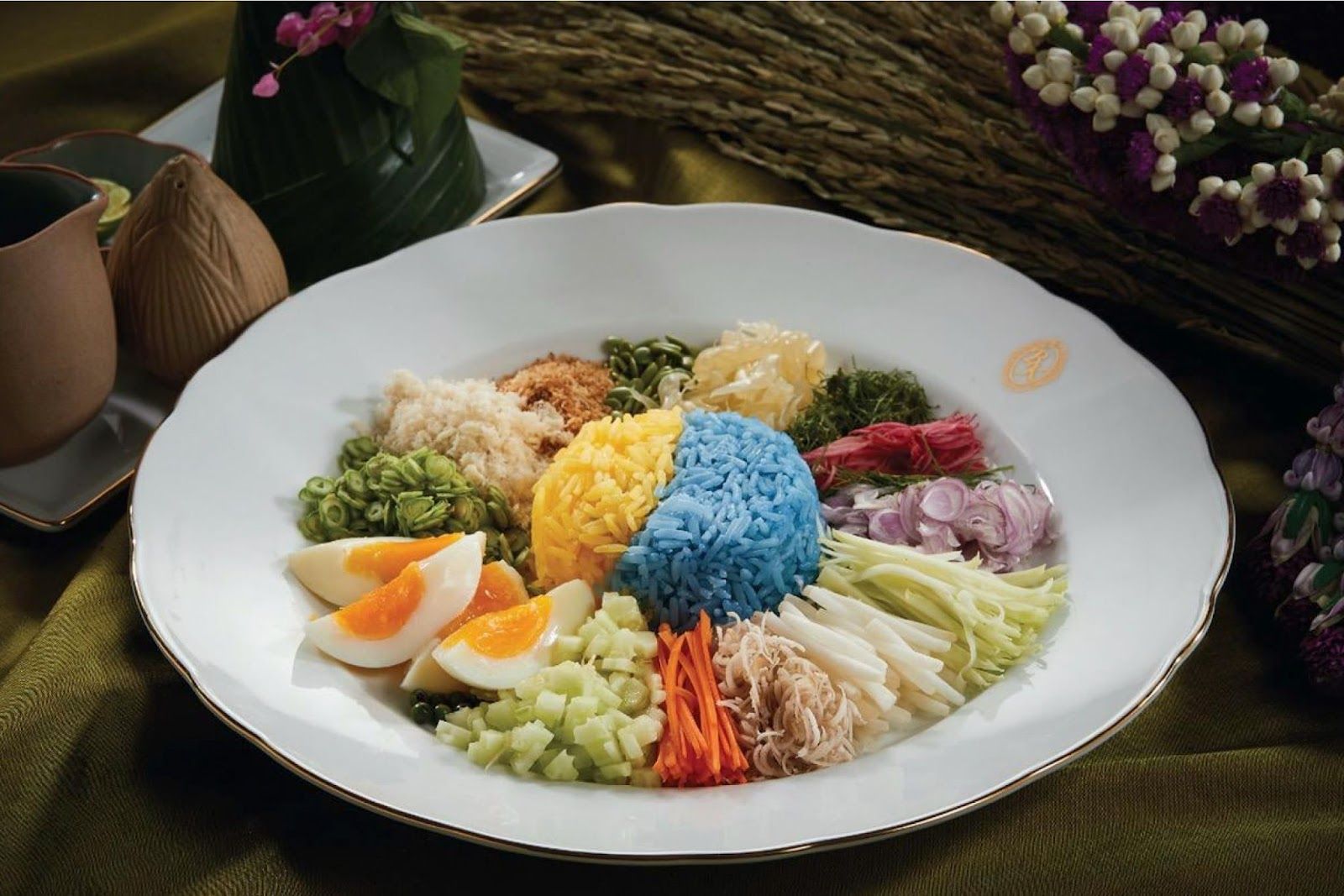 End up a good day by Phra Prang of Wat Arun, the beautiful and mesmerizing Bangkok landmark
---
The Deck by Arun Residence
Enjoy the satisfied Chao Phraya River view
Visit Rattanakosin Island and check in the famous local landmarks such as Wat Phra Kaew, Wat Pho, and Wat Arun to guarantee that you arrive in Bangkok. Let's dine in and realize the beauty of Phra Prang of Wat Arun across the Chao Phraya River at The Deck by Arun Residence, having a special meal reserved for a panoramic view with the stunning sunset especially with the beautiful fireworks along the waterfront during special festivals in Thailand.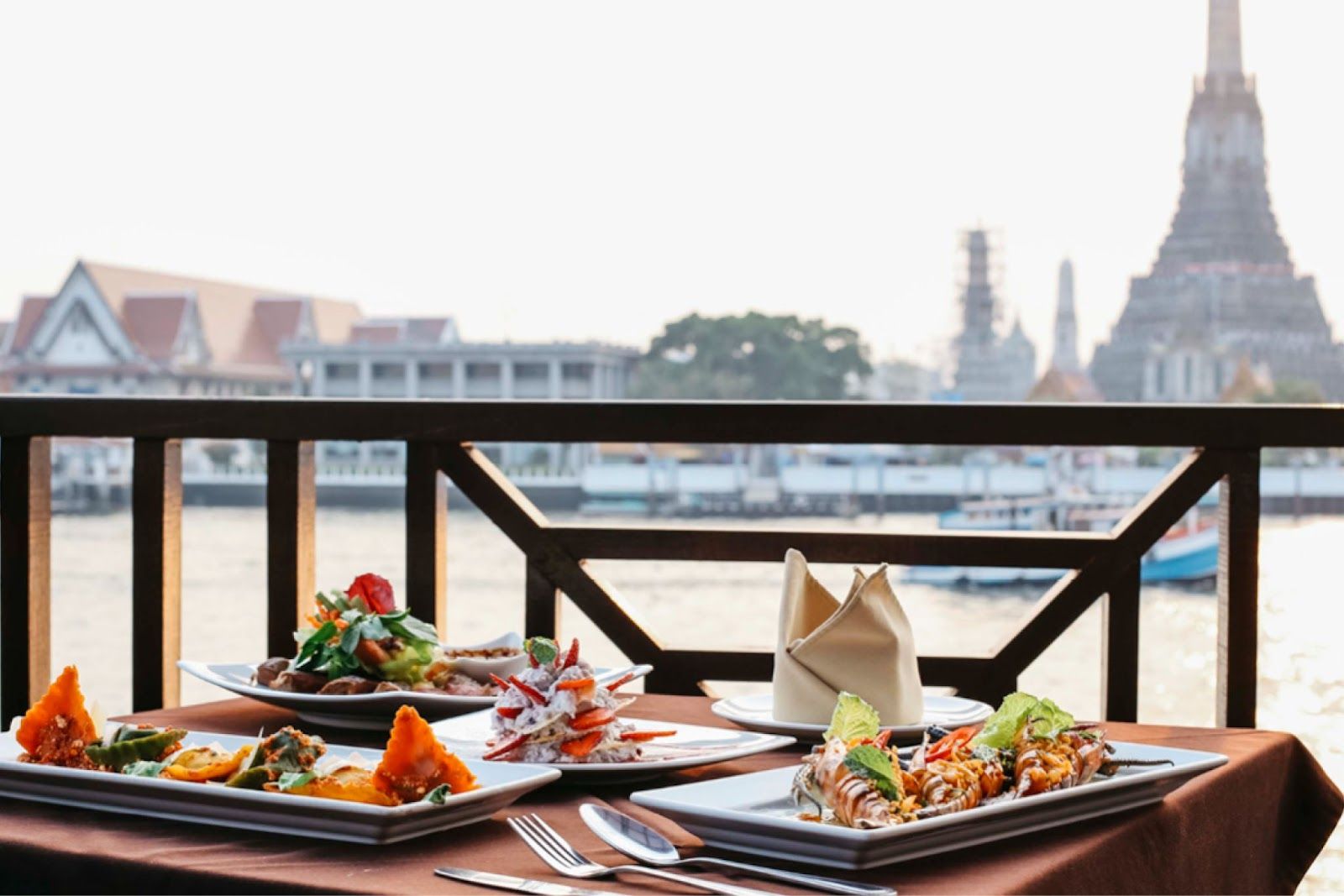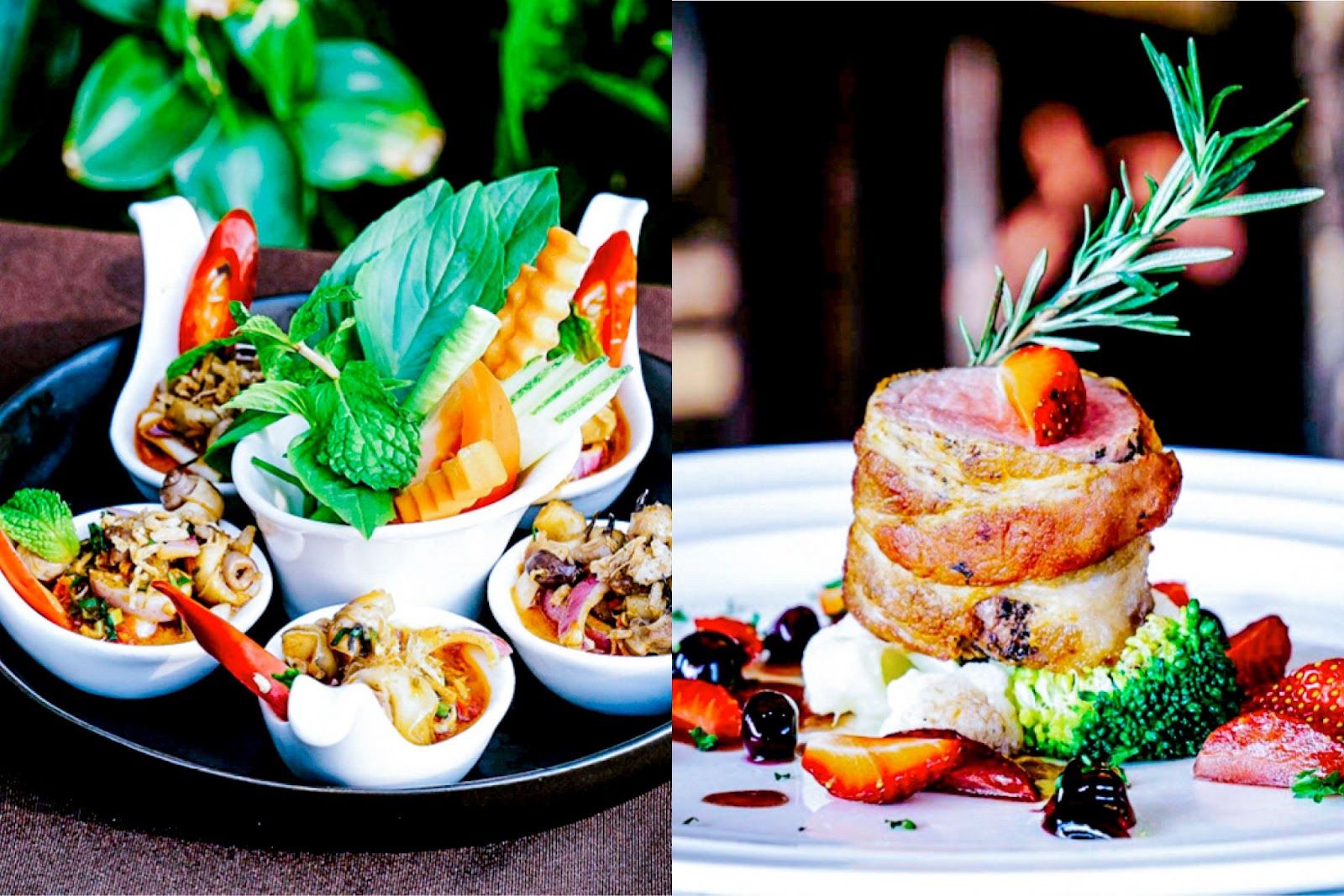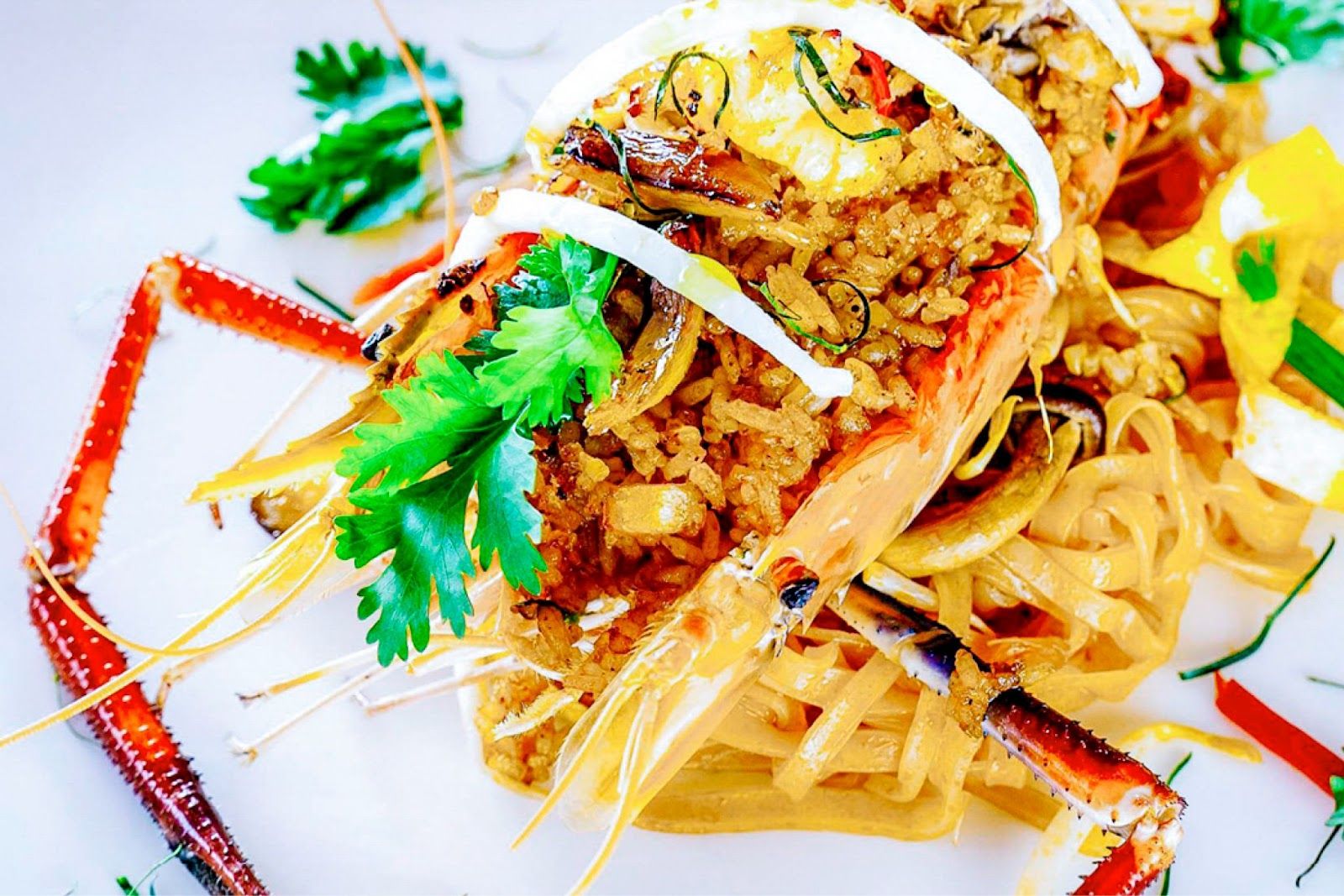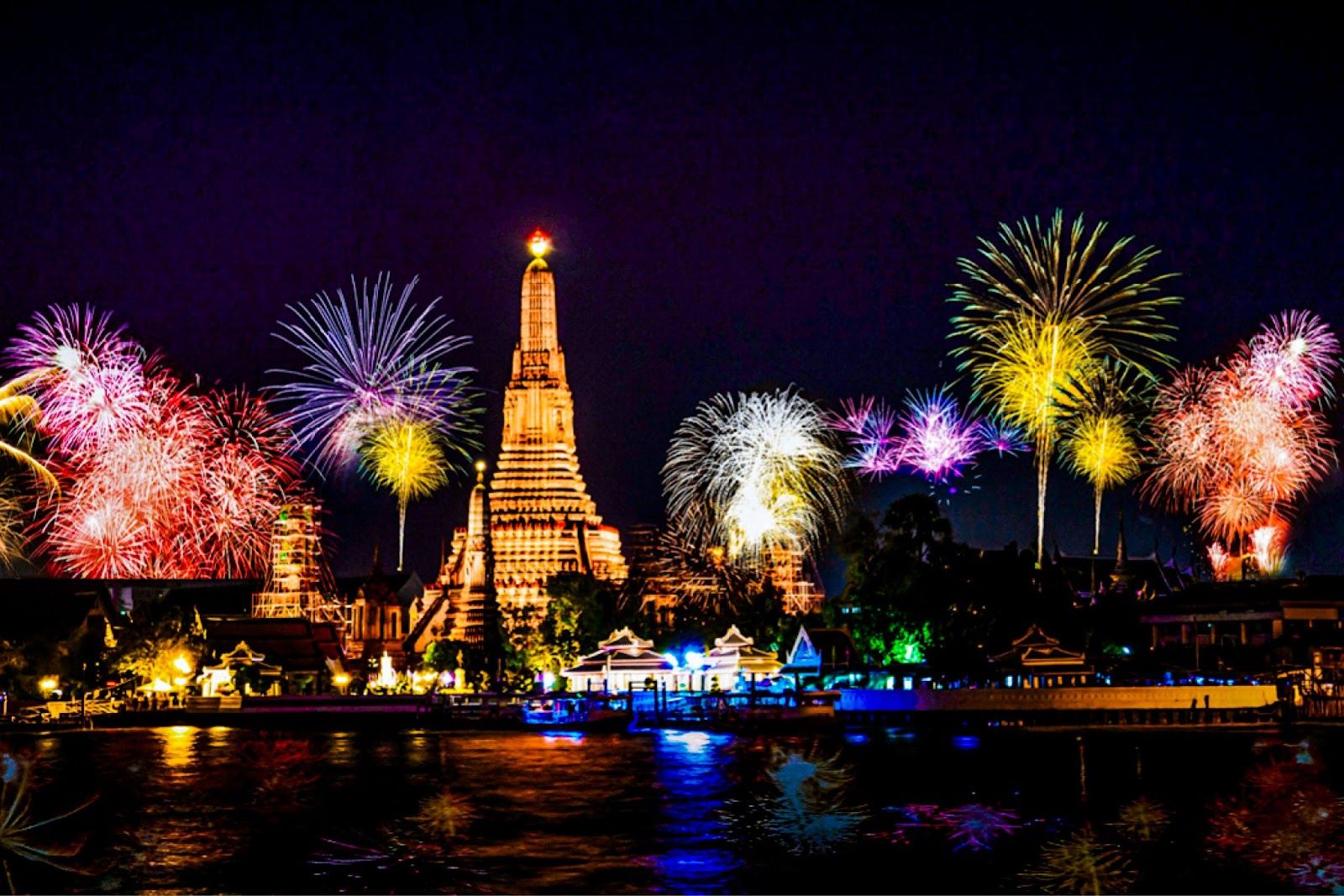 It's even more beautiful and mesmerizing that you should come and experience it.
Reserving a seat for a beautiful location in advance is recommended, you will be able to enjoy the beautiful view making this meal even more special with the Bangkok Foodies Pass. Redeem for free delicious food and beverages from Saffron Sky Garden, VELA Rooftop, Audrey Café and Baan Khanitha The Heritage ICONSIAM. It's guaranteed to be both worthwhile and impressive having an absolutely perfect meal.