Chillout Day & Night
Hangout spots for a sweet couple and a gang of friends
03 May 2022
6 min read
Bangkok, a sprawling metropolis offers you plenty of day and night hangout spots with stunning views for both dancing lovers and chill vibes to enjoy rooftop bars, good view restaurants, and cool taverns.
Wanna sit and sip with a cool gentle breeze and broad city views? don't miss out
---
Saffron Sky Garden
A new meeting point for a group of friends to sit back and enjoy the city view with a gentle breeze on a fine day.
Saffron is considered a precious and expensive spice. It is said that more than 75,000 saffron flowers are needed to extract 1 pound of spice making saffron to be a specialty unrivaled. Therefore, Saffron became the name of the restaurant on the 52nd floor of Banyan Tree Hotel, and Saffron Sky Garden is the lounge & bar on the highest sky garden in Bangkok.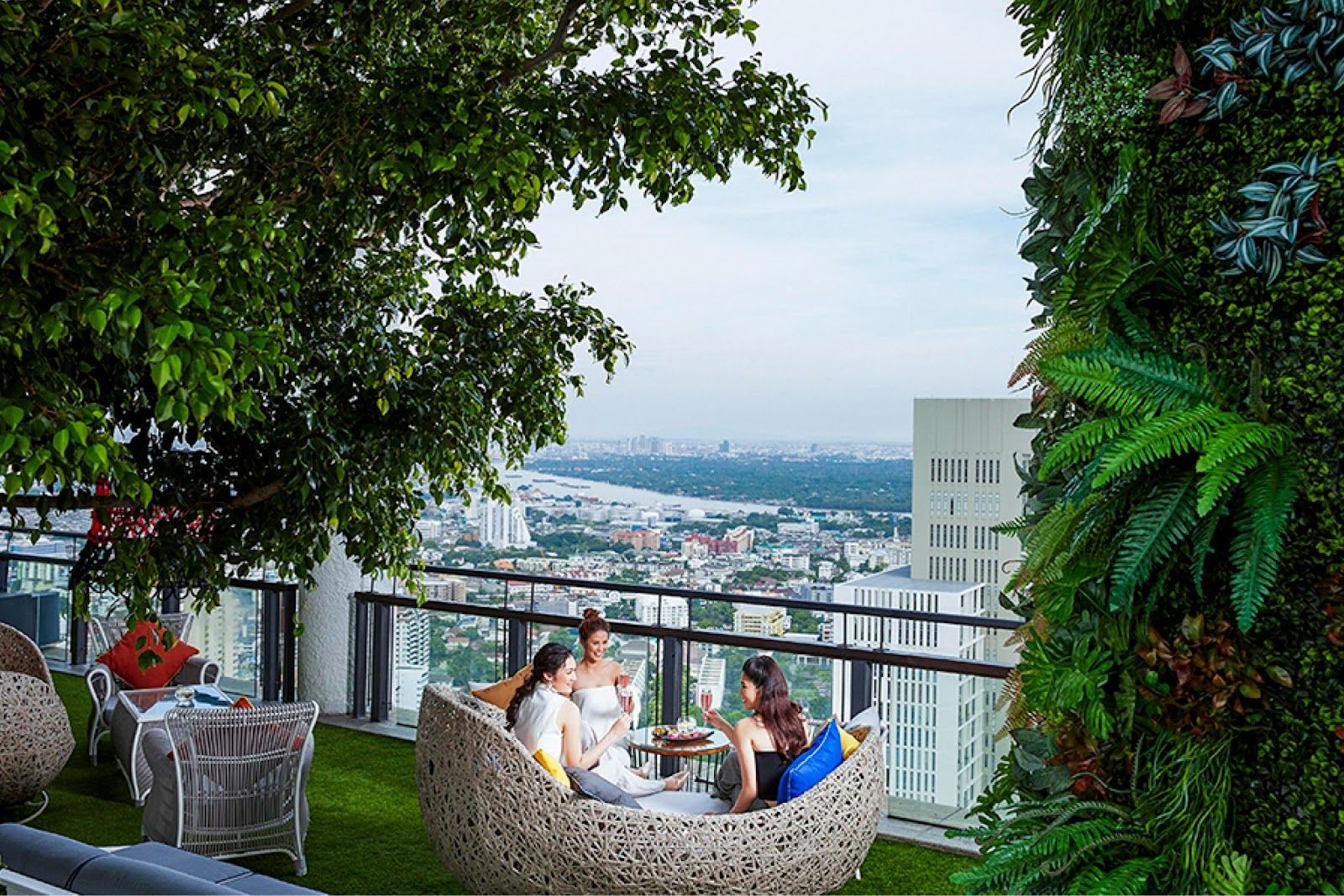 It's a new meeting point with a beautiful view, delicious food, and good drinks to invite the gang to chat and enjoy the view. Let's sip cocktails and savor the chef's dishes that inspiration by street food to lift it up to the high-end restaurant with fine ingredients, such as Crispy Fried Squid, Grilled Chicken with Coconut Milk and Aromatic Spices, Grilled Pork Salad, Spicy Tuna Salad, Spicy Chicken Salad, Spring Rolls, Kua Kling Kai, Spicy Salmon Salad, and Salt-Roasted Pork that the chef catches up and seasons to a delicious new way.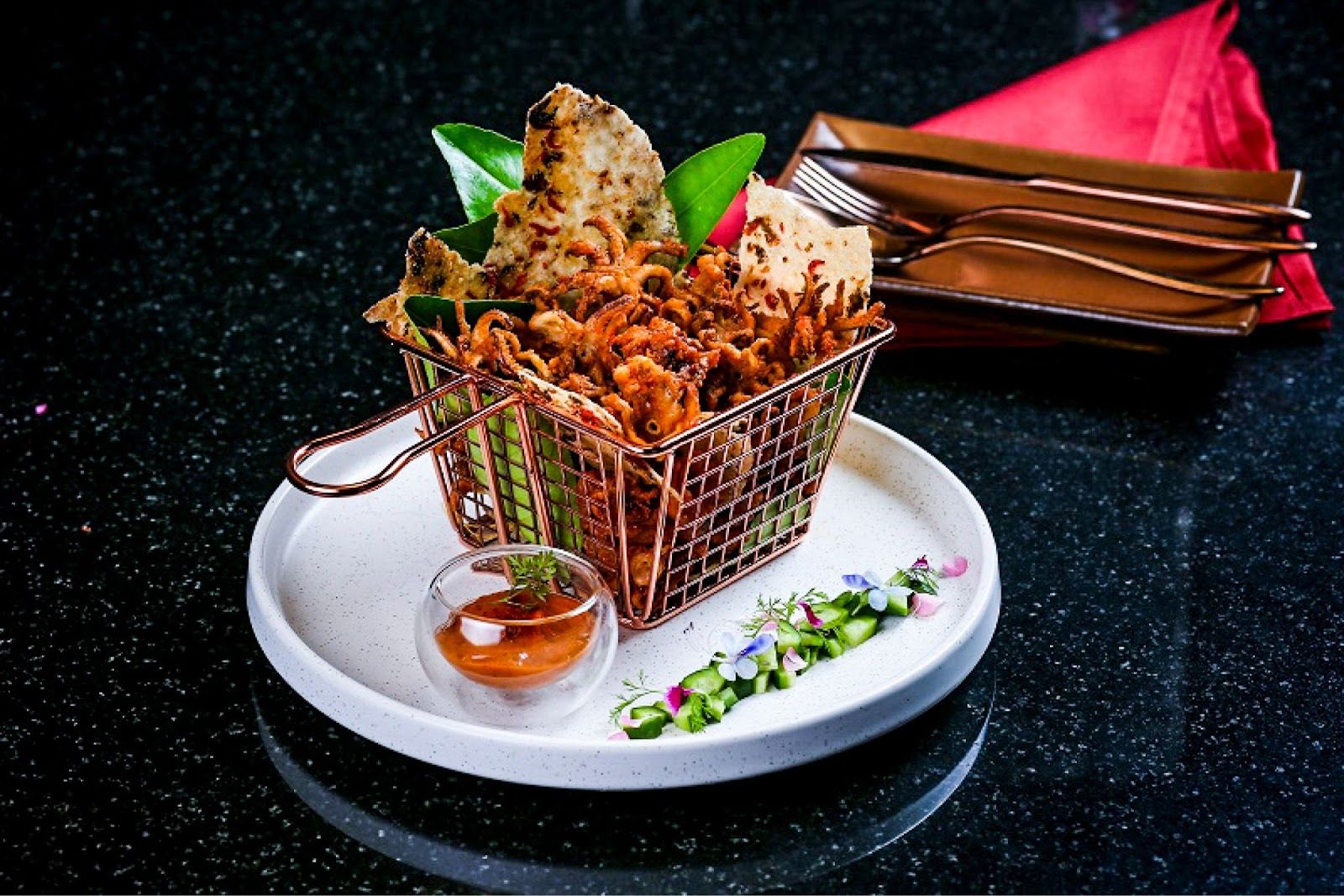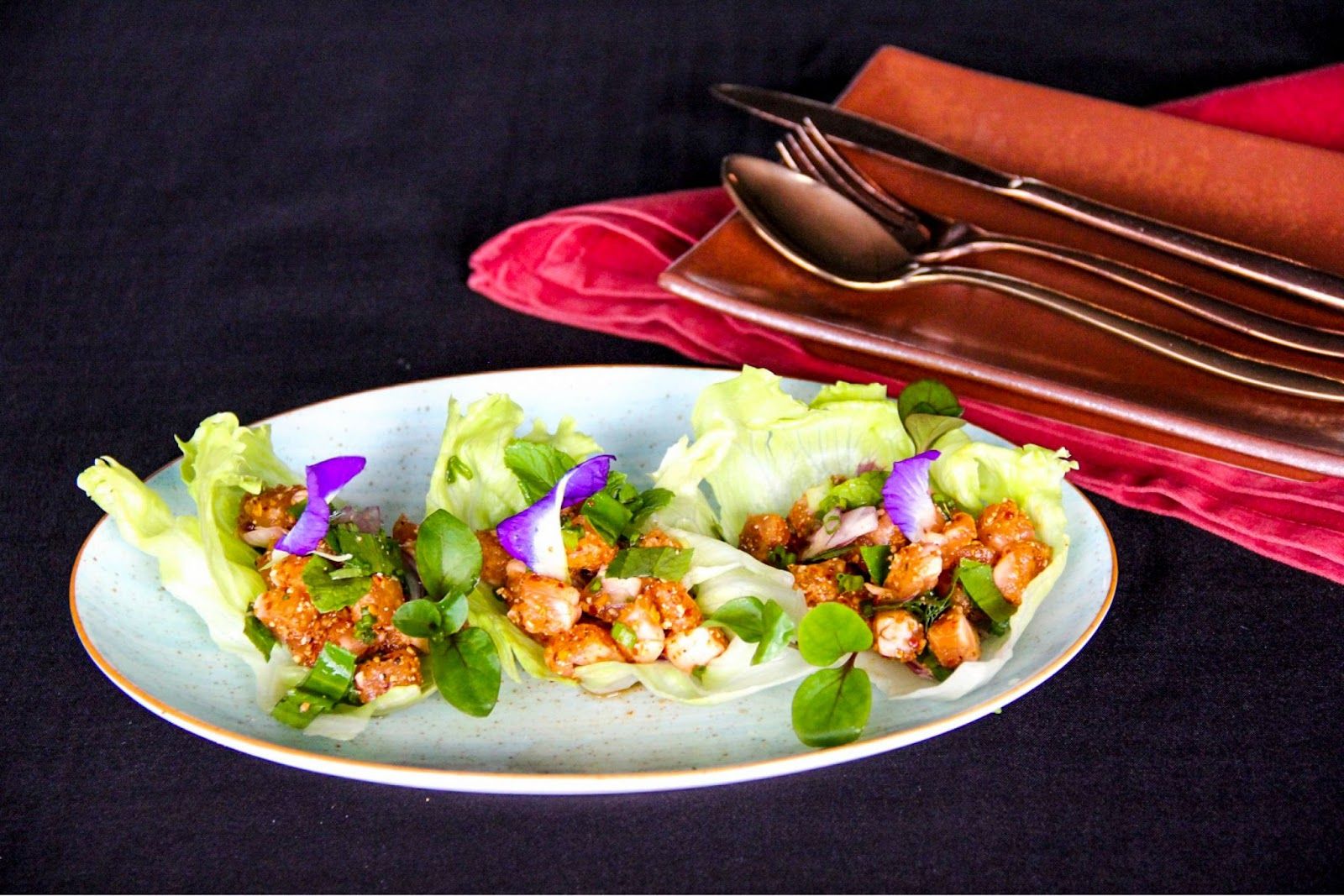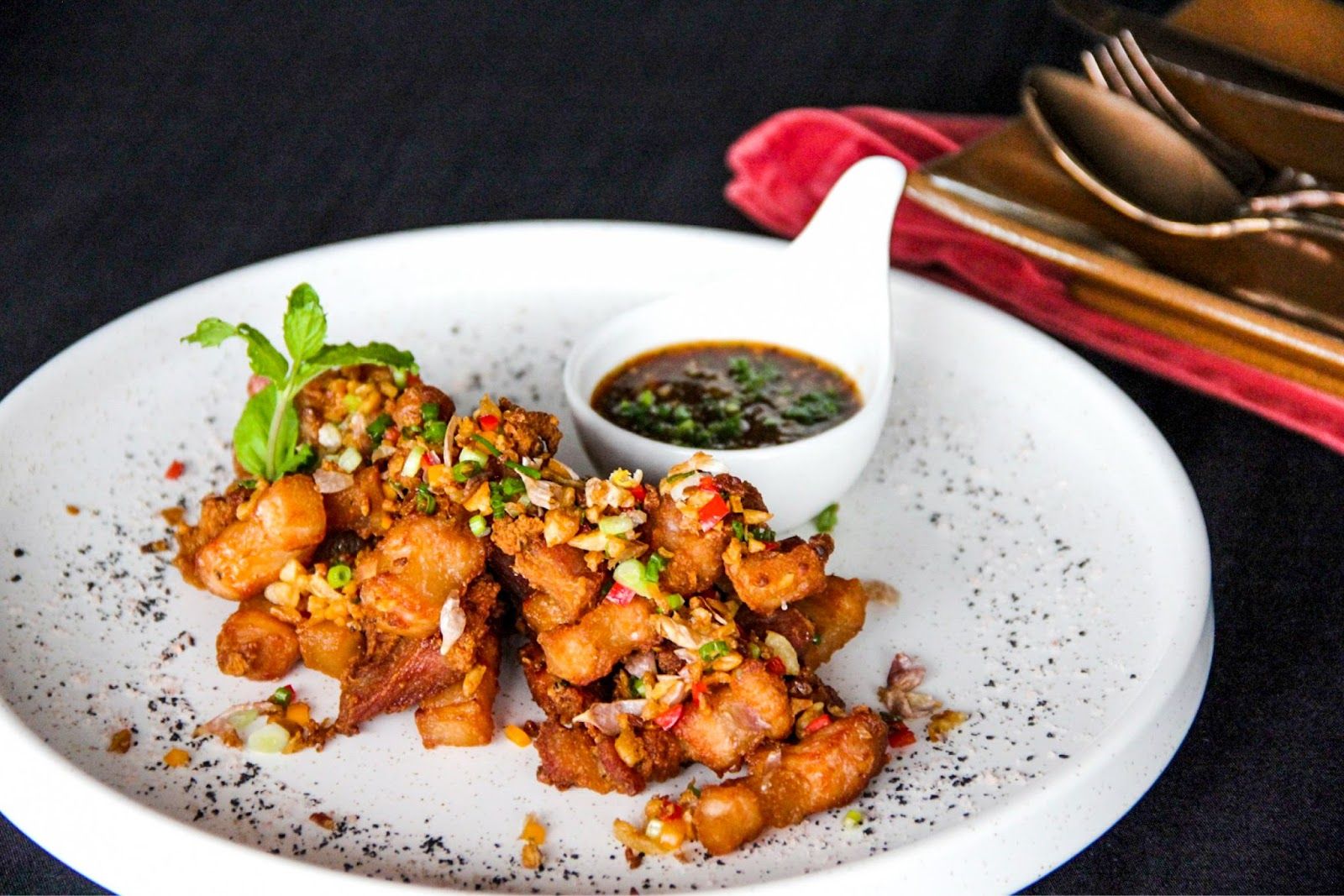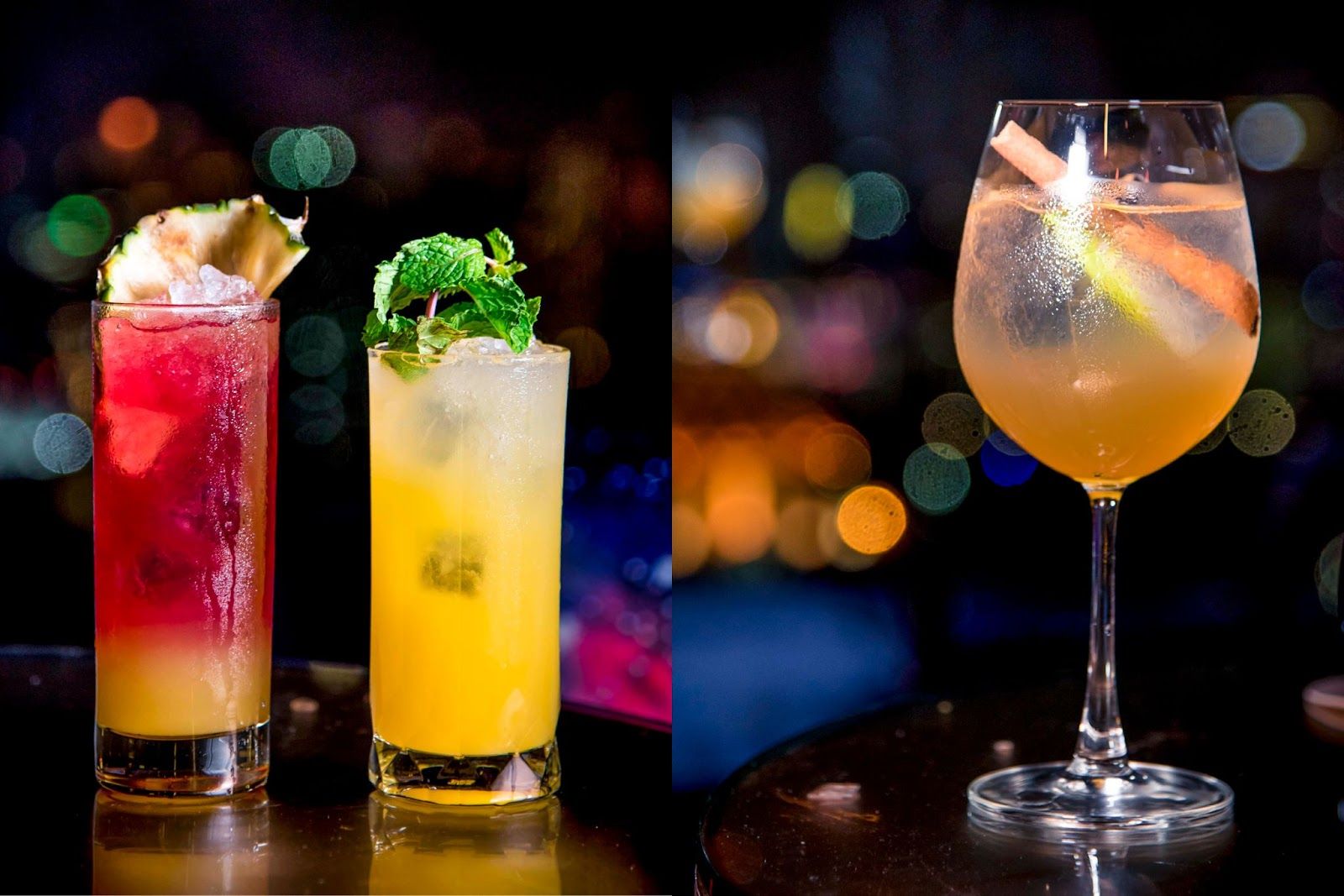 Sipping cocktails and watching the Chao Phraya River view along with the Bangkok skyscrapers can relax you all exhausting daily tasks.
---
Audrey Café
Comfort Fusion food in a beautiful-homey vibe
Anyone looking for a pretty sweet cafe, delicious food, and chill? Let's meet at Audrey Café des Fleurs. It opens a floral house in French Provincial style with a warm-vintage feeling to chill out. It serves a variety of delicious Thai and international food and a sweet menu.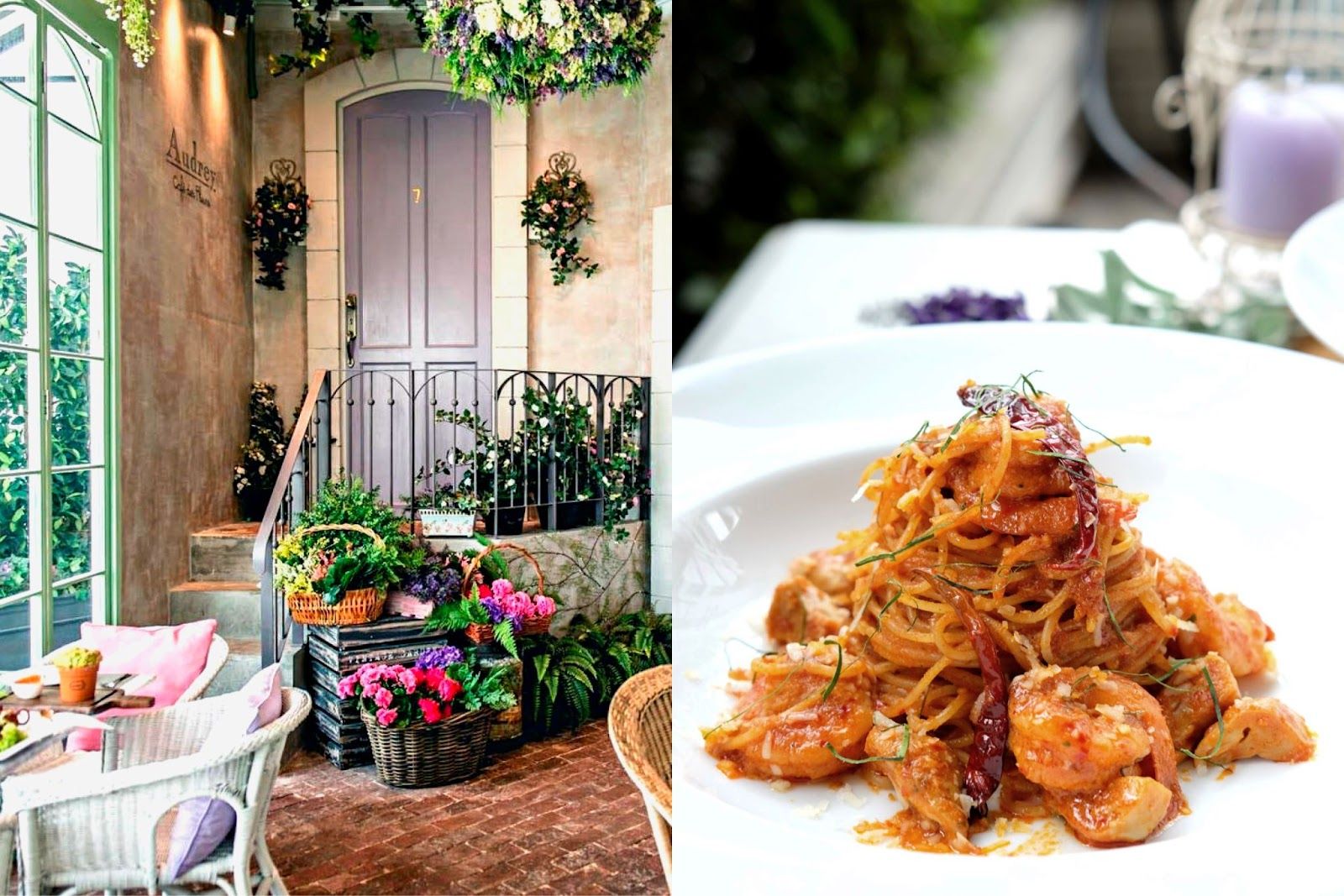 Especially the pasta menu, here has a lot of options. Try Tom Yum Kung Spaghetti– spicy Thai-taste pasta with bite-sized prawns. It's really unique and mellow, Audrey Pate Truffle– creamy, smooth, and delicious with truffle oil.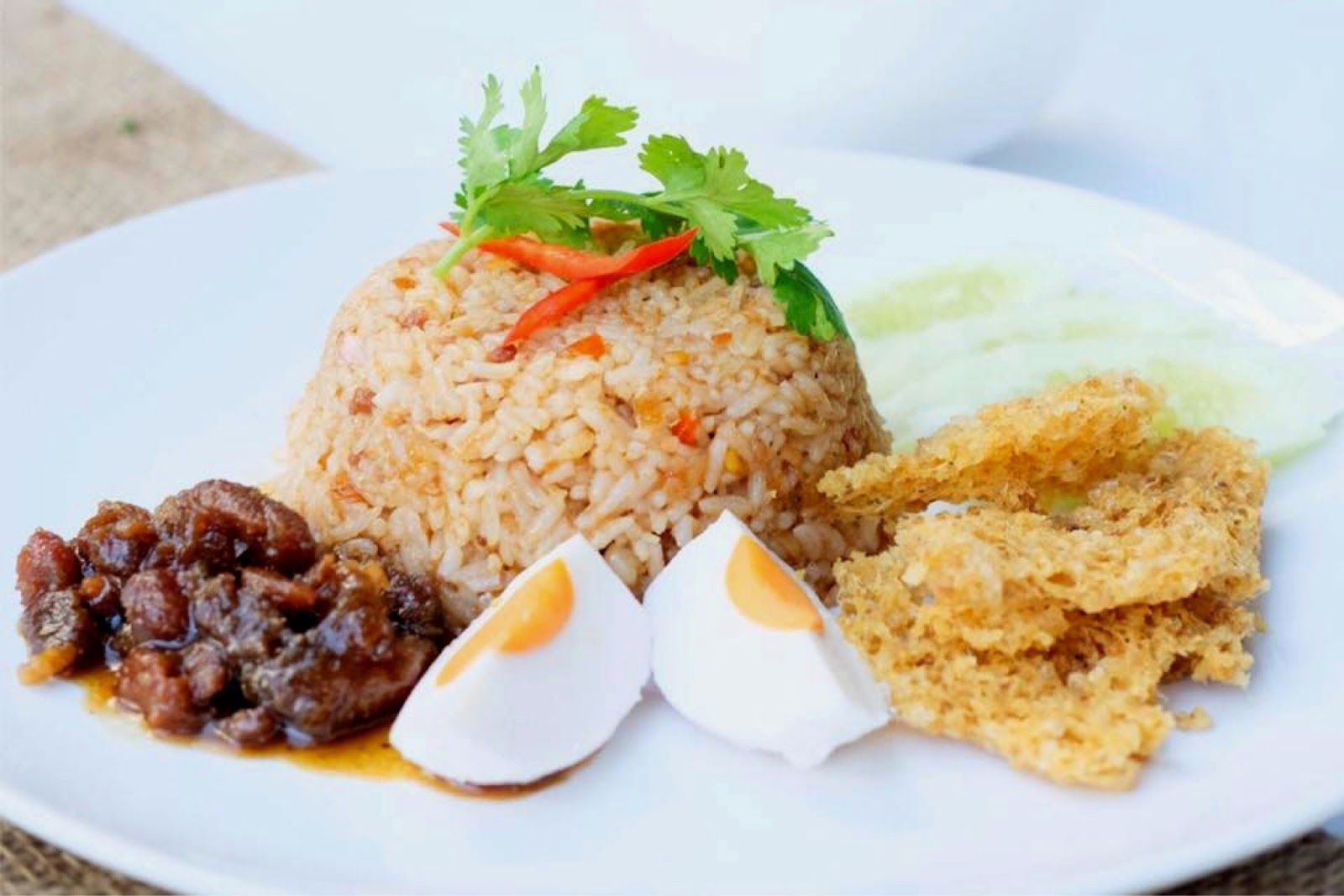 If you like German Pork Knuckle, recommend trying the Garlic Fried Rice – Fried Pork Knuckle with Crispy Basil that uses the same pork knuckle to stir fry. Nam Prik Long Rua Fried Rice and Crab Meat Souffle– served with intense lobster brandy sauce are also recommended.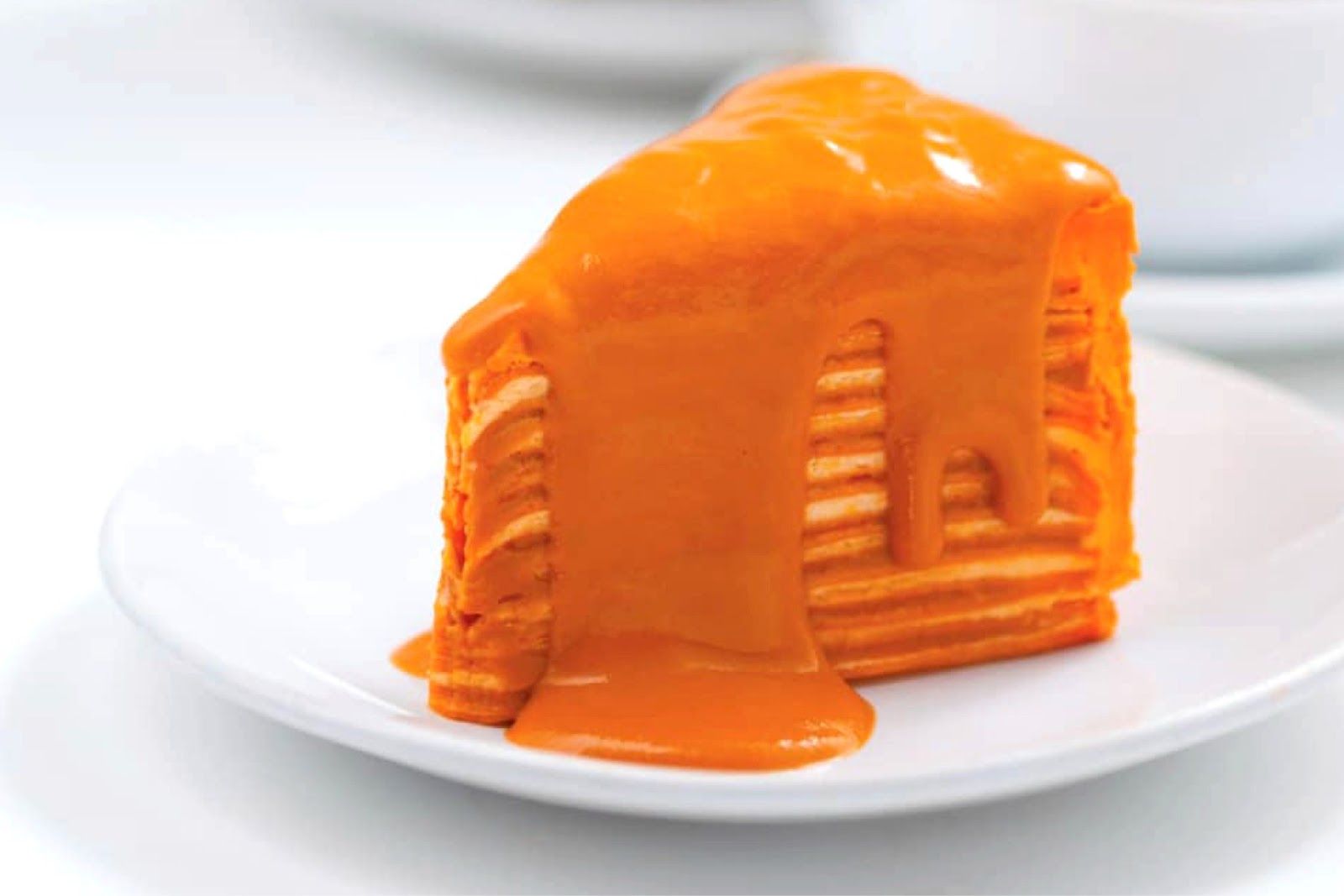 Then, complete your meal with a sweet menu. Thai Tea Crepe Cake– smooth soft crepe cake topped with rich Thai tea sauce and Milo Volcano Crepe Cake– fragrant and tasty. Don't forget to order Yuzu Italian Soda, you will definitely be impressed with all recommended menus.
---
O:T BKK
Clock in at a chill bar for workpeople
Work is over to let the fun begin!! O:T is not overtime but a cool hangout point for office workers!
Let's clock in after work at O:T BKK, the most popular bar in Bangkok at CENTRAL@centralwOrld. Shake your fatigue out and recharge energy with great foods, drinks, and music.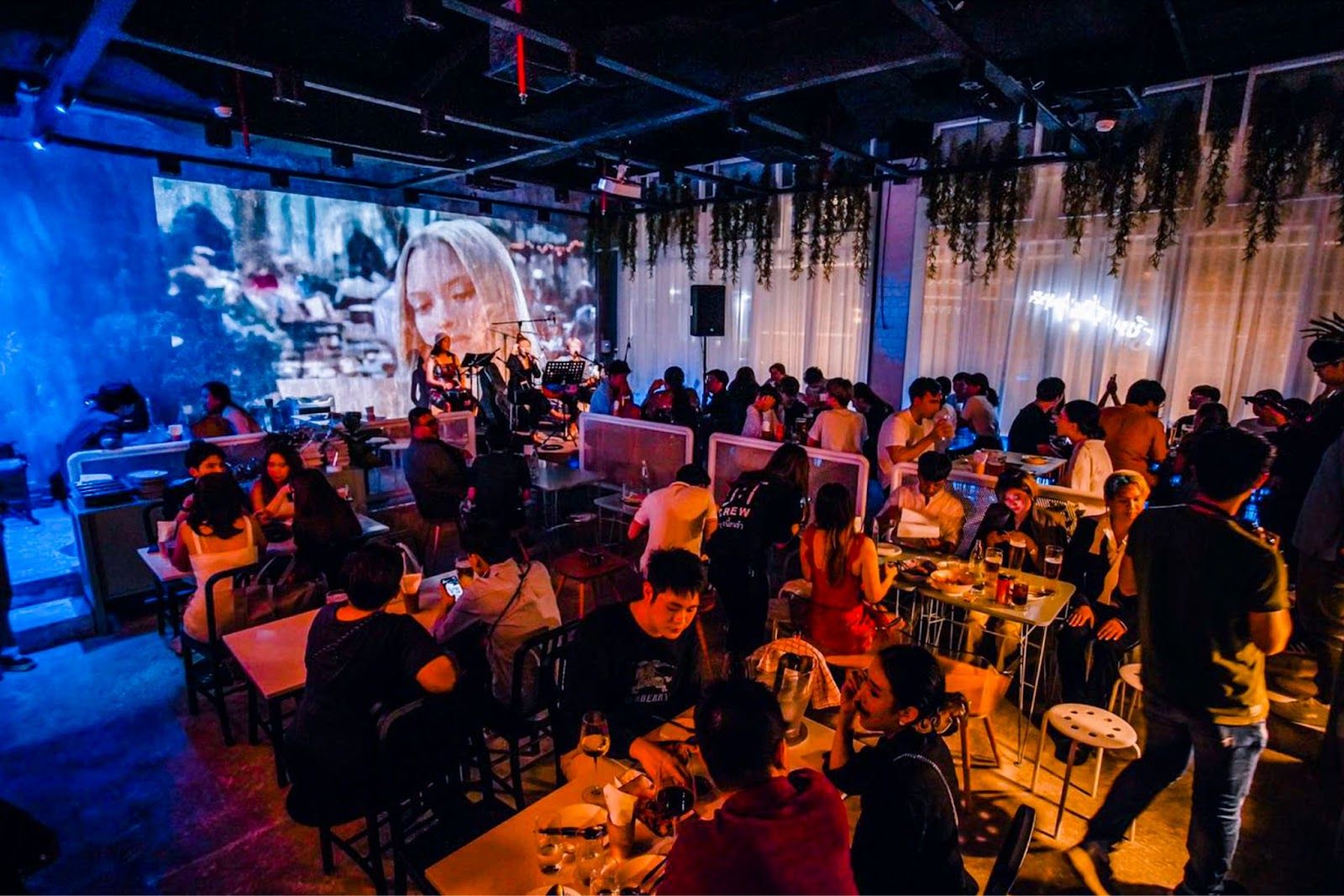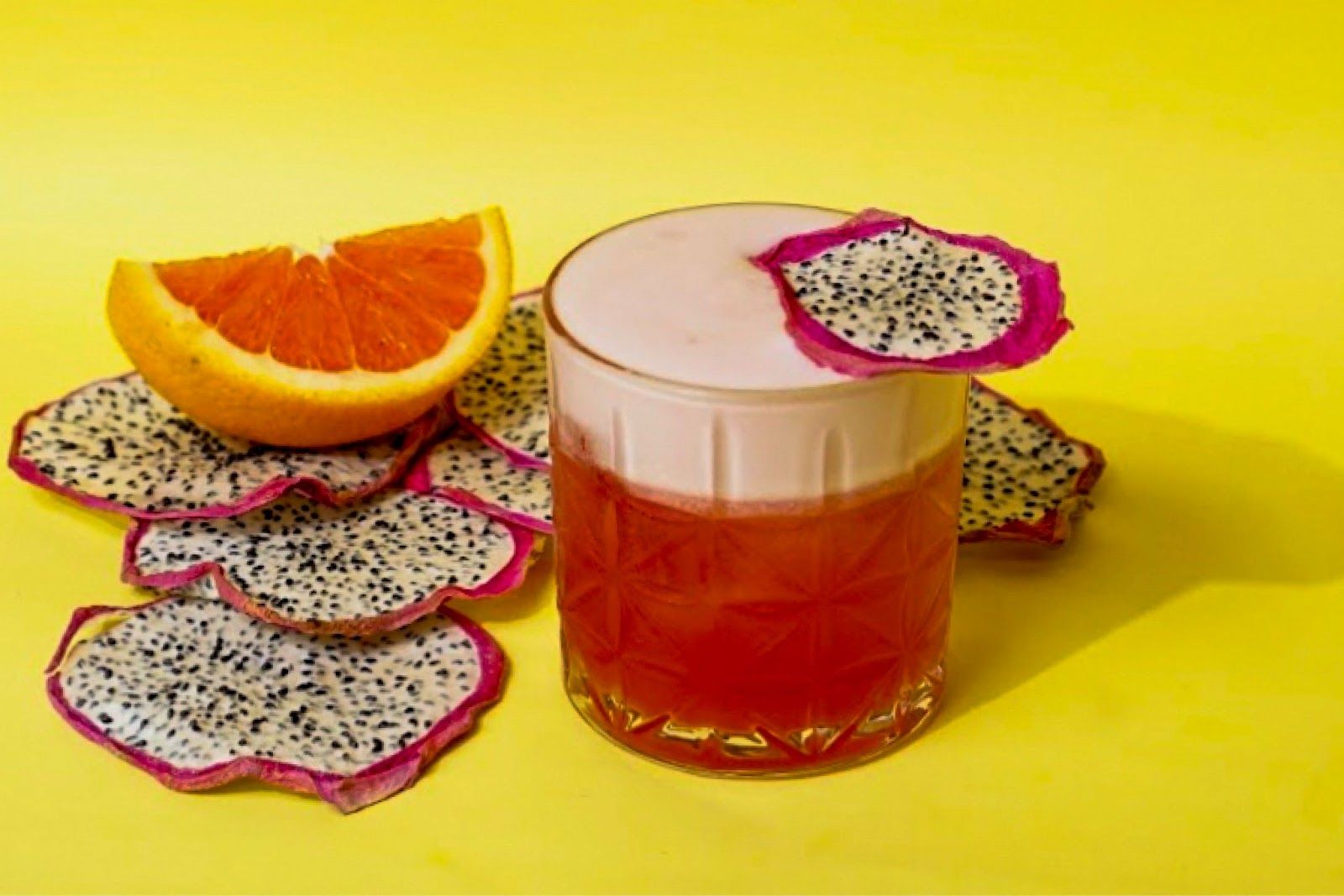 Start with an all-time classic cocktail like the smooth, mellow, easy-to-drink Margarita– sweet and sour with a little salty on the glass rim, paired with Fresh Oyster with Japanese style sauce– fresh and sweet served with Japanese style sauce. It's a perfect match with many more delicious dishes and drinks. No matter if we stay overtime tonight, we're ready to fight!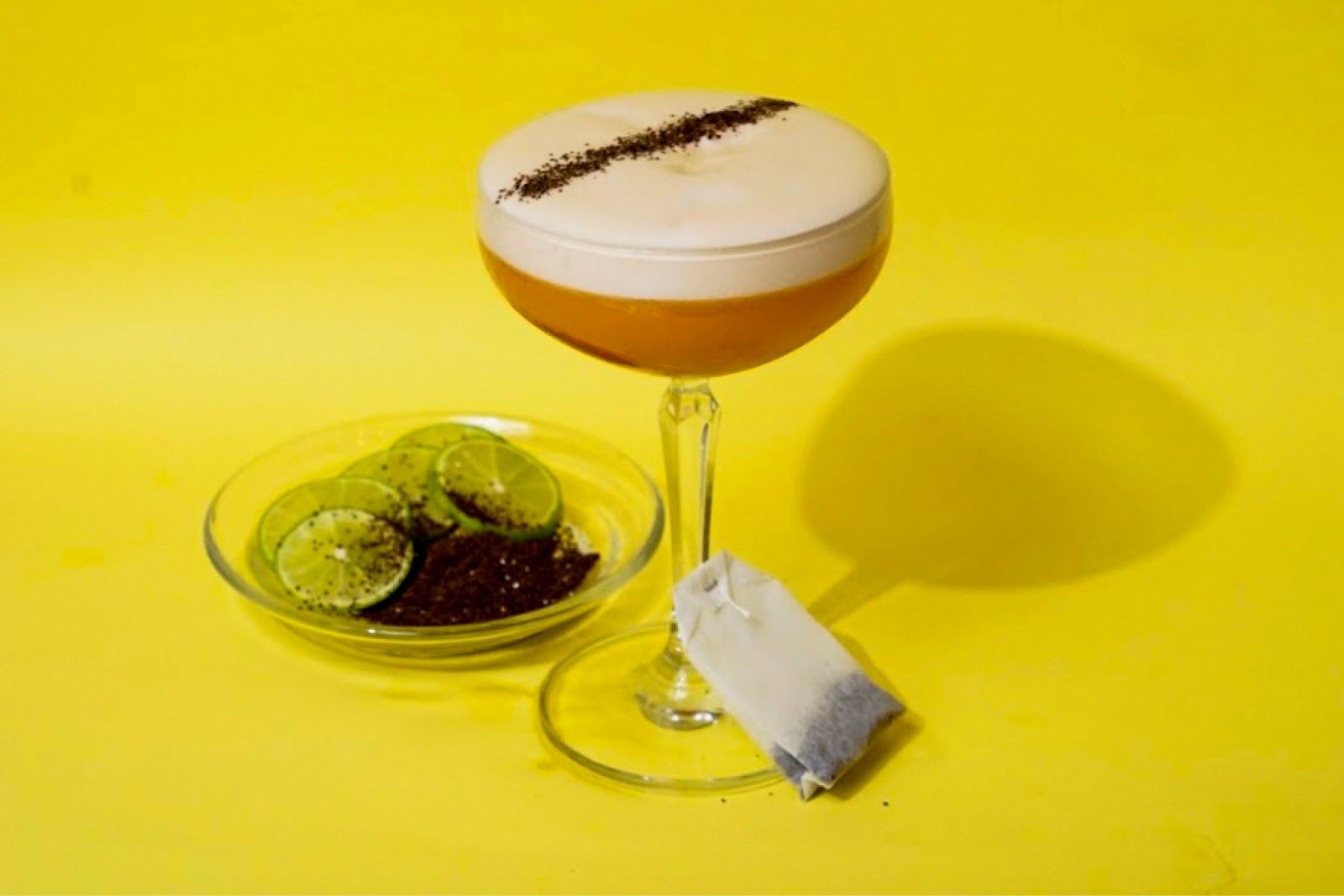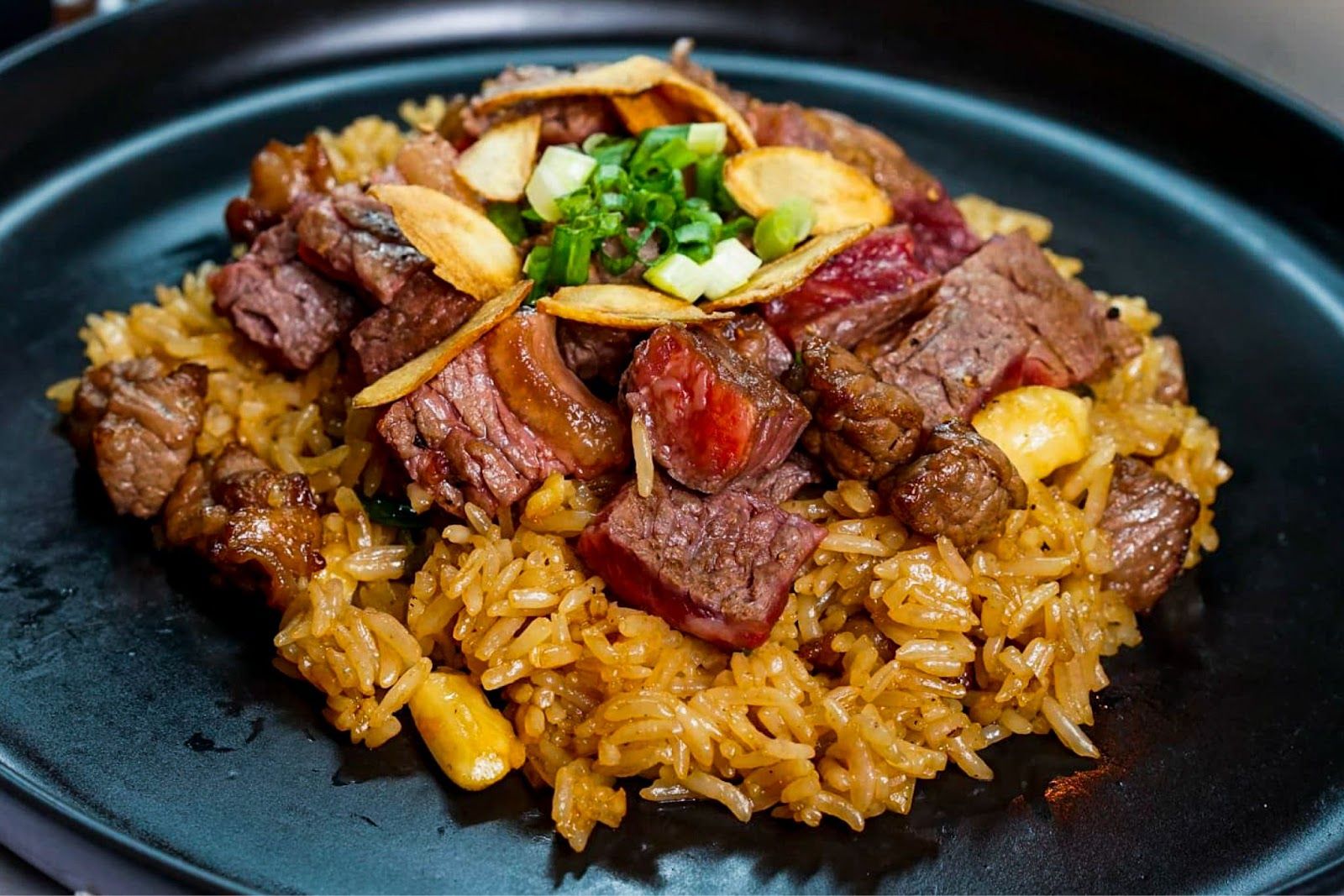 ---
Everseoul
A hot-chic Korean bar like sitting in Seoul
Annyeong, load up on fun with Seoul vibes at a swanky Thai bar. K-pop fans should not miss it! Eversoul is a chic Korean bar bringing you to the party like being in the middle of Hongdae just step to CENTRAL@centralwOrld!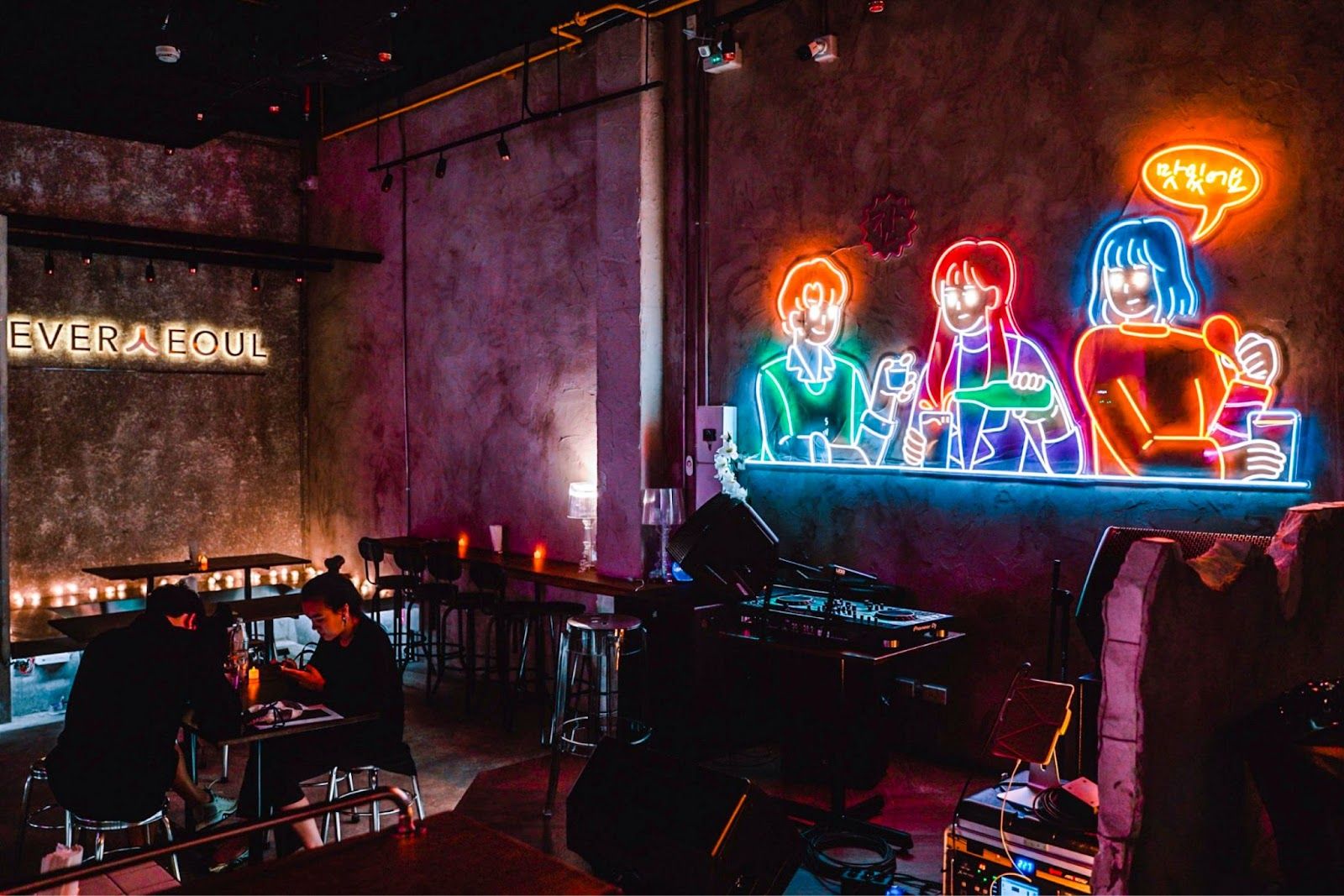 Call your dancing gang to dress up under the concept of Soju and wanna dance with me to strike a pose with shadowy neon lights, mirrors and chic chandeliers.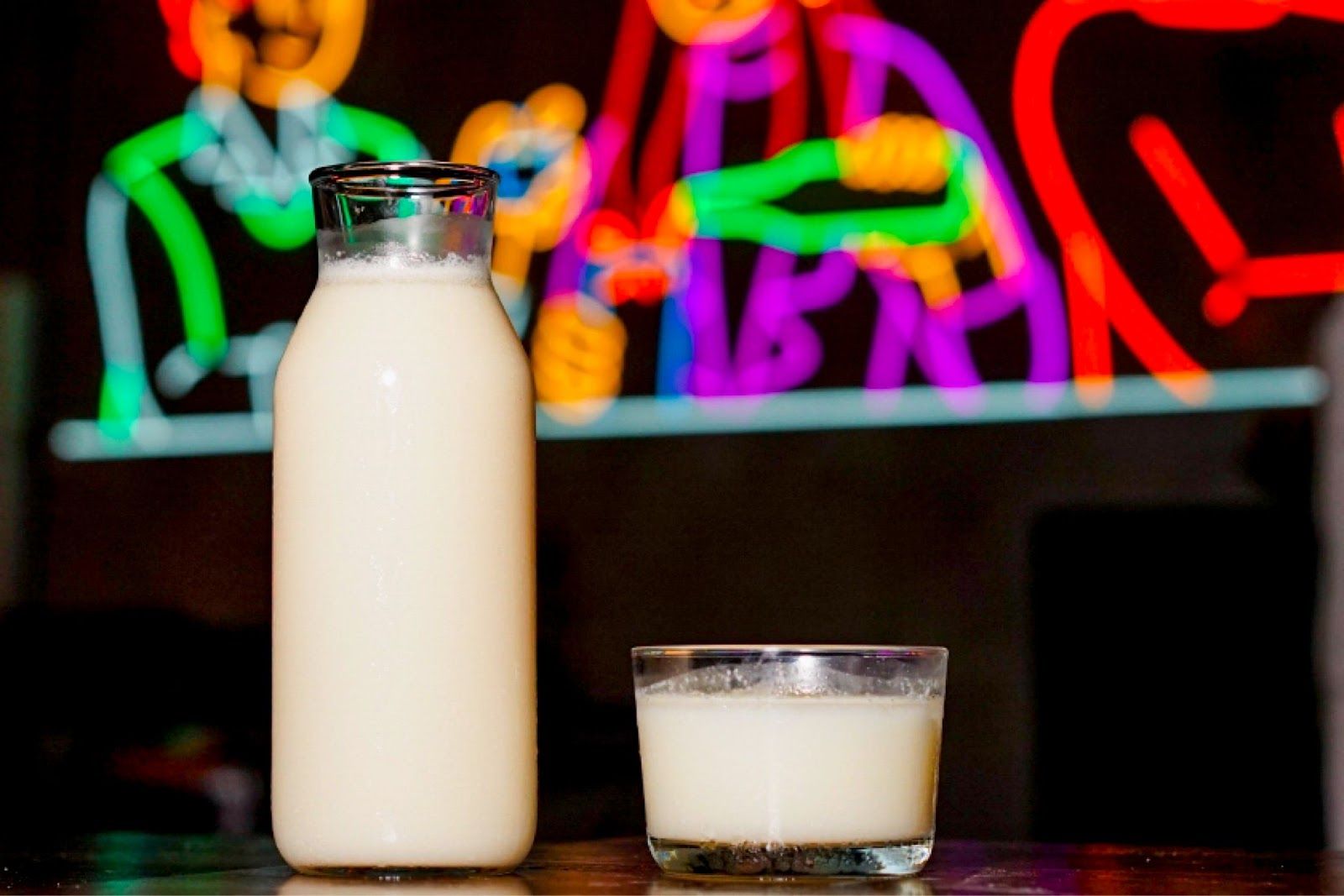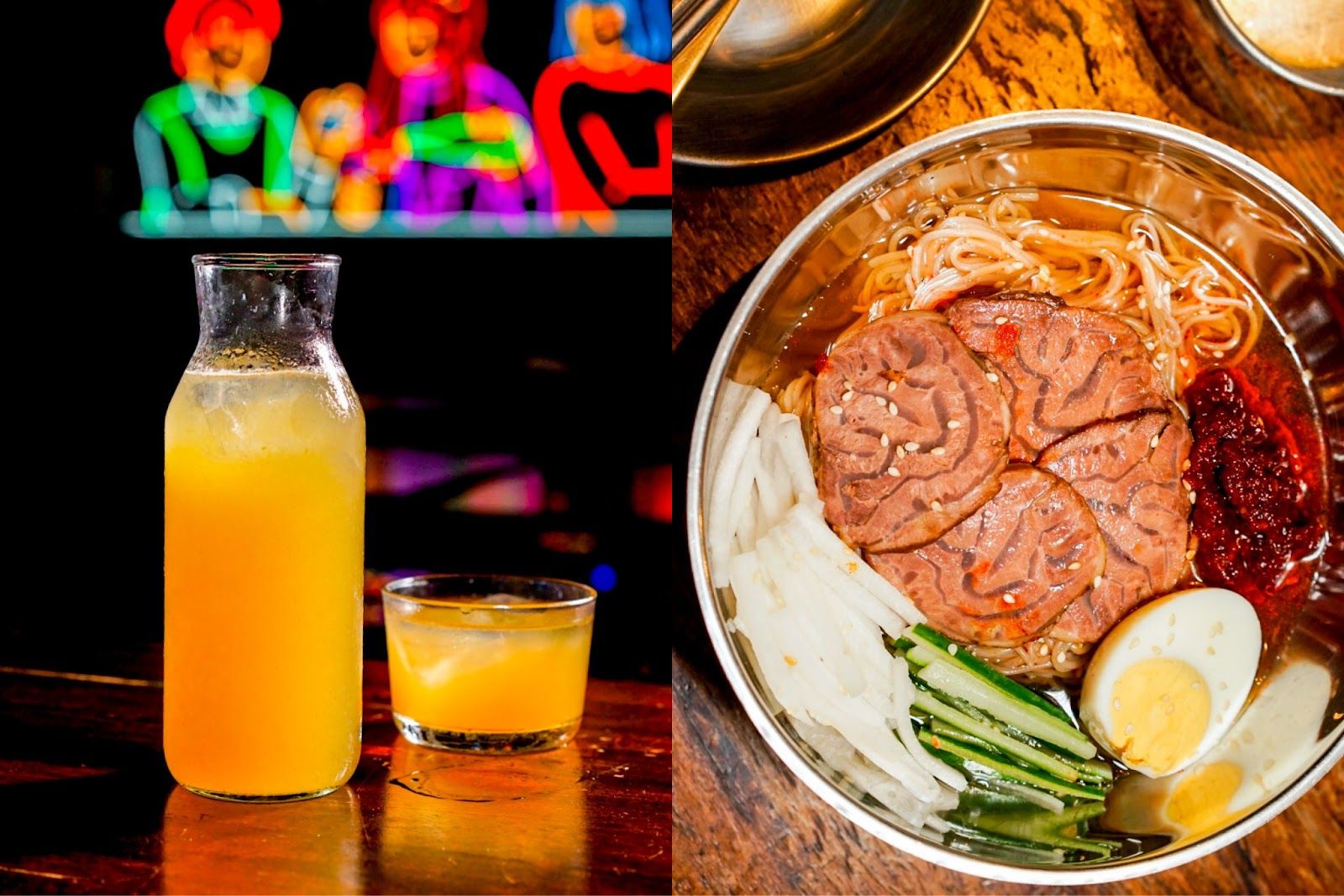 Enjoy Yogurt Soju paired with delicious Korean Crunchy Beef Tendon Cold Noodle with full authentic Korean side dishes, then mash up your steps with the popular K-pop songs. No flying to Korea is needed, you can be satisfied with a Korean-style bar here!
---
Overseoul
A chic hangout bar for Seoul lovers
Let's go to Korea without taking a plane, just hop on the BTS to Sanam Pao Station! Invite the partygoers to have fun at Overseoul, a chic Korean bar in an ordinary building but stunning on the 3rd floor.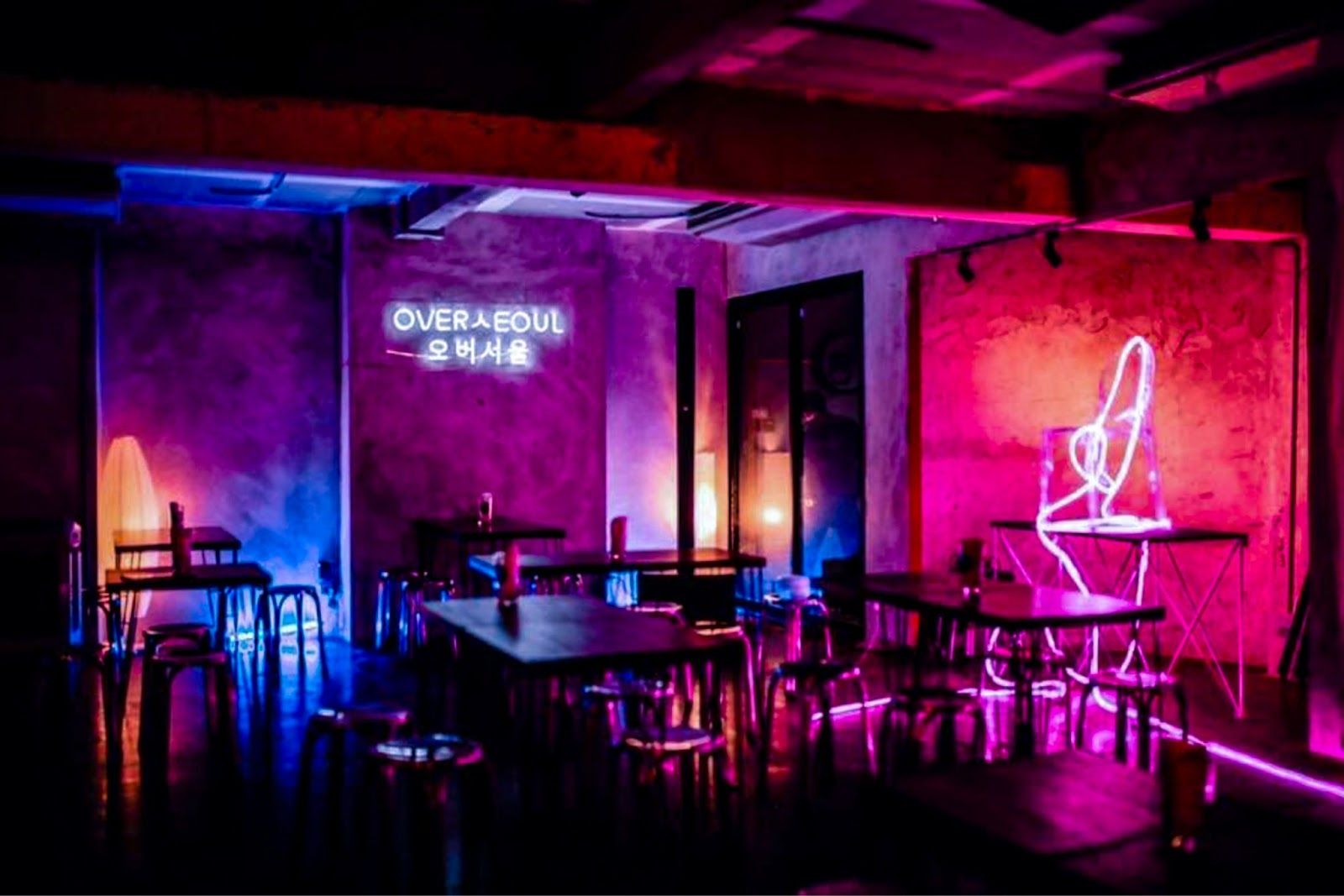 It's very Korean! Have fun in the midst of Korean-stylish in raw Industrial Loft style contrasted with alluring blue-pink neon lights.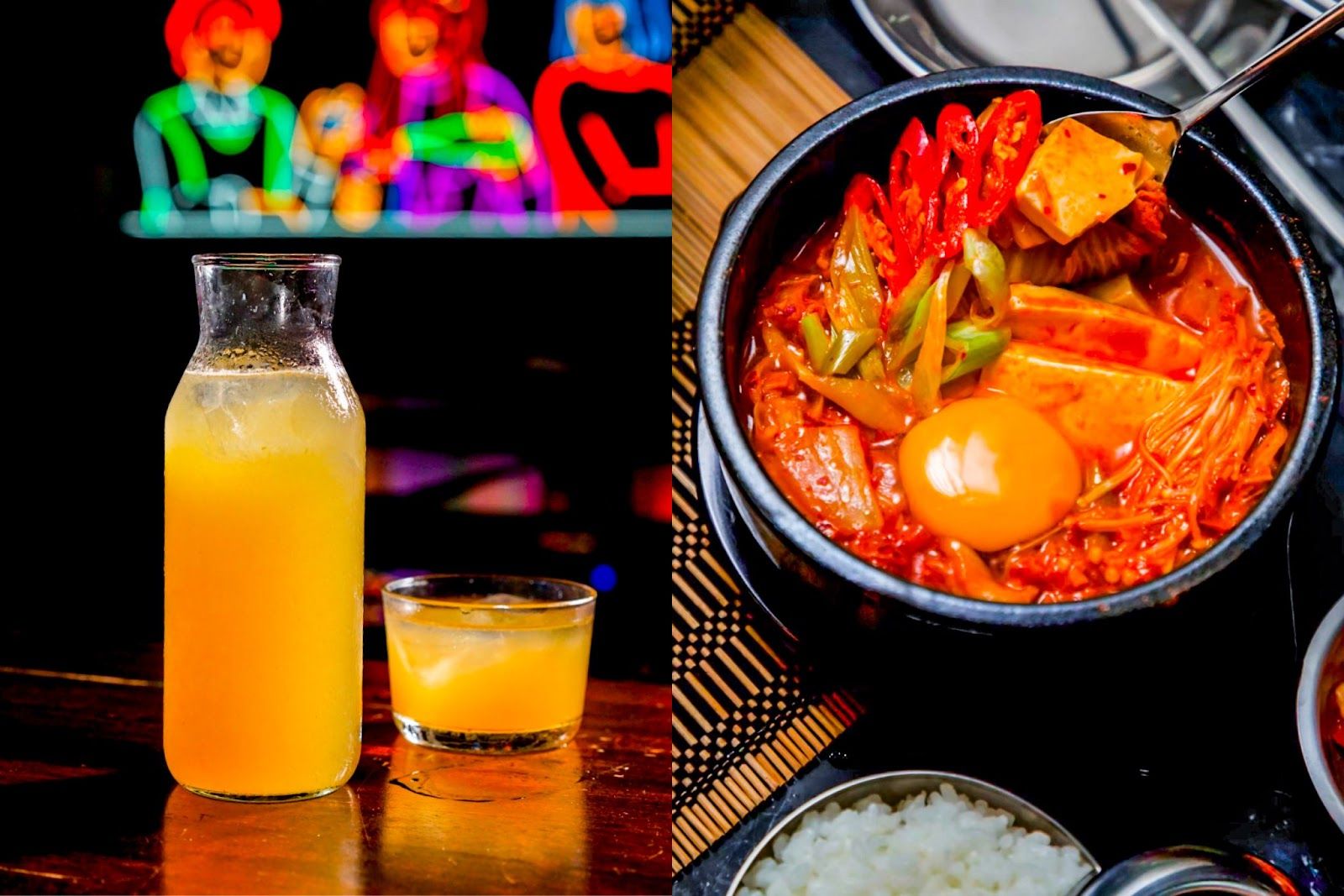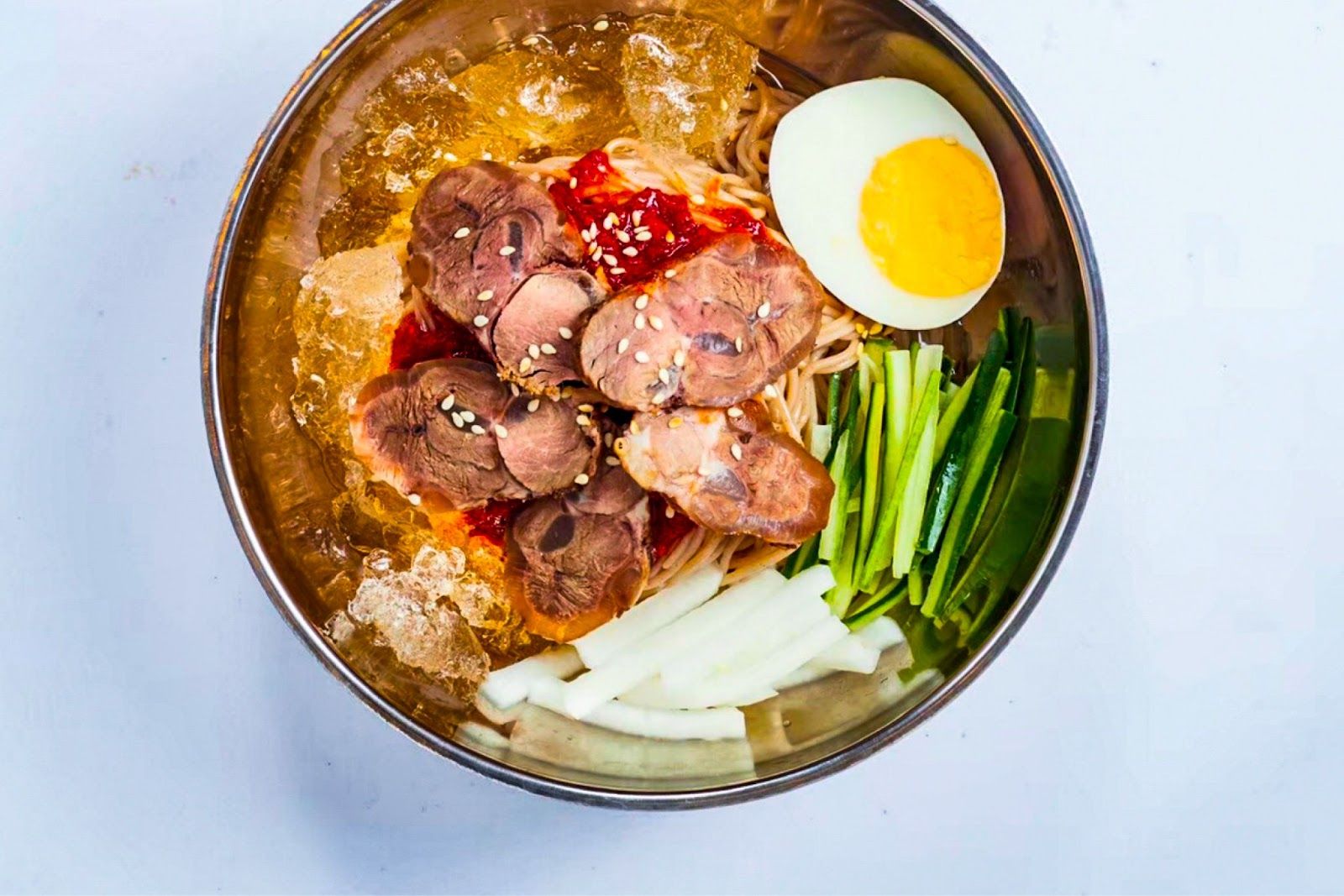 Add up the Korean vibe with hot Kimchi Soup– guarantee it's tasty especially if eating with Yogurt Soju– signature drinks with the perfect blend of soju and yogurt that you can only drink at Overseoul!
---
109Mhz
Cut your tiredness down by sipping cocktails and listening to fun music at a nice bar in Pinklao
Sunset is rising up, where are you going? Call your gang to hang out in the Thonburi area. Head to The Sense Pinklao, and 109 Mhz. It offers cool lifestyles either eat, drink or chill.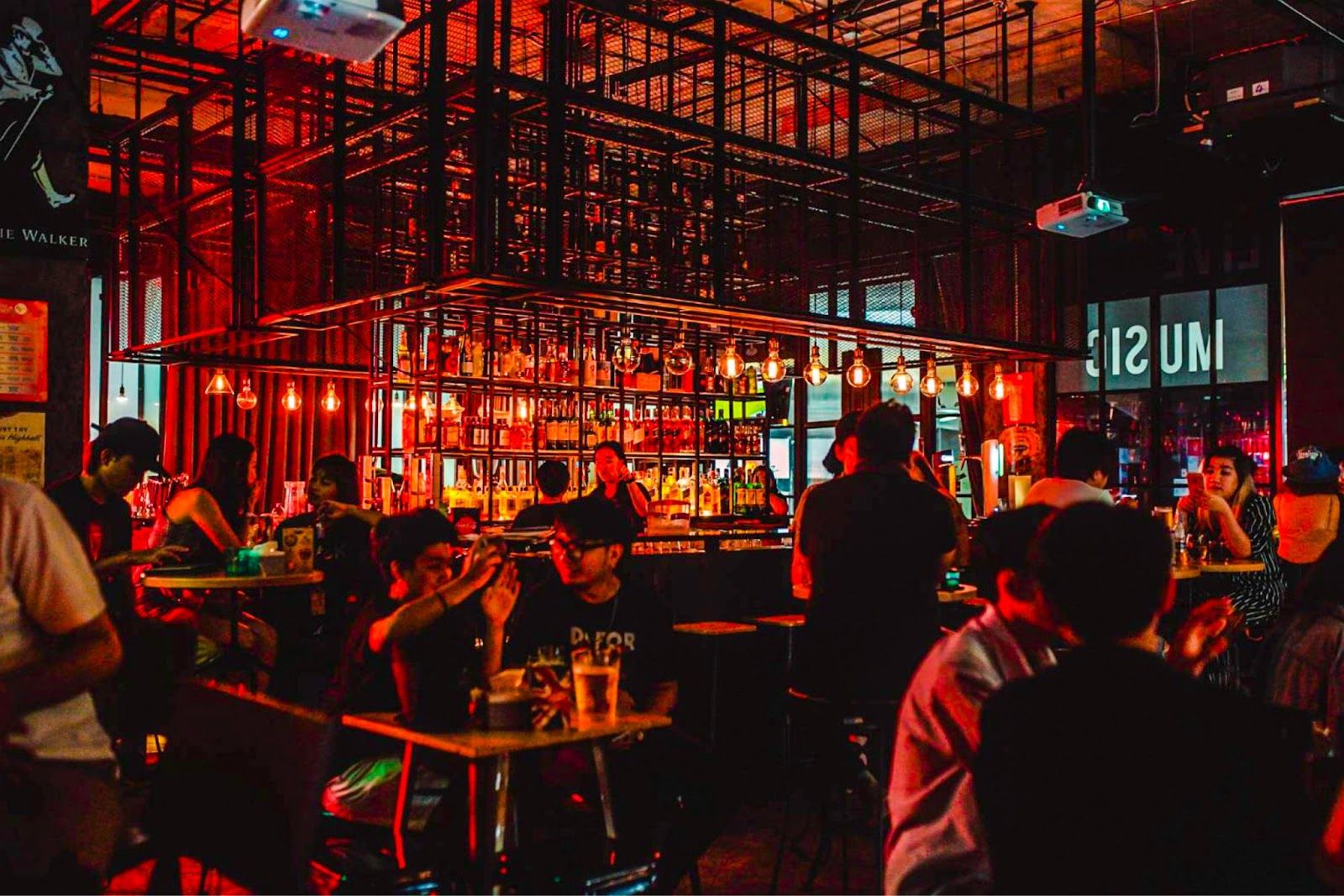 Whether it's early or late, order cocktails with chic names like Ginny Ja, Dok Som Si Thong, and Nung Ngoo Pid for adding up freshness that is very matching for a long time sitting.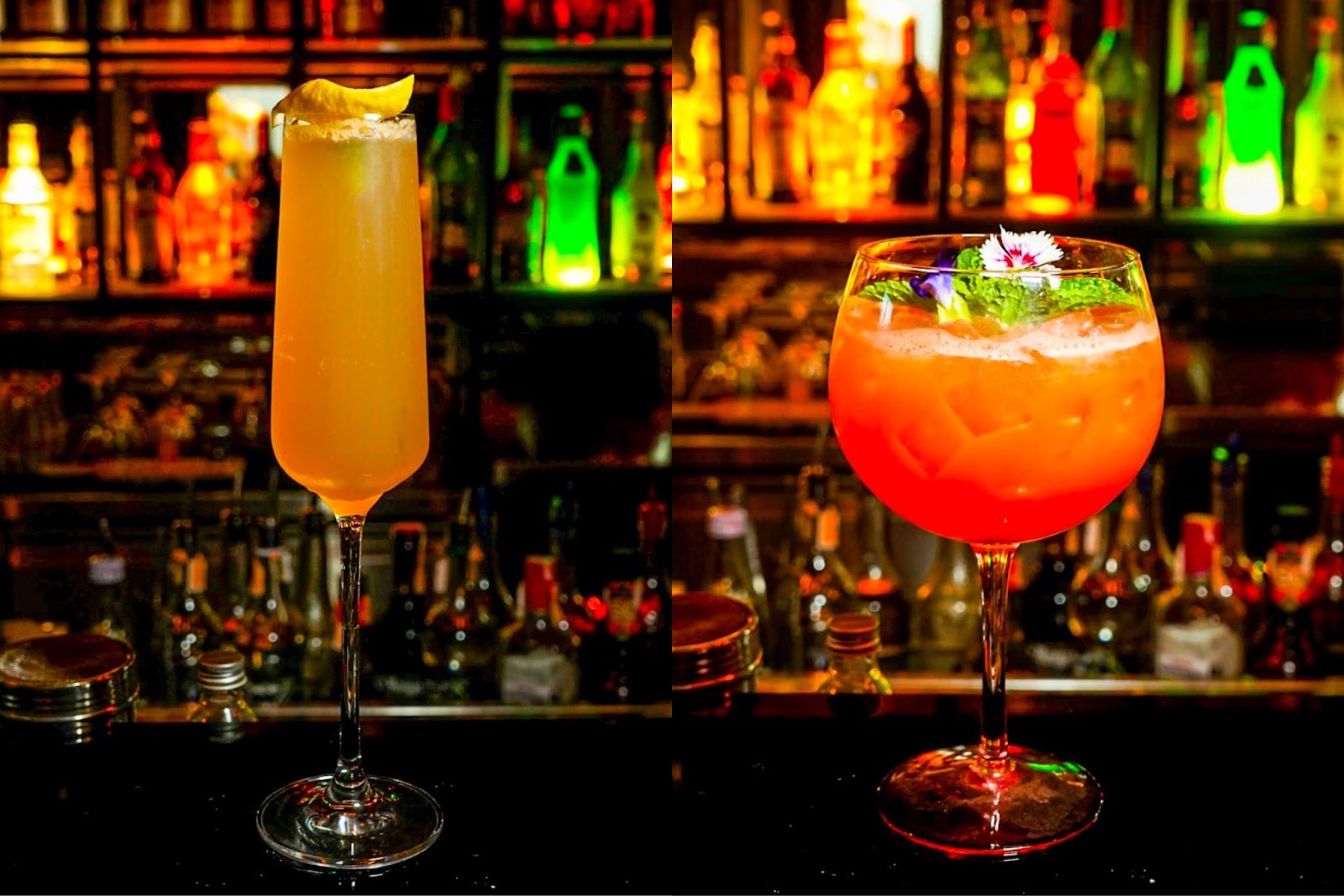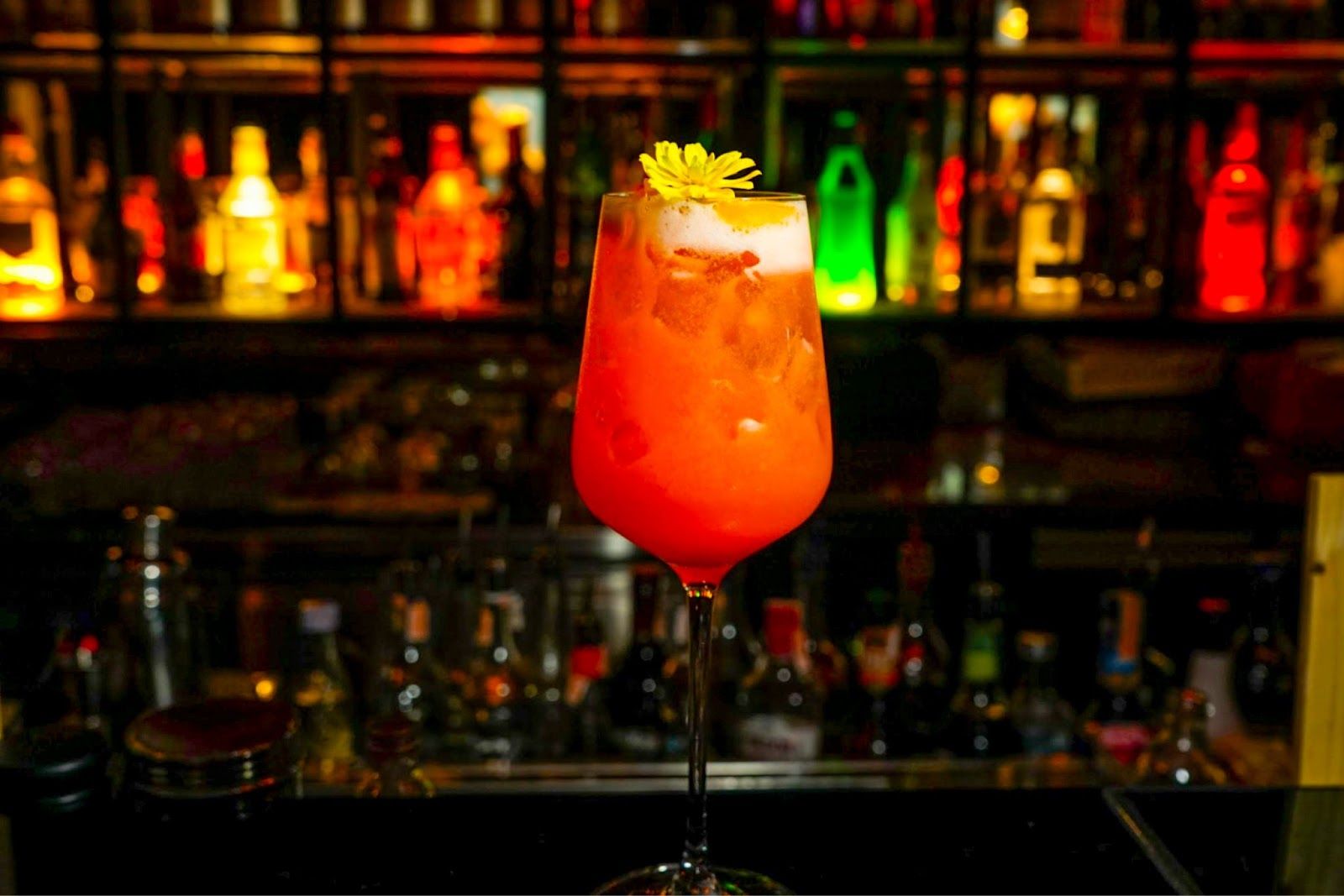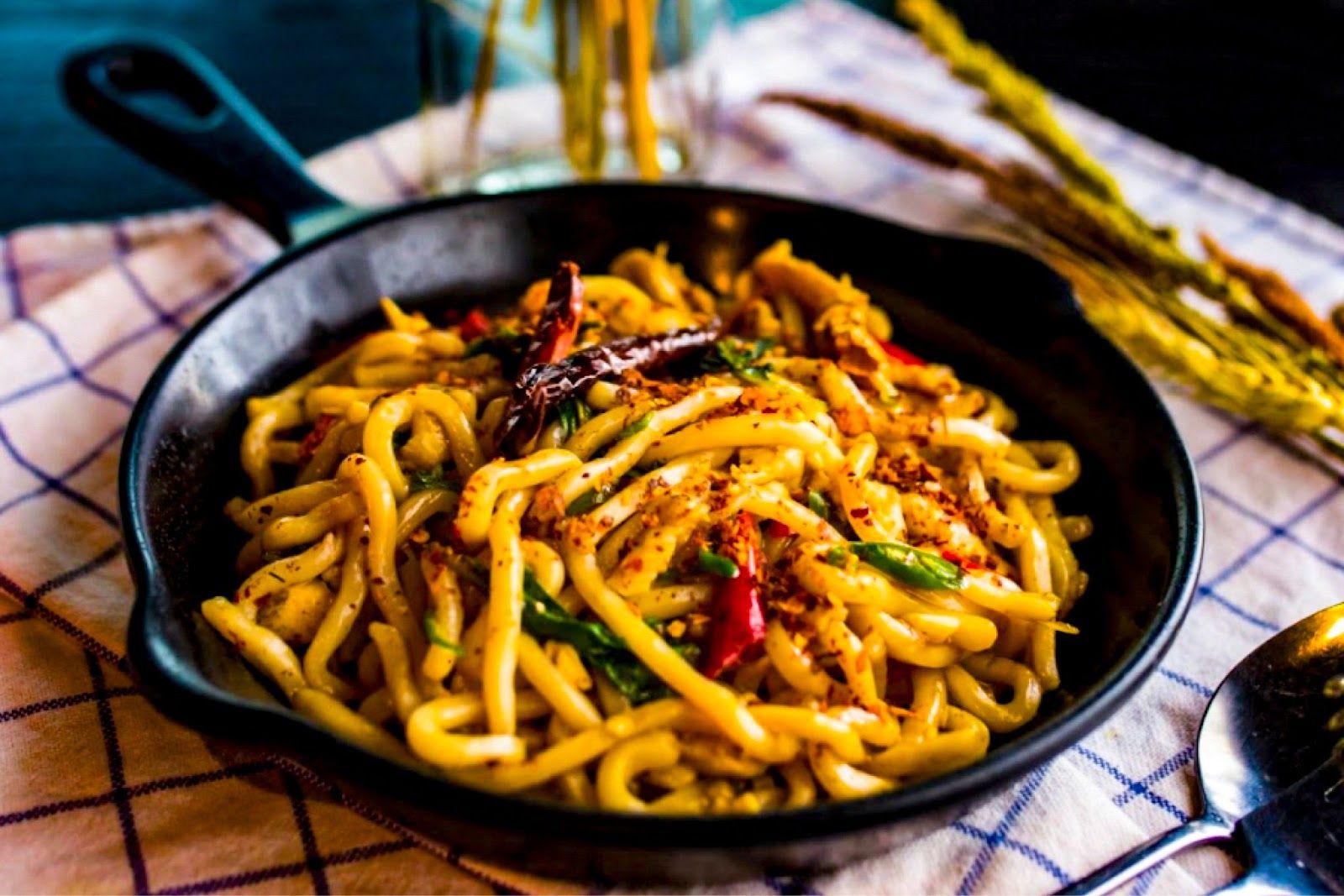 Try Beef Udon – sticky noodles with soft and smooth texture that Beef Lovers will love! After getting full, enjoy the 7-style of live music in 7 days! Try it anyway!
Stop by all bars and restaurants from the late morning to the last night with the Bangkok Foodies Pass, which can be redeemed for free drinks and special menus. Whether sipping afternoon tea with a good view, tasting delicious dinner in a beautiful restaurant, and hanging out in a cool bar, it's worthwhile to be happy and enjoy the moment.